Zamora pumps €6.7m into Conscious Company plan
By Melita Kiely
Martin Miller's Gin owner Zamora Company is investing €6.7 million (US$7.8m) in its sustainability plan.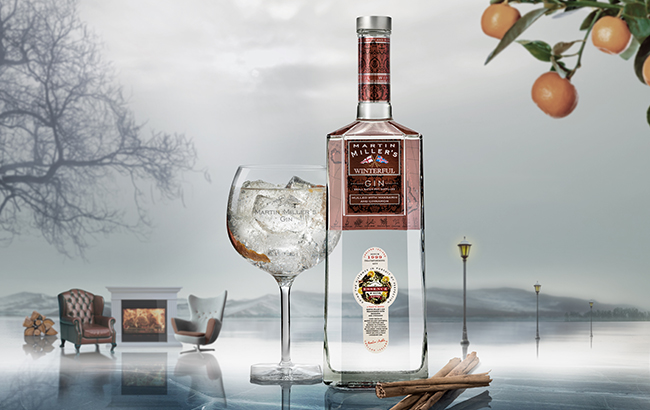 Zamora Company, whose portfolio also includes Spanish liqueur Licor 43, previously set out its Conscious Company strategic plan for 2020-2022. From the investment, €5.5m (US$6.4m) will be delivered in the first two years.
The group has reformulated its Conscious Company plan to develop a social innovation strategy that aligns with the 'sustainable development goals' of the United Nations' 2030 agenda, in keeping with three key points of action: commitment to the planet, empowerment of employees and shared values with the local community.
Emilio Restoy, general manager, said: "This unexpected situation has offered us the possibility of becoming a more flexible and efficient company on an operational level, despite the difficulties, but above all, it has reinforced our purpose of being a conscious and consistent company that makes us focus on the search for efficiency and constant operational excellence as a maxim."
So far, Zamora Company has undertaken more than 70 actions for environmental protection, employee empowerment, good governance and relations with society.
Environmental commitments include producing fewer emissions, less waste and using more green energy. Last year, Zamora Company's brands reduced waste by more than two tonnes. The group's subsidiaries also cut carbon dioxide emissions by nearly 28,000 kilos.
Furthermore, Zamora has increased female employment across the company to 35% of its workforce, with management positions accounting for 16% of the total and 38% in middle management roles. Looking ahead, the company aims to move closer to 'full equality'.
In addition, almost €600,000 (US$700,800) has been given to develop campaigns to support the hotel and catering industries as they reopen following the Covid-19 pandemic.
Esther Aguirre, spokesperson for the Zamora Company's family committee, added: "In this year, 2021, our company celebrates its 75th anniversary and it is necessary to thank all those who continue with us, and those who are no longer with us, so that together we can continue to care for our legacy of the future for generations to come."