Travel retail 're-growing' in CEE
While travel retail is in recovery in Central and Eastern Europe (CEE), trading over 2021's peak summer months was down by 50% on 2019 levels, according to the Central & Eastern European Travel Retail Association (CEETRA).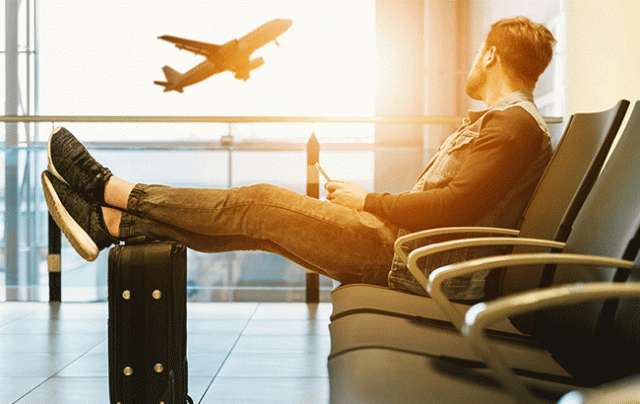 CEETRA is an organisation representing travel retail businesses in Albania, Austria, Bulgaria, Czech Republic, Croatia, Hungary, Kosovo, Macedonia, Montenegro, Poland, Romania, Serbia, Slovakia and Slovenia.
The industry body surveyed its members to determine the outlook of travel retail in the region. It found that the best-performing traffic during the summer was down by half versus the same period pre-pandemic.
Trade was led by leisure and visiting friends and relatives (VFR) traffic, while 'affluent' business travellers have yet to return.
However, Central and Eastern European companies are optimistic about the recovery of the sector.
For instance, Lagardère, the operator of stores in both Prague and Warsaw airports, reported its summer trade has been 'promising, with a substantial increase in charter vacation flights', though its passenger dynamic was down by 40% on 2019 figures.
Meanwhile, Prague Airport said its traffic was about 70% less year-on-year compared with 2019, but that it operates at 50% of pre-Covid levels on peak days, driven by leisure traffic.
Dr Patrick Bohl, CEETRA chair and Budapest Airport's head of retail and property management, said: "Let's be clear, nobody needs to look backwards at how seriously this pandemic impacted CEETRA members.
"But, looking forwards, while we'd have really liked the reopening of trade this summer to have had a steeper curve, it's absolutely clear that the shrinkage has stopped, the corporate reshaping of our businesses has been largely completed, and as a region, and as the representative group, CEETRA members have reopened for business and are fully prepared to just get on with the job of re-growing."
Earlier this summer, the International Association of Airport and Duty Free Stores predicted that global passenger numbers would recover to pre-pandemic levels by 2023.