Top 10 award-winning luxury spirits
By Kate Malczewski
When you're willing to spend more on spirits, you want to be sure the expression's quality matches its price tag. These 10 top-tier bottles, praised by the judges in our Luxury Masters blind tasting, are excellent choices for those looking to splash out.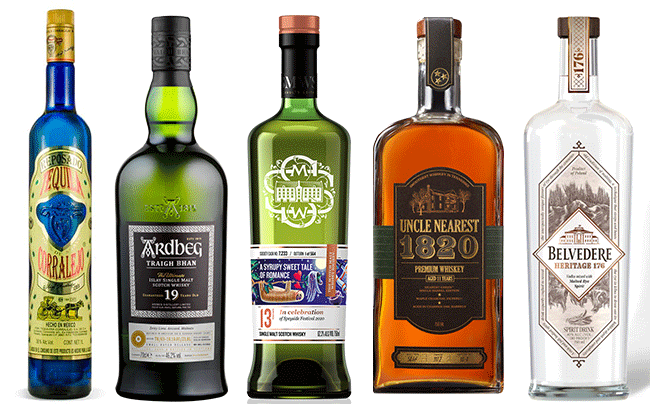 It's no secret that people are trading up when shopping for spirits. More and more, drinkers are conscious of the provenance of the liquids they're purchasing, and they're prepared to spend more on a bottle with a compelling story to tell.
Naturally, this trend towards premiumisation has driven producers to create ever more luxurious bottlings – but when you're dropping a significant sum on a special bottle, it's important to know that the quality of the liquid is worthy of its price tag.
That's why we held our annual Luxury Masters tasting last month: to determine which spirits live up to their super-premium-and-above positioning. We gathered two panels of esteemed judges to blind taste spirits across a variety of categories and high-end price tiers. The first panel was chaired by David T Smith, spirits writer, consultant and co-founder of the Craft Distilling Expo. He judged with Karen Taylor, co-founder of the Whisky For Everyone blog; Michael Fichtner, head bartender at the Coburg Bar at The Connaught hotel in London; and Nicola Carruthers, deputy editor of The Spirits Business magazine.
The second panel was led by Melita Kiely, editor of The Spirits Business, who sat alongside Bryan Rodriguez, wine and spirits buyer at Harvey Nichols; Ivan Dixon, independent spirits consultant; Bernadette Pamplin, freelance spirits writer and judge; and Matt Chambers, co-founder of the Whisky For Everyone blog.
Which spirits wowed our judges with their elegance? Read on to discover 10 of the best Scotch whiskies, rums, American whiskeys and more.
---
Rémy Martin XO
Price: £150 (US$206)
Turns out this one's a classic for a reason. Rémy Martin XO impressed our judges in the Cognac XO – Ultra Premium heat, securing a Master medal. But that's not all: the expression went on to earn the Taste Master award, the highest accolade in our competition.
Our panel praised the 40% ABV bottling's "deep, rich and fruity" profile, noting flavours of "framboise and raspberry, eaux-de-vie". 
---
Cabal No.1513 Aged Rum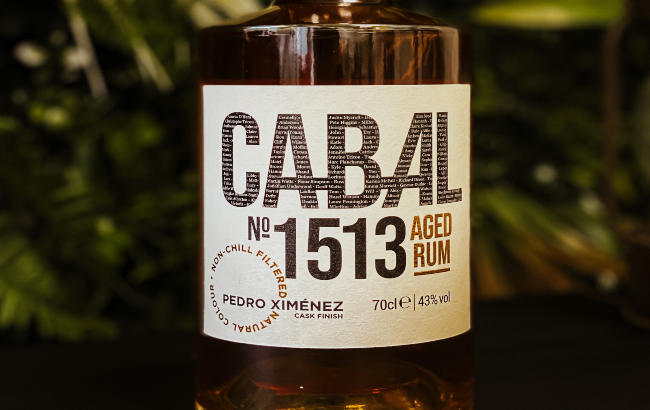 Price: £40 (US$56)
Harpalion Spirits' Cabal No.1513 only hit the market in May of this year, but it's already racking up awards.
In the Rum: Gold – Super Premium flight, it achieved a Gold medal for its "juicy tropical fruits with a hint of citrus".
Sitting at 43% ABV, the expression is made with rums from distilleries in Guatemala, Guyana, Trinidad, Panama and the Caribbean, and is finished in PX Sherry casks.
---
7.233 – A Syrupy Sweet Tale of Romance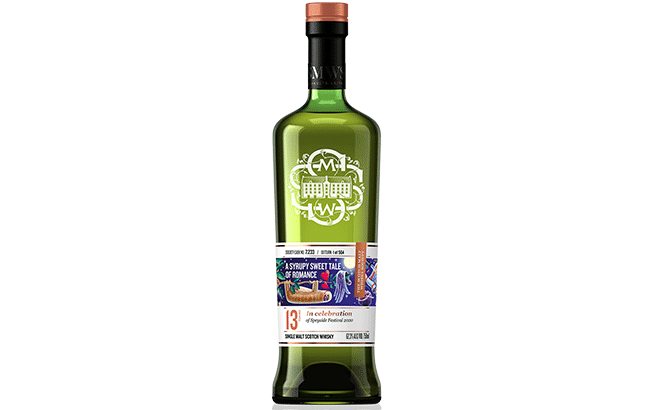 Price: US$125
In the Scotch Whisky: Single Malt – Super Premium, The Scotch Malt Whisky Society demonstrated its craftsmanship in the form of 7.233 – A Syrupy Sweet Tale of Romance, which took home a Master medal. 
Living up to its name, the bottling delivered a "very opulent and rich nose" with "fruitcake, prune and raisin" notes, and the palate had a "nice smoothness and texture".
---
Belvedere Heritage 176

Price: £37 (US$50)
Polish vodka brand Belvedere's Heritage 176 expression is technically a 'spirit drink' – it was developed to challenge the concept of neutrality in vodka, and aims to achieve that by marrying 98% vodka and 2% malted rye spirit.
Its characterful yet subtle flavour profile impressed the judges, and it ultimately claimed a Gold medal in our tasting. It is an excellent spirit for a Martini, making it a must for any Bond fan's booze shelf.
---
Ardbeg 19 Years Old Traigh Bhan – Batch 3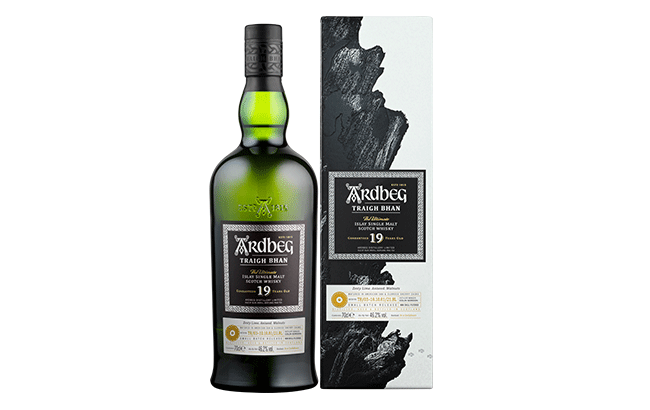 Price: £210 (US$288)
This one's for the Islay whisky fans out there. Also among the top performers in the Scotch Whisky: Single Malt – Ultra Premium category, The Glenmorangie Company took home a Gold medal thanks to its Ardbeg 19 Years Old Traigh Bhan – Batch 3 bottling. 
Aged in American oak and oloroso Sherry casks, the limited release whisky garnered praise from the judging panel, who noted aromas of "gentle smoke".
---
 The Brollach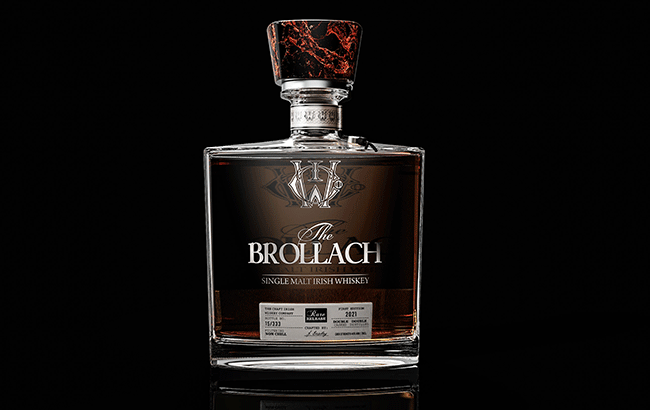 Price: €5,500 (US$6,472)
The Craft Irish Whiskey Co gained a Master medal in the Irish Whiskey: Single Malt – Ultra Premium flight with The Brollach.
The bottling demonstrated the decadent side of the Irish whiskey category, with our judges praising its "silky texture" and notes of "raisins" and a "hint of furniture polish". Overall, it was described as "nicely complex and well balanced". 
The expression also showed its quality in our Irish Whiskey Masters tasting earlier this year, where it earned a Master medal.
---
Old Ezra 7 Year Old Kentucky Straight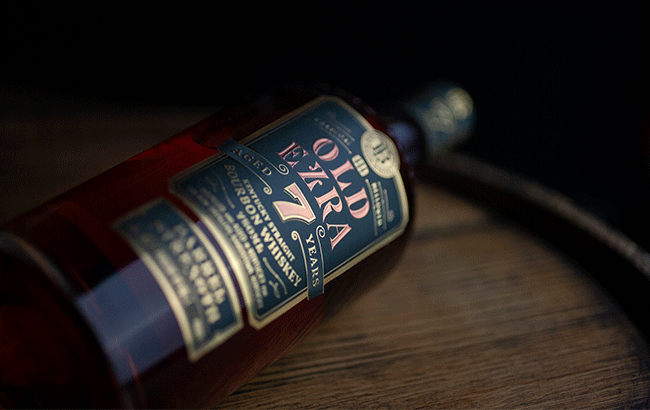 Price: £54 (US$74)
Old Ezra 7 Year Old, a Kentucky straight Bourbon from American whiskey giant Luxco, bagged a Master award in the Bourbon – Ultra Premium round. 
The expression earned high praise from our judges, with Smith calling the liquid "delightful". Overall, the panel found the whiskey "very inviting", and enjoyed its "gentle sweetness" and "fruitiness" on the nose, which was mirrored in a palate of "sweetness, fruity spice and oak". 
---
Thomas S Moore Kentucky Straight Bourbon Finished in Cabernet Sauvignon Casks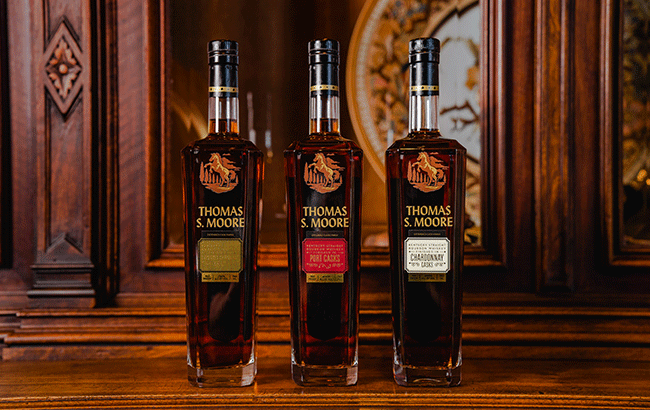 Price: US$70
Part of a cask-finished series from Sazerac Company's Barton 1792 Distillery, this Thomas S Moore Bourbon – named after the distillery's founder – gets a kiss from Cabernet Sauvignon barrels. 
The finish was deemed successful by our judges, who gave the expression a Master medal. They commended its "silky texture with some grippy spice and woody dryness", and detected tasting notes of "sticky fudge, toasted nuts and a hint of dark chocolate".
---
Uncle Nearest 1820 Premium Single Barrel Whiskey – US‐53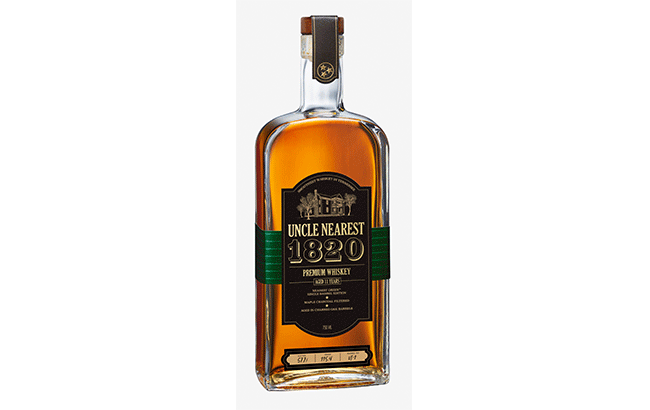 Price: US$120
Uncle Nearest has been shaking up the American whiskey scene since it was founded in 2016. The producer's 1820 Single Barrel expression is exclusively sold at its distillery, Nearest Green, in Shelbyville, Tennessee, but it's worth making the trip to get your hands on a bottle. 
Our judges presented it with a Master medal in the American Whiskey: Tennessee – Ultra Premium, noting "creaminess" on the nose and a palate of "burnt oak, dark chocolate and dry spice". 
---
Corralejo Reposado Tequila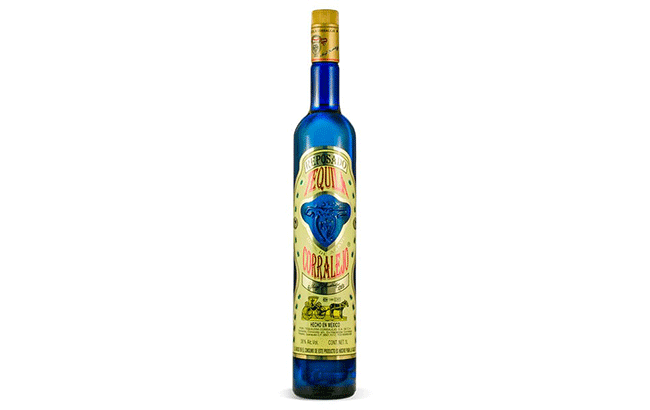 Price: US$30
Love agave spirits? You're in luck – our tasting showcased an excellent Tequila in the form of Corralejo Reposado.
This expression from Fraternity Spirits was praised for its notes of "apricots, grass, pepper and cinnamon rolls", and is one to sip.
---
Ron Añejo Carúpano 12 Exclusive Reserve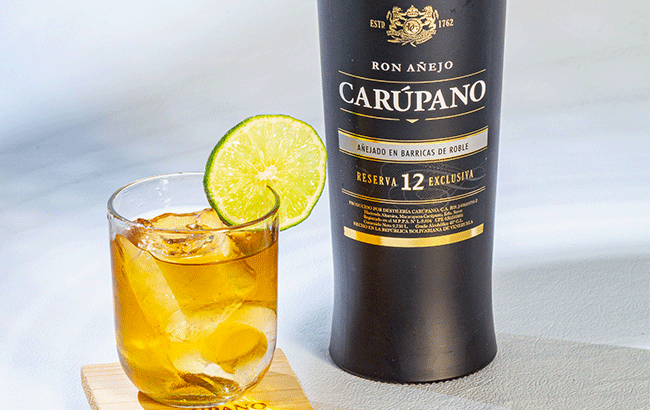 Price: €37

(US$43)
Venezuelan rum maker Ron Carúpano ages its Ron Añejo Carúpano 12 Exclusive Reserve in white American oak barrels for up to 12 years, and the producer's patience pays off.
The expression gained a Gold medal in the Rum: Dark – Super Premium flight with its aromas of "burnt toffee, tropical fruit and banana", plus a "sugarcane sweetness" on the palate and a "slightly dry" finish.