SB meets… Alexandra Alfaro, Guatemalan Spirits
The corporate marketing director for Guatemalan Spirits tells us how the company has diversified beyond rum, and reveals its 80th anniversary plans.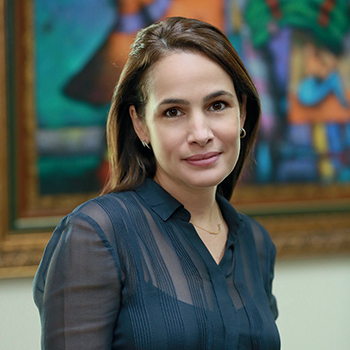 What are the origins of Guatemalan Spirits?
Guatemalan Spirits' origins date back to the mid-1900s. Several Guatemalan families began producing distilled beverages, each in a different Guatemalan region. Eventually, they merged to become one single company: Guatemalan Spirits (Licores de Guatemala). The company has undergone several changes during its 80-plus years of existence, starting with its brand portfolio.
The company began mainly as a producer of aged rum. Both Botran and Zacapa Rums became our signature rum brands in Guatemala and in export markets. Capitalising on the diverse expertise that each of the distilling families brought to the table, aguardientes and white rum joined our portfolio, with brands that to this day are leading in their categories in Guatemala.
Decade after decade, the company evolved in response to consumer preferences and beverage trends. Our brand portfolio is now comprised of aged rums (in all price ranges), white rums, artisanal small batch rums, vodka, aguardientes, flavoured aguardientes, RTDs and even gin – the first and only one from Guatemala. We have also evolved our business model and ventured into importing wines, espumosos, Tequilas and whiskies to complement our locally produced portfolio. The last two years and driven by the pandemic, our e-commerce business was consolidated through our retail division.
How did you mark Botran Rum's 80th anniversary?
We began celebrating Botran's anniversary towards the end of 2020, in Guatemala. Botran's world seeks to enhance the thriving and colourful artistic spirit of Guatemala and its people. So we began by honouring just that. We launched a unique collection of Botran 18 bottles, painted by five well-known Guatemalan artists, each one honouring one of the five founding Botran brothers.
The art pieces were then auctioned and all benefits went to Guatemalan Spirits' foundation, which focuses on improving education and nutrition for communities in Guatemala. We then launched a communication campaign highlighting Botran's lively spirit, which led to our Ron Bum Bum 80-year anniversary communication platform. It was showcased in the Central American region and encapsulated Botran´s unique brand world: full of Guatemalan sounds, rhythm, colour and overall, great vibes. This paved the way to the launch of our three commemorative 80-year anniversary editions.
What new products will you launch?
Our brand vision is to fill every glass with the bright and vibrant spirit of Guatemalan rum. So, in 2021, to mark our 80th anniversary, our blend-inventing maestras roneras have crafted three limited edition products. The first, Botran 80, will be available in Guatemala and Central America. Aged in 80 carefully selected distinct oak casks, Botran 80 is a blend of rums ranging from five to 12 years.
The second product, Botran Rare Blends Guatemalan Oak, is a tribute to our Guatemalan origins. The liquid is aged in five distinct oak casks: American whiskey; toasted American whiskey; Sherry; Port; and then finished in Guatemalan oak casks. Created exclusively for Europe, it is a unique blend of rums ranging from eight to 25 years. The third limited edition release is Botran Rare Blends Vintage Wine Cask, a duty free-exclusive and part of the Rare Blends collection. This rum is finished in South American red wine casks.
What makes Botran stand out in the rum category? How does rum from Guatemala differ from other rums?
Botran is unique in every sense. We are Guatemalan from crop to drop. The sugar cane we use to make Botran is harvested in the tropical climate of southern Guatemala. Its uniqueness lies in the fact that it is harvested in soils that exist in only 2% of the earth's surface. The soil's richness in clay and solids, make way to sugar cane that has unique characteristics, only found here in Guatemala, nowhere else in the world. We then extract our key ingredient from our sugar cane: pure virgin honey, sweet enough so that we don't need to add sugar. We then ferment and distil to begin our signature dynamic ageing process in the highlands of Guatemala, 2,300 metres above sea level.
In 2012, Botran was awarded the appellation of origin certification by the European Union, given the uniqueness of our soils, climate, and rum ageing process. Botran is also the world's first sustainable rum. ISCC audited our rum-making process and we our whole rum-making journey was certified as sustainable.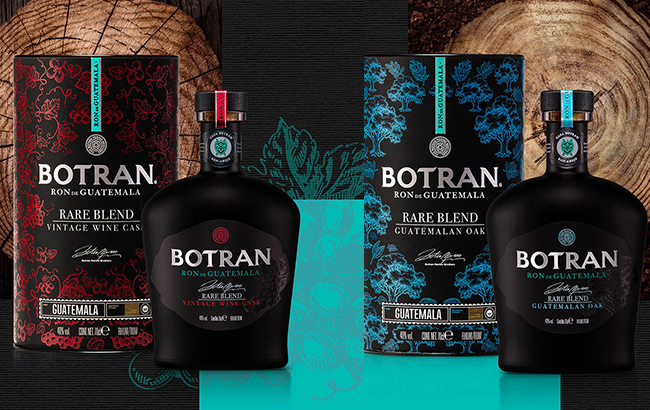 What challenges does the rum category face?
I believe the rum category is still trying to find its place among other more established categories such as whiskey and Tequila. It is a creative, fun and dynamic category by nature. However, this is sometimes to its disadvantage. The biggest challenge we face at Guatemalan Spirits is maintaining credibility towards our brands, their provenance, brand stories and unique processes.
Which are your most successful markets?
Guatemala of course, being that it is our home court. Outside of Guatemala, Central America is one of our key regions. As well as Europe, especially for our more premium variants. Within Europe, our top markets are France, Italy, Spain, Czech Republic and travel retail.
Which markets would you like to enter?
We would like to strengthen our presence in Asia and North America. We believe that with our diverse brand portfolio, we have a better chance to appeal to the consumer base in those markets, strengthen our brand presence and consolidate our footprint.
What are your plans for the company over the next year?
As it has been throughout our history, we will continue to innovate and deliver brands and products that respond to what consumers are looking for. Innovation is a key pillar of our company, and we seek to strengthen our rum portfolio in the short term with differentiated and unique product offerings that continue to celebrate and uphold our Guatemalan rum-making mastery. Our appellation of origin certification will be at the centre of Botran's communication strategy, as well as our sustainable practices across our entire productive chain that positively impact not only our rum brands, but our entire product portfolio.
Where would you like to see the company in the next decade?
We would like to see Guatemalan Spirits as a consolidated international beverage company with a strong, diverse, multi-category brand portfolio, strongly and globally recognised for our sustainable practices and our unique rum-making processes, as distinguished by our appellation of origin certification.
How important is sustainability to the brand? What's next for the company in its sustainability journey?
Sustainability is at the core of the brand. And at the core of Guatemalan Spirits. As mentioned, Botran is the world's first entirely sustainable rum. We carefully guard our processes and ensure that we are respectful of the land that has seen us grow. As of this past May, Guatemalan Spirits become a carbon neutral company. We were awarded this certification by SGS, guaranteeing that the measurement, reduction, and compensation processes meet the requirements of the carbon neutral protocol as established by the ISO 14064:2006 global standard.
We care for more than 1.8 million trees across Guatemala. This enabled us to self-mitigate our own carbon footprint without the need to purchase carbon credits. These trees, located in over 4,500 hectares, offset more than 60,000 tonnes of carbon dioxide emissions, generating a positive balance that exceeds the total emissions generated in all our business units by more than 50%. This certification reiterates our commitment towards sustainable practices for Botran and our entire brand portfolio.