Fred B Noe Distillery opens in Kentucky
The Fred B Noe Distillery, built in tribute to the eponymous seventh generation Beam master distiller, is officially open for business.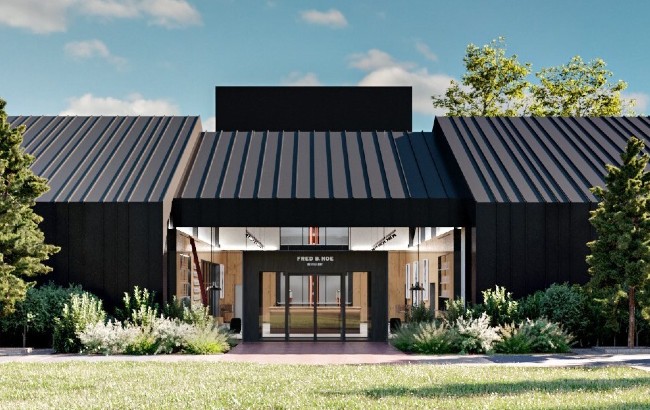 The Fred B Noe Distillery was part of parent company Beam Suntory's US$60 million investment to bring back the James B Beam Distilling Co in Clermont, Kentucky, in the US.
James B Beam Distilling Co was the firm's name after the US Prohibition in the 1930s, and was reinstated to group Beam Suntory's Clermont operations in 2019.
The new facility will be overseen by Noe's son, eighth generation Beam distiller Freddie Noe. It will produce numerous whiskeys, including Freddie Noe's Little Book Whiskey.
Fred Noe said: "Our new distillery is really the heart and soul of the Beam legacy. Years ago after my dad, Booker Noe, created the original small batch Bourbons, he looked to me to welcome more whiskey drinkers into our family of brands.
"Now as I look ahead, it's with great pride that I hand the reins of this special place over to my son Freddie, and I look forward to working side by side as he leads the next chapter in whiskey making for the James B Beam Distilling Co.
"At the new distillery Freddie will continue to experiment with new fermentation, distillation and blending techniques to produce category-defining and boundary-pushing whiskey of the highest quality. I can't wait to see what he does with it and I know that my dad is smiling down on us today."
Hands-on activities
The Fred B Noe Distillery sits on the Beam family's distillery campus in Kentucky, which has produced Bourbon since 1935. Brands made here include Jim Beam, Booker's Bourbon, Baker's Bourbon and Little Book Whiskey.
The new distillery will be powered by renewable energy through a high-efficiency electric boiler. Freddie Noe will host distillation sessions and seminars, as well as hands-on activities in the blending lab.
There is also a tasting bar on site to sample not-yet-released expressions, which will be offered to members of the trade. In addition, a 'state-of-the-art' classroom will be open to the University of Kentucky's James B Beam Institute for Kentucky Spirits.
Furthermore, the new distillery will allow for experimentation and exploration of future whiskeys.
Plus, the recently launched exclusive membership programme, Barreled & Boxed, will allow consumers to sample new releases, delivered to their doorsteps in select states where this is permitted.
Freddie Noe added: "Over the last five years, I've been exploring new and interesting blends, ages and flavours on my quest to build upon the legacy my dad and grandad pioneered.
"I'm eager to show the world what we've been up to, and to offer fans everywhere a taste of the special whiskeys we've been cooking up."