Top 10 award-winning world whiskies
When the world is your oyster, where do you begin when trying to find the next best whisky to add to your collection? Our compilation of award-winning expressions provides the perfect starting point.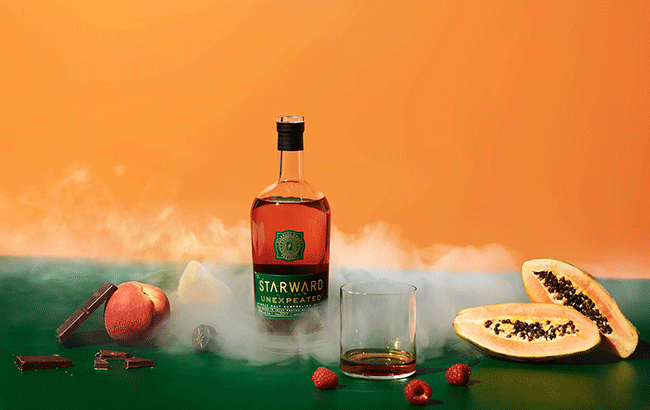 From Australian single malts to limited edition Taiwanese bottlings and new releases from the depths of South America, there has never been so much variety when it comes to world whiskies.
With such rapid growth and innovation coming to market, it's important to know where quality can be found, which is precisely what our World Whisky Masters sought to discover.
To put the category to the test, a panel of esteemed tasters gathered at the Ibis Hotel in London Bridge, UK, last month. This year's judges included: Nicola Carruthers, deputy editor of The Spirits Business magazine; Tommy Cummins, head of purchasing at The Umbrella Project; James Goggin, head of sales at Empirical; Billy Abbott, ambassador for The Whisky Exchange; Caroline Roddis, editor of The Whisky Exchange; Matt Chambers and Karen Taylor, co‐founders of the Whisky For Everyone blog; Evan Prousaefs, bar manager at The Leaf and Cane in London; Michel Fichtner, head bartender at the Coburg Bar at The Connaught hotel in London; and Melita Kiely, editor of The Spirits Business and chair of the tasting.
To help you make your next purchasing decision, we've picked out 10 of our favourite whiskies from the tasting, which all scored Gold or Master medals.
Scroll through the list to view the complete selection.
---
Kavalan Solist PX Sherry Cask
Price: £450 (US$620)
Taiwanese single malt whisky Kavalan Solist PX Sherry Cask was unarguably the highlight of this year's World Whisky Masters tasting. The Master medallist also secured the coveted 'best in class' Taste Master accolade.
The judges found flavours of "rich biscuit and chocolate" on the palate, leading to a "bitter, sweet, fruity" finish.
---
Starward Unexpeated
Price: AU$149 (US$108)
Australian distiller Starward is making a global name for itself with innovative, quality bottlings. Master medallist Starward Unexpeated was a prime example of the distillery's craftsmanship and skill.
The judges praised this particular bottling for its "very good maturation", which delivered "creamy, rum and raisin" aromas, and "toffee, tobacco and lots of oaky goodness" when sipped.
---
Filey Bay Single Cask – Fino Sherry Cask #669
Price: £95 (US$130)
English whisky Filey Bay Single Cask – Fino Sherry Cask #669 was highly praised during the tasting. The judges were impressed with the aroma, which was full of "rich berries, baking spices, bitter almonds and bitter orange" to complement the whisky's "rich mouthfeel".
---
Penderyn Peated
Price: £40 (US$50)
If you like your whisky with a little smoke, Welsh producer Penderyn bottles a brilliant peated expression. Gold medallist Penderyn Peated is first aged in ex-Bourbon casks before undergoing a second stint in ex-Islay whisky casks to create an "aromatic, smoky, but fruity" whisky.
---
Abasolo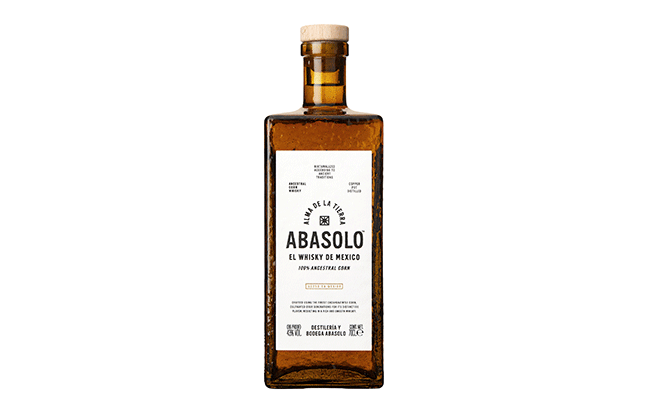 Price: £34.99 (US$43.50)
Casa Lumbre created quite a buzz last summer when it revealed plans to bring Abasolo to the UK – thought to be the first Mexican whisky to launch in the UK. Crafted from 100% Mexican Cacahuazintle corn, the whisky is double-distilled in copper stills and matured in new toasted and used oak casks.
The judges awarded Abasolo a Gold medal after it stood out among the world whiskies with its "orange blossom and oatcake" aromas, and "fruity notes, with hints of marzipan and green wood" on the palate. Taylor commented how the expression was a great example of a "good spirit" and found it to be "genuinely interesting" when tasting the world whiskies.
---
Nobushi
Price: £43 (US$59)
Fraternity Spirits bottled a delicious Japanese whisky, Nobushi, which secured a Gold medal for its "lovely and delicate nose with a mix of sweet toffee, baking spices and sultanas". These indulgent notes continued onto the palate, with flavours of "elegant cereals, honey and coconut".
Nobushi is a blend of Japanese malt and grain whiskies from the Miyagi, Nagano and Hokkaido regions.
---
Bimber Re-charred Oak Cask #143
Price: £85 (US$117)
London-based Bimber Distillery released a trio of single cask expressions last year, including Gold medallist Re-charred Oak Cask #143. The casks were hand-charred by Bimber's on-site coopers to level #4 char, also known as 'alligator char'.
Only 299 were created, each bottled at 58.4% ABV. During The World Whisky Masters tasting, the judges described the whisky as offering aromas of "sweet tea with stewed fruits", leading to "rich hay notes and creamy apples" when sipped.
---
Starward Left-Field
Price: £35 (US$48)
Australian distillery Starward also received a Gold medal for its Left-Field whisky, designed to be an 'approachable' single malt finished in red wine barrels. The whisky has aged entirely in French oak red wine barrels from the Barossa Valley and Yarra Valley regions.
Bottled at 40% ABV, judges found fruity aromas of "red apples, citrus peel, and vanilla" on the nose, leading to "raisins, stewed fruits and a touch of dark cocoa" on the palate.
---
Kavalan Artist Series Paul Chiang Peated Malt
Price: NTD$12,000 (US$421)
Taiwanese distiller Kavalan unveiled its Artists Series in November last year, created in partnership with artist Paul Chiang. The range comprises four single cask, cask strength whiskies – including Master medallist Peated Malt. Each expression in the range was inspired by four elements that play a key role in making Kavalan whiskies: ocean, air, sunlight and earth.
The smoky whisky performed well in The World Whisky Masters due to its "earthy notes" on both the nose and palate, complemented by "warm spice, some savoury tones and toffee richness".
---
Cotswolds Sherry Cask Single Malt
Price: £64.95 (US$90)
This Sherried whisky from English producer The Cotswolds Distillery combined liquid aged in American and Spanish oak and hogsheads and butts, seasoned with oloroso and Pedro Ximénez Sherries. The producer uses 100% locally grown barley from the Cotswolds to create the whisky, which sits at 57.4% ABV.
Tasting notes include aromas of "stone fruits and a hint of spice", leading to "dark fruits and nuttiness" on the palate.