Samuel Gelston's whiskey gains Waitrose listing
Halewood Artisanal Spirits has launched Samuel Gelston's Irish whiskey in Waitrose supermarket stores across the UK.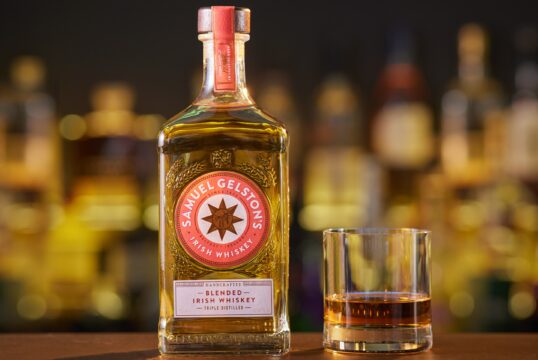 Irish whiskey Samuel Gelston's will see two of its products hit the shelves in Waitrose stores after securing listings for its Blended Irish Whiskey and its Pinot Noir Cask Single Pot Still Irish Whiskey.
Johnny Neill, owner of Samuel Gelston's Irish Whiskey, said: "This is an incredibly proud and exciting moment, both for myself and the team at Halewood Artisanal Spirits.
"Harry Neill, my great great-grandfather, would be absolutely delighted to see the brand he purchased all the way back in 1869, our Samuel Gelston's Irish Whiskey, sitting proudly on the shelf in prestigious Waitrose & Partners stores nationwide."
Samuel Gelston's Blended Irish Whiskey is crafted from a combination of Irish malted barley and grain, which is triple distilled then matured in ex-Bourbon oak casks.
The Pinot Noir single pot was created by Neill and his cousin, Jurassic Park actor Sam Neill, who also owns the Two Paddocks vineyard.
The expression was triple distilled and matured for 19 months in ex-Bourbon casks, before being finished in ex-Pinot Noir French oak casks for a further 21 months.
The whiskey has been described as having a 'rich and sweet' palate with notes of 'blackcurrant and a dash of spice' by the brand.
Samuel Gelston's Blended Irish Whiskey is available from 180 Waitrose stores across the UK, for an RRP of £20 (US$27.63) per 700ml bottle. The Pinot Noir Cask Finish is available in 21 Waitrose stores for RRP £25 (US$34.66).
Both products are also available in specialist whiskey retailers and online through samuelgelstons.com.
The whiskey brand expanded its European presence earlier this year, securing new distributors across the continent.