Ron Carúpano turns rum bottles into NFTs
Venezuelan brand Ron Carúpano has married rum, art and technology through a new initiative turning bottle designs into digital assets.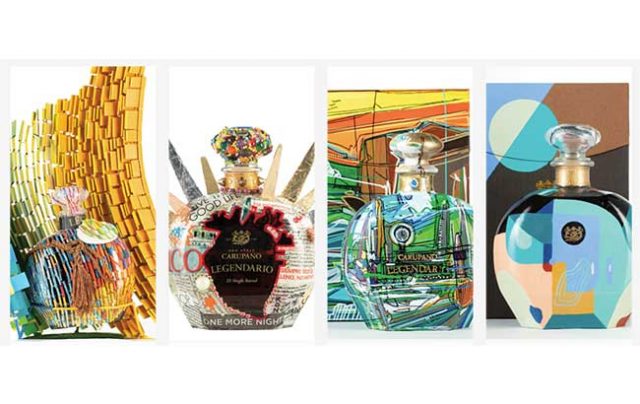 In its Art, Innovation and Rum project, Ron Carúpano asked five Venezuelan artists to transform bottles of its Legendario expression into works of art.
The designs were then converted into non-fungible tokens (NFTs), which are unique digital assets purchased through blockchain technology.
Lucia Alliegro, the brand's marketing director, said: "When we conceived this project, we had something very clear in mind: we would transform the unique creation of our master blender, Ron Carúpano Legendario, into a masterpiece.
"This rum is unrepeatable in Venezuela and in the world, and that fills us with pride and joy. Each artist took a bottle and [interpreted] it according to its own artistic expression [and] style."
Each NFT is currently being auctioned on the digital marketplace Open Sea. Profits will be donated to the Thomas Merle Foundation, which operates in Carúpano, Venezuela, where the rum producer's ageing facilities are located.
"For us, this project is groundbreaking not only for its innovative value, but because it is a new opportunity to support and honour our beloved Carúpano town, a place that has given us so much," Alliegro concluded.
The five artists participating in the project are Armando Velutini, Aureliano Parra, Gerardo Campos, Dagor and Carlos Vallenilla.
To learn more about Art, Innovation and Rum and to take part in the auction, visit roncarupano.com/nft.