Oliver Margan on Adelaide's burgeoning bar scene
When he opened Maybe Mae in Adelaide, Oliver Margan was relatively inexperienced behind the stick. But seven years on, he has helped the city gain an international reputation for inventive cocktails.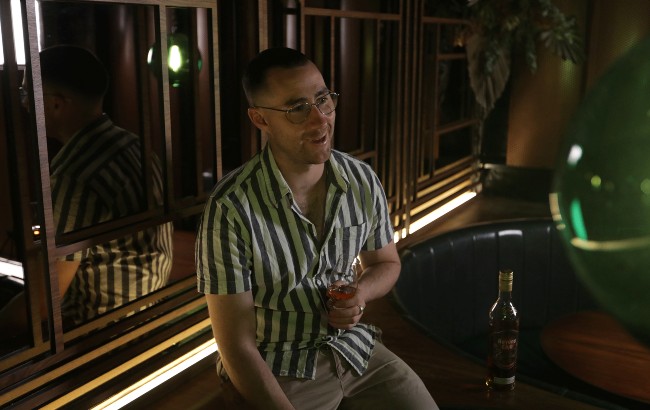 *This feature was originally published in the May 2021 edition of The Spirits Business magazine. 
In 2013, lawmakers in South Australia introduced the small venue licence, which simplified the requirements for opening a bar with a capacity of up to 120 people in Adelaide's Central Business District (CBD). In the 18 months after the legislation's introduction, 46 venues opened in the CBD and within five years, more than 100 licences had been issued.
"Licensing is quite tricky in Australia," says Oliver Margan, founder of Adelaide bar Maybe Mae. "The small bar licence sort of said, 'look, for a small fee you can do something that is really small without putting in these other amenities as long as you are in the CBD'. So, it meant that you could open a space that could seat 20, 30 or up to 120 people. It meant you could do something that was niche, quality-driven and unique."
Hunter Valley native Margan cut his teeth behind the bar at Proof, one of the first venues to be given such a licence. During his career behind the bar in South Australia, he has witnessed the impact the licensing change has had on Adelaide and has watched the city's cocktail scene blossom.
He says: "When that licence came in, it triggered a huge transformation of the CBD nightlife. People who would have been drinking at home then going to a nightclub were now going to bars and visiting all these unique little spots that had their own points of difference."
Margan worked at Proof for nine months before leaving to open his first bar, Maybe Mae, in 2014 and has since opened a host of other bars and restaurants in Adelaide in his own attempt to rejuvenate and reinvigorate the city's cocktail scene.
"I had a grand total of nine months of bartending experience that wasn't working for myself," he says. "Since then, it has been operational, building my own business with business partners, of course, and some fantastic mentors."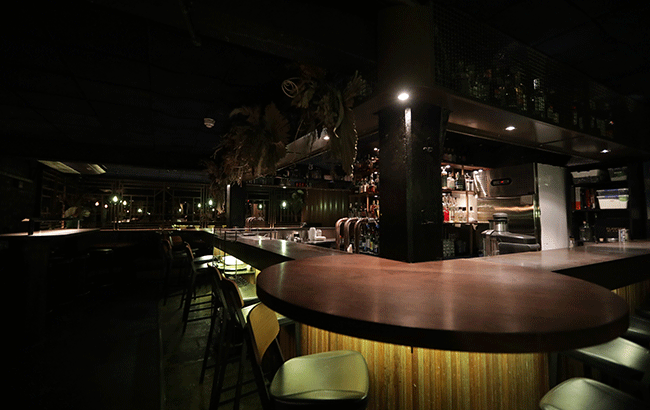 Maybe Mae is an intimate, 70-seater venue featuring an interior inspired by the 1950s. On the menu, drinkers will find an evolving selection of cocktails that highlight the quality of Australia's produce. Drinks currently on offer include the Rhude Boi, which combines rhubarb, samphire, gin and Marionette Groseille liqueur, and the Bootleg Cola, made with beetroot, tarragon, Starward Wine Cask Whisky and Never Never Amaro.
"When we opened, Maybe Mae was a broad-spectrum bar and it had a 50-strong wine list, four beers on tap and 15 in the fridge, a big back bar and eight cocktails," says Margan. "Now it's a 24-strong completely original concept-driven drinks list. It's a cocktail menu with a theme, a story and a narrative. We don't sell wine, we have one beer on tap, and cocktails, which were once 50% of our revenue, are now over 90%."
Local produce
In the seven years since its opening, Margan says the bar has taken its guests from tasting their first Negroni to enjoying creative serves crafted with house-made distillates, fermentations and other ingredients. While doing so, the bar has retained a focus on local produce, fresh ingredients and seasonal serves. "But the technique and the finesse that we attach to those, and the complexity and intricacy of those ingredients and final products, has amplified twentyfold," he adds.
Key to the evolution of the venue was the level of trust between its staff and patrons, explains Margan. By nurturing this relationship over the years, he says drinkers familiar with his group now enter venues with "a much more open mind".
While Maybe Mae and Adelaide's cocktail culture has evolved, Margan's portfolio of venues has grown. From managing one venue in 2014, Margan is now attached to seven bars and restaurants in the city, including restaurants Bread & Bone, and Shobosho, which he co-founded with head chef Adam Liston. Although the growth has proved "exciting", Margan says it hasn't come without its own challenges.
He says: "The biggest challenge was being able to still be present and still be a figurehead of a venue, while incorporating new business partners, new staff and new sites. That is the biggest daily challenge."
Despite having "a really strong core group of staff" around him, who have all "been in the trenches this whole time", Margan says as the number of venues he was involved in grew, juggling his relationships and commitments with each successive opening was a balancing act. As a result, he admits that his active involvement with some sites has reduced, but he remains on hand whenever a venue requires assistance.
"It's just making sure that you are maintaining good, healthy relationships and a strong, open line of communication with the people that you need to," he explains. "And making them feel like if they do need any assistance, interaction or interjection, that you are responsive to that and they feel comfortable having that conversation. I find that is the simplest way of managing."
International acclaim
In his position as an operator, Margan has gained national and international acclaim. He was named one of the top 10 most influential figures in the Australian hospitality industry, picked up Cocktail Bar of the Year for Maybe Mae at the Australian Bar Awards, and was this year named the winner of the Havana Club Bar Entrepreneur Awards 2020.
"It's a hugely flattering and humbling accolade," he says. "The thing that touched me the most is not that I won the prize, but this is a global thing and there's so many hugely important cocktail cultures all over the world, and I just interpreted this as an acknowledgement that there was something to be said for Adelaide.
"I don't think it is a city that has ever featured in the vernacular of people talking about global cocktail destinations. When I realised that's what this meant to me, that was very touching because it's a place that is so close to my heart."
Margan says he has felt a "huge amount of synergy" with Adelaide since he moved to the city 10 years ago. The city "just clicked" with him, so he stayed put and his career has closely followed the "amazing trajectory" the city and its cocktail culture has undergone in the ensuing years.
He says: "The electricity of riding that wave and seeing it go from strength to strength every year has been something I will look back on as one of the most important and enjoyable chapters of my life."