Jack Daniel's bottles 10-year-old whiskey
Brown-Forman will release the first aged-stated whiskey from Jack Daniel's in more than 100 years in the US.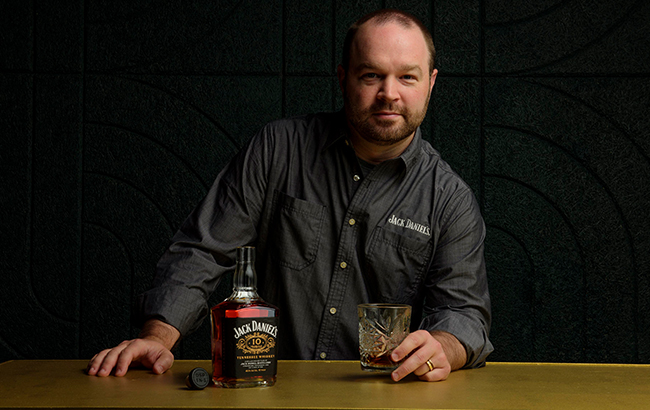 The whiskey was crafted by maturing of the brand's flagship Jack Daniel's Old No. 7 Tennessee Whiskey in oak barrels for 10 years.
Jack Daniel's 10 Years Old Tennessee Whiskey will be rolled out to US markets with limited availability, and will become an annual release.
"Over the last decade, we've been experimenting to craft a product that would properly honour the whiskey Jack Daniel was bottling at the end of the 1800s," said Jack Daniel's master distiller Chris Fletcher.
The 10-year-old spirit is said to pay tribute to the brand's history and founder while celebrating the modern whiskey-making at the Jack Daniel Distillery.
Fletcher continued: "All of us at the Jack Daniel Distillery are thrilled to release an age-stated whiskey for the first time in over 100 years to be enjoyed by all.
"This product has been hand-crafted by our distillery team in Lynchburg over the last 10 summers, all while keeping up with the growing demand for Jack Daniel's Tennessee Whiskey around the world."
Described as a 'more complex' expression, the 48.5% ABV liquid contains notes of dry fig and raisin, and aromas of oak on the nose. With a palate of butterscotch, soft fruit and smoke, the whiskey gives way to a long finish of sweet tobacco and spice.
The bottle design was inspired by the history of the brand, displaying a hand-drawn cartouche – an oblong traditionally used in Egyptian hieroglyphics – which appeared on Jack Daniel's aged-stated bottles more than a century ago.
The 750ml bottling can be purchased for RRP US$70 from early September in the US.
Last month, Brown-Forman said it would end its distribution agreement with Bacardi in Austria at the end of 2021 after more than 15 years.