Constellation Brands names public affairs VP
By Nicola Carruthers
Svedka vodka owner Constellation Brands has appointed Liz Lopez as vice-president of public affairs to lead cannabis policy in the US.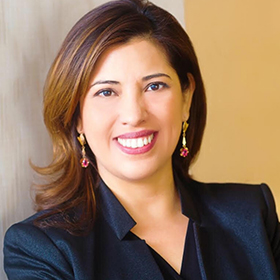 Lopez will manage the company's interests at international, federal, and state levels, across all areas of the business.
High West Whiskey owner Constellation Brands has given billions of dollars to cannabis firm Canopy Growth Corporation since 2017. Constellation, which acquired an additional 5.1% stake in the firm last year, now owns an approximate 39% stake in Canopy Growth.
"As the legislative environment continues to evolve, it is critical to Constellation's long-term success that our voice is heard by decision makers on issues that matter to our business and to the communities where we live and work," said Matt Stanton, senior vice-president of public affairs.
"We will greatly benefit from Liz's impressive depth of knowledge and proven track record of advancing business objectives with the House and Senate leadership, the Congressional Hispanic Caucus, national community organisations, and many other key Washington, DC stakeholders."
Lopez has more than 15 years of experience, with an extensive background in public policy, regulation and governance. Her most recent role was as an in-house counsel and senior director of economic development at non-profit organisation YWCA USA.
Lopez was one of the founding members of the recently launched Diversity in Government Relations Coalition and served as the president of the Hispanic Lobbyists Association from 2019 to 2020.
"I am excited to join the talented team at Constellation Brands and support its forward-looking vision," said Lopez. "I look forward to developing and strengthening relationships with key decision makers and influencers, and working to ensure the issues that matter most to our business, our employees, and our communities are being discussed and considered."