A drink with… Julian Fernandez, Zamora Company
Julian Fernandez, the global marketing and innovation director for spirits at Zamora Company, is excited about celebrating 75 years of the group's flagship brand – Licor 43.
*This feature was originally published in the May 2021 issue of The Spirits Business magazine.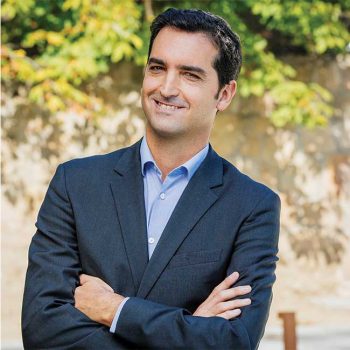 How long have you been part of the Licor 43 brand?
I have been in charge of the global marketing and innovation department for Zamora Company's spirits brands since 2016.
Our spirits portfolio has a significant international presence (two-thirds of our business is done outside of Spain), so it is important for us to define a clear global positioning and brand-building model, as well as brand communication and global activation initiatives at a global level, which local marketeers can implement to build the brand in their respective markets.
What does the 75th anniversary milestone mean to the brand?
The vision of the founders was always to make Licor 43 a leading brand in Spain and internationally. It was not easy to think this way back then in Spain when you consider the political situation in the country. Our first export department was set up in the 1960s to make their dream come true.
This vision is still present today with the third generation of the Zamora family. Licor 43 is present in over 80 markets and is the international liqueur brand with the greatest growth over the past five years, according to IWSR Drinks Market Analysis. This 75th anniversary reminds us we need to keep up our long-term commitment and our creative and innovative approach.
How important is the family ownership of Zamora Company to Licor 43's success?
It's very important indeed. The Zamora family has always been closely involved in the brand – the current CEO is the third generation of the family. We are a tight-knit team who can work quickly to adapt to consumer needs.
The ready-to-drink (RTD) category taps into several existing consumer trends, which have been accelerated by the pandemic and an increase in at-home consumption. The category is growing in double digits, and younger consumers are driving this growth, which was a perfect fit for Licor 43's long-term recruitment strategy.
Carajillo 43 was launched to celebrate the brand's 75th birthday. What inspired this product?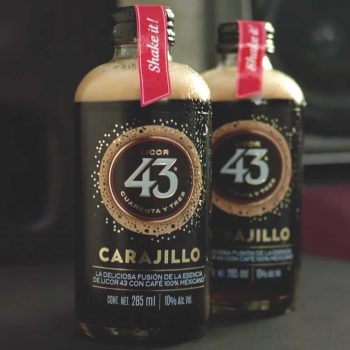 Carajillo, made with Licor 43 and espresso coffee, is one of the most loved and consumed drinks in Mexico, adopted by consumers as a key after-dinner ritual.
In the past 10 years, Carajillo 43 has been gaining popularity in Mexico, with bartenders and mixologists making – for the first time in the brand's history – a shaken version, which the Mexican public loves. With this Carajillo 43 RTD, we're ensuring consumers have access to this popular serve at any time and in any place.
Can we expect any more innovative releases from Licor 43 this year?
Yes, we have been working intensively over the last few years to have new concepts in the pipeline. Consumers today are more open than ever to trying new products.
What is your favourite memory with Licor 43?
In Spain, many people from my generation have tried Licor 43, so the first day in the company I visited our facilities in Cartagena, which was very special for me. By coincidence (or maybe not), I was 43 years old at that time. And a second moment was the first production run of Cocktail 43 Fresco Lemon. My team put a lot of time and energy behind this project, arguably one of the most complex ones we have developed so far, and the first RTD product in the history of the company.
In another five years, when the brand is celebrating its 80th anniversary, where do you think it will be?
I would feel proud if we can help more consumers enjoy great moments and have great experiences with their loved ones, and with Licor 43 in their favourite serve. As our brand tagline says, everything in life tastes better together.