Whyte & Mackay champions native oak in Scotch whisky
Glasgow-based producer Whyte & Mackay is implementing its Scottish Oak Programme across its portfolio of Scotch whiskies, part of a wider campaign for the use of native wood in spirits maturation.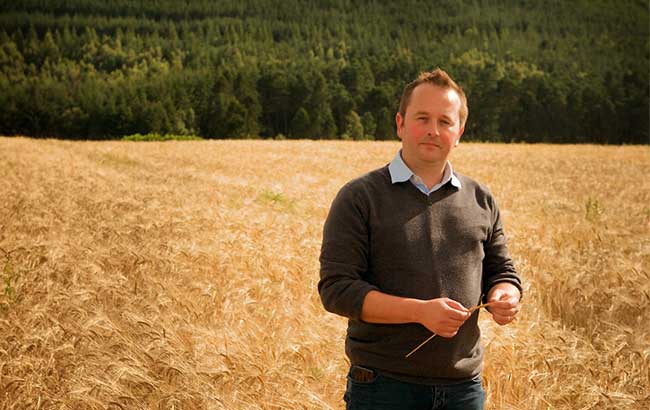 According to The Dalmore owner, the local sourcing of oak offers a more sustainable alternative to the Scotch whisky industry's common practice of importing casks from abroad – typically ex-Bourbon barrels from the US and fortified wine casks from Spain and Portugal.
Gregg Glass, Whyte & Mackay's master whisky maker, started the producer's Scottish Oak Programme when he joined the company in 2016.
"The Scottish Oak Programme seeks to inspire change within the Scotch whisky industry," he said. "We want to champion the potential home-grown oak offers the spirits industry, and the incredible diversity of flavour it offers the whisky maker."
Through the initiative, Whyte & Mackay works with local estates, sawmills and coopers for supplies of native wood. Glass explained: "Our close relationships with industry partners mean we know the provenance of Scottish oak and are even able to trace it right back to the individual tree."
In 2019, under Glass' guidance, the producer's experimental Whisky Works arm introduced its first expression part-finished in Scottish oak, a 10-year-old Highland malt called King of Trees.
Now the business is rolling out the Scottish Oak Programme throughout its estates, with plans for a native wood release under its Fettercairn brand later this year.
Historically, working with Scottish oak has presented challenges for whisky makers due to the wood's porosity, quality and consistency. Glass and his team aim to address these issues in their research.
"Through experimental whisky maturation and analytical trials, we can assess how the different variables – including growing conditions, drying and wood seasoning, oak type, coopering skills and heat treatment – can impact the flavour of the resulting whisky and there is a myriad of exciting flavour profiles to explore," he said.
Looking to the future
In the long-term, Whyte & Mackay believes the use of Scottish oak will foster local business and develop skills in Scotland's communities, creating jobs in forestry management, cooperage and more.
To jump-start the industry and ensure that local tree populations remain healthy, Glass and his collaborators have initiated a reforesting scheme which has planted 15,000 trees so far.
Whyte & Mackay will lay out its full sustainability agenda in a report later this year, outlining its strategy to reach carbon neutrality by 2030, ahead of the Scotch Whisky Association's goal of achieving net zero carbon emissions by 2040.
Last week, independent Scotch whisky maker Nc'nean became the first distillery in the UK to reach net zero status.