The world's top-selling local spirits
By Kate Malczewski
Though 2020 presented the spirits industry with obstacle after obstacle, many 'local' spirits – those with a massive presence in their home market – managed to succeed. We count down the top-performing brands.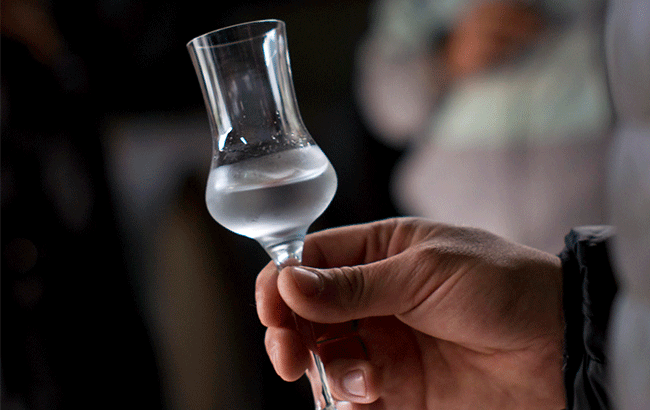 While spirits such as pisco, cachaça, shōchū and soju have yet to grab the attention of consumers worldwide, they are enormously popular in their countries and regions of origin – and that local stronghold is enough to take some brands straight to the top of the world's best-selling spirits list.
After independently sourcing data on the volume sales of the million-case local spirits brands for our 2021 Brand Champions report, we've ranked the category's best performers.
Even in a year as challenging as 2020, the majority of the brands on our leaderboard were able to grow their volume sales. But which ones topped the chart?
Click through the following pages to discover the top eight best-selling local spirits brands, listed in order of their nine-litre case sales.
Data is listed to one decimal place for ease of reading, but the percentage changes are based on the full data supplied to The Brand Champions 2021.
8. Mistral
2020: 1.6m
2019: 1.4m
% change: 10.9%
Place last year: 7
After experiencing growth in 2018 and 2019, Chilean pisco Mistral was able to sustain its upward trajectory in 2020, increasing its volume sales by 10.9% from 1.4m cases to 1.6m.
Mistral, owned by Compañia Pisquera de Chile, is made from Pedro Ximénez and Muscat of Alexandria grapes, and aged in American oak barrels.
7. Yeni
2020: 2.1m
2019: 2.5m
% change: -14.7%
Place last year: 6
Sales of Yeni, the raki brand owned by Diageo, continued to slide in 2020, dropping 14.7% to 2.1m cases after seeing a decline of 18.9% in 2019. It is the brand's fourth year of decline.
Produced in Turkey, Yeni is a grape brandy flavoured with aniseed.
6. Kanoka
2020: 3.6m
2019: 3.4m
% change: 5.9%
Place last year: 5
After reporting stagnant sales for a few years, Asahi Breweries' shōchū Kanoka managed to register growth in 2020, with sales climbing by 5.9% from 3.4m cases to 3.6m.
The brand offers several expressions, including a sweet potato shōchū, a rice shōchū and a barley shōchū.
5. Ypióca
2020: 4.2m
2019: 4.5m
% change: -7.1%
Place last year: 4
It was a difficult year for Diageo's local spirits brands, as its cachaça Ypióca saw volumes slip by 7.1%, falling from 4.5m cases to 4.2m.
Looking to gain a foothold in the Brazilian market, Diageo bought the brand in 2012 from then-owner Ypioca Agroindustrial. The spirits giant hoped to use the purchase as a springboard to grow the presence of its other products in the country, as well.
4. Iichiko
2020: 7.1m
2019: 7.0m
% change: 1.1%
Place last year: 3
Shōchū Iichiko was able to deliver a 1.1% increase in its volume sales last year, jumping from 7m cases sold to 7.1m.
Iichiko is made from barley (mugi) and sits at 25% ABV. In 2019, the Sanwa Shurui-owned brand launched a higher-ABV expression in the US developed specifically for use in cocktails.
3. Pitú
2020: 11.8m
2019: 10.6m
% change: 10.7%
Place last year: 2
Following a slight drop in sales in 2019, Brazilian cachaça Pitú made a comeback in 2020, jumping from 10.6m nine-litre cases to 11.8m – an increase of 10.7%.
Pitú is produced from sugarcane juice. The brand was founded in 1938.
2. Chum Churum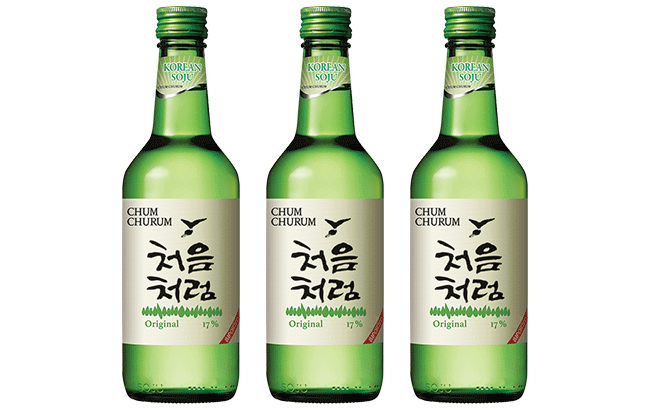 2020: 19.9m
2019: 25.5m
% change: -22.0%
Place last year: N/A
Soju Chum Churum is a newcomer to our ranking, as its owner Lotte Liquor provided The Spirits Business with its sales figures for the first time.
The Korean brand suffered a drastic decline in 2020, with sales dropping off by nearly a quarter, from 25.5m cases to 19.9m.
At 16.5% ABV, Chum Churum is made from rice, potatoes, sweet potatoes and tapioca.
1. Jinro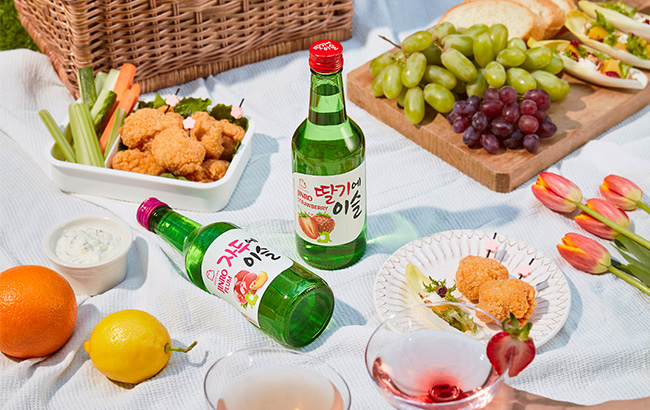 2020: 95.3m
2019: 86.3m
% change: 10.4%
Place last year: 1
Soju brand Jinro continues to go from strength to strength, shifting an eye-watering 95.3m cases in 2020, up 10.4% from 86.3m in 2019. With this growth, Jinro has earned the title of Local Spirits Brand Champion – and it has once again been crowned the world's best-selling spirit.
Hite-Jinro's flagship brand credits its success to its appeal across age ranges, as well as to the rising popularity of K-pop and South Korean films. Jack Kim, a member of Jinro's global strategy team, calls this trend the "Korean wave", and he expects it to benefit the spirit's US and UK sales, too.