Macallan partners with Bentley Motors
Single malt Scotch The Macallan and luxury automotive manufacturer Bentley Motors have entered into a global brand partnership.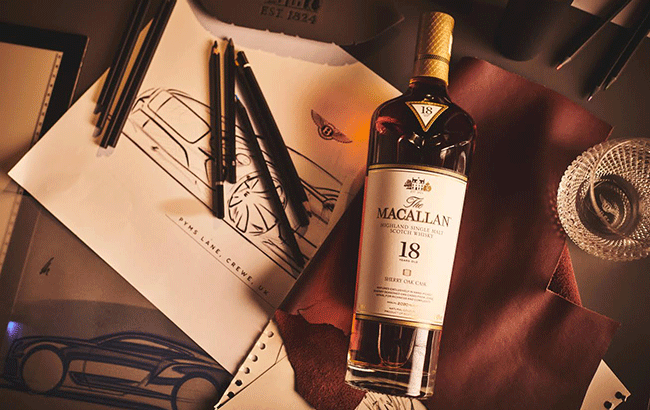 The collaboration will see the Speyside distillery and car producer jointly develop products for both The Macallan and Bentley Motors, create customer experiences and work together on events.
The partnership was revealed today (6 July) at The Macallan Estate in Speyside, Scotland, when Bentley also revealed the launch of its new hybrid Bentley – Flying Spur Hybrid.
Igor Boyadjian, managing director for The Macallan, said: "The Macallan and Bentley Motors each have a rich heritage and shared values of mastery, craftsmanship, creativity and innovation.
"Our collaboration presents a remarkable opportunity to compare our time-earned knowledge and learn from each other. We will generate fresh and contemporary thinking around our consumer engagement, our exceptional experiences and ultimately our products.
"A key focus of the partnership will be our commitment to a more sustainable future. The breath-taking natural landscape at The Macallan Estate provides the perfect platform for us to embark together on this exciting and extraordinary journey."
The Macallan aims to be carbon neutral on its estate by 2030, and it is committed to having a fully electric passenger fleet of vehicles at the site by 2025.
As a result of the partnership, The Macallan will receive two hybrid Bentleys this year.