The Long Drink Company raises $25m
Finnish pre-mixed producer The Long Drink Company, co-owned by actor Miles Teller, has secured US$25 million to boost distribution and scale production.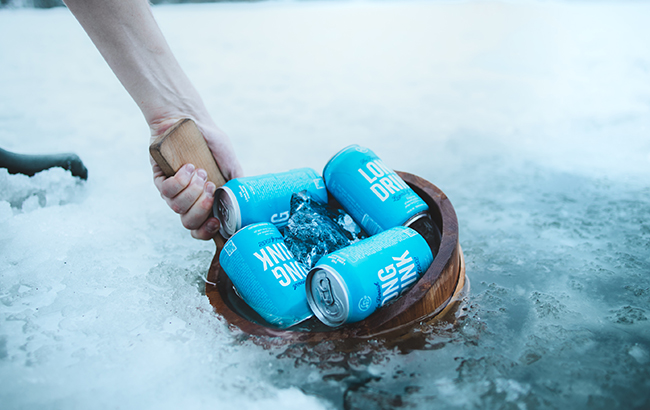 In Finland, 'long drink' (in Finnish lonkero) refers to a mixed drink made from gin and, most commonly, grapefruit soda. The Long Drink Company's core product is The Finnish Long Drink, a 5.5% ABV expression described as a 'refreshing, citrus soda with a premium liquor kick'.
The company has raised US$25m, including backing from private investment management fund Neuberger Berman.
The Long Drink Company is backed by Teller, music producer Kygo and professional golfer Rickie Fowler, Founders Brewing co-founder Mike Stevens, actor Diego Boneta and professional hockey player Tuukka Rask, among others.
The money raised will be used to boost Long Drink's new product development, fuel growth and increase distribution, as well as scale production across the US.
According to the company, Long Drink grew by more than 400% in the first quarter of 2021.
Over the course of the next year, co-founder Evan Burns will work on providing content for its fans, expanding Long Drink's presence in existing stores and rolling it out to off-premise chains. The company is also seeking to become the 'leader in canned spirits' in the off-trade.
Burns said: "Long Drink isn't a replacement for a traditional cocktail which is why it's so beloved by consumers and bartenders in all types of on-premise locations."
Regarding Teller's involvement in the brand, Burns said: "Unlike other 'celebrity-led' brands on the market, Miles' involvement with Long Drink is all about the authentic history and taste."
Teller can "introduce and amplify a concept/brand/category" that is unknown to US consumers, added Burns.
The Long Drink range includes the core Finnish Long Drink; Zero, a 5% ABV drink containing no sugar or carbohydrates; a cranberry flavour; and Strong, a 8.5% ABV variant.