Net zero certification platform launches for UK bars
Pernod Ricard UK (PRUK), Coca-Cola Europacific Partners (CCEP) and climate action organisation Net Zero Now have partnered to introduce an initiative to guide the UK's bars and pubs towards net zero carbon emissions.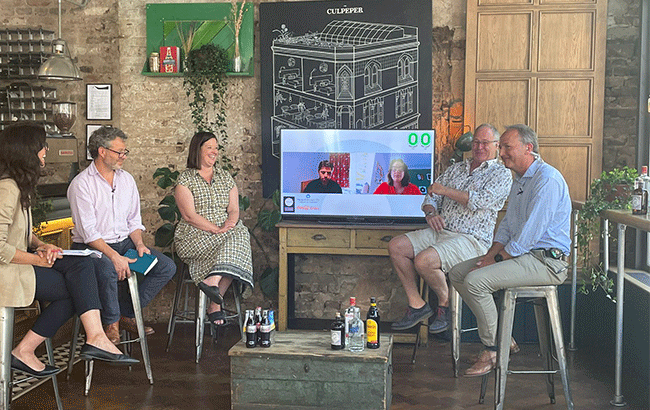 The Net Zero Pubs and Bars Initiative will provide a certification process for venues across the on-trade to lower their carbon emissions ahead of the UK's legal net zero deadline of 2050.
Through the programme's online platform, operators can calculate their carbon emissions, set targets and create plans to compensate for and reduce their emissions. Participating bars and pubs can either be Net Zero certified or have their Net Zero target date accredited, and will then receive a certification mark to display to customers.
Simon Heppner, CEO of Net Zero Now, said: "For the first time, the licensed trade has a clear pathway to net zero carbon emissions and a dedicated platform which puts the tools for action on the climate crisis in the hands of all businesses regardless of size."
The initiative was trialled at 30 venues, including London pub The Culpeper and independent bar chain Darwin & Wallace.
In a survey conducted through the pilot programme, 85% of pub and bar owners said they needed help with the process of lowering their carbon emissions.
The trial also revealed that the emission levels of drinks-led sites were 65% lower than those of sites driven by food sales, and that pilot sites used an average of 30% more energy than best practice guidance.
Heppner continued: "The pilot programme has shown us that there is a strong demand from operators to make a positive change – and with the support of CCEP and PRUK, we're able to make it simpler and cost-effective for them to do so."