Lilo hard seltzer maker receives six-figure investment
By Melita Kiely
Hard seltzer producer The Alcoholic Water Company has secured a six-figure investment from Scotmid Coop and Scottish Enterprise.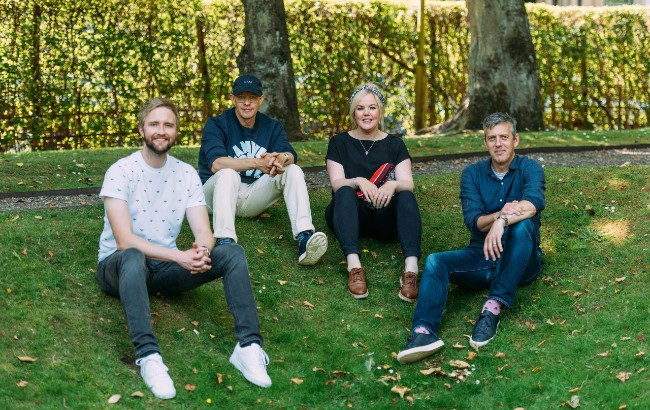 The Alcoholic Water Company was established in 2019, and launched its first brand, Lilo hard seltzer, in January 2021.
The firm is a collaboration between Glasgow-based innovation facility The Start-Up Drinks Lab and London-based drinks marketing agency Whitelabel Group.
Hannah Fisher, managing director at The Alcoholic Water Company, said: "We have had a strong start, securing luxury listings with both Harrods and Caviar House & Prunier, along with exposure in international markets including Scandinavia and Spain.
"This seed investment will support our ambitious growth plans including extending our presence in UK grocers, expanding internationally and cementing our commitment to a better future for all through achieving our B-Corp accreditation."
Luxury department store Harrods listed Lilo as its sole hard seltzer brand in June this year.
Lilo comes in two flavours: Lilo White Grape & Elderflower, and Lilo Cranberry & Rosehip.
Both flavours are priced at RRP £2.50 (US$3.50) per single can. Each expression has an ABV of 3.5%, contains 50 calories, and has 0g of sugar.
Lilo is also available in packs of 12 cans, either as a single flavour or mixed assortment, from harrods.com, priced at RRP £26 (US$36).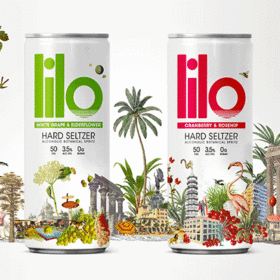 Jan Robertson, interim director of growth investments at Scottish Enterprise, said: "The founders' industry experience and entrepreneurial vision has seen them recognise and quickly capitalise on a great opportunity in the drinks market.
"The investment will help them build on their solid start by supporting the growth of their footprint in the UK and overseas."
Earlier this year, we shared some of the top award-winning hard seltzers from our recent blind tasting, in which Lilo received Master and Gold awards.
A number of spirits producers have jumped on the hard seltzer trend recently, as well as singer-songwriter Ellie Goulding, who acquired a 'significant' share in Served Hard Seltzer. The company also named former Artesian bar manager Anna Sebastian as its head of brand, and received an investment from the former CEO of Sainsbury's.
In May, IWSR Drinks Market Analysis said the hard seltzer category would "far surpass" an initial forecast of 281 million case sales in the US by 2023. The category is now expected to exceed the prediction this year.