Labrenta sets green goals for 2030
Italian closures manufacturer Labrenta has outlined a sustainable roadmap to mark its 50th anniversary.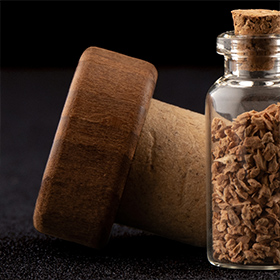 Labrenta's Green Deal 2030 plan aligns with the United Nations 2030 Agenda for Sustainable Development.
The closures maker has set out several stages for the plan, including the use of more sustainable materials, collaborations with like-minded companies, and adopting internal practices to lower the company's environmental impact.
As part of this commitment, Labrenta's T-shape closure has been designed to be reused over time and is made using NGS technology, which avoids the use of artificial glue. The wood of the head is also certified by the Forest Stewardship Council (FSC), meaning it comes from forests that are responsibly managed.
Furthermore, the stem is made with Sughera, a material that reuses scraps from cork production with a minimum amount of plastic polymers.
Labrenta has committed to removing all glue from its T-shape line by 2025, and to eventually only produce closures that are recyclable, bio-based or biodegradable.
The company has partnered with startup Mixcyling, which is committed to researching and developing new sustainable materials and caps with a low environmental footprint.
"Climate change, air pollution and waste disposal are urgent issues that require our full commitment," said Labrenta CEO Gianni Tagliapietra.
"We have to act as a team in which everyone has to contribute. Therefore, the involvement and awareness of employees is fundamental. We want to be a first-class organisation that can pass on good practices."
The Green Deal 2030 project also includes the implementation of separated waste collection within the company. In addition, water bottles have been given to employees to eliminate all plastic bottles.
The company is also going fully digital and plans to stop using paper.
Labrenta will also aim to use 100% recycled and FSC-certified packaging, and will build a solar-powered farm.