Grand Kadoo Rum debuts global campaign
By Alice Brooker
Bajan brand Grand Kadoo Rum has launched a global advertising campaign to celebrate the Grand Kadooment carnival in Barbados.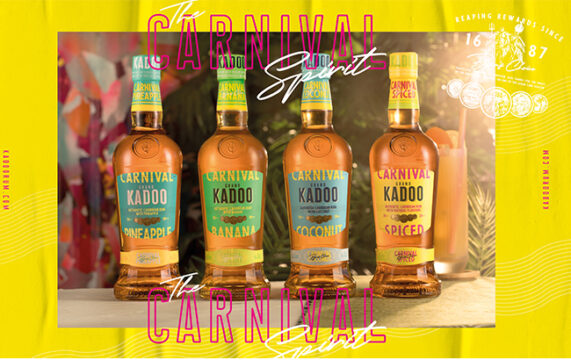 Grand Kadoo Rum's new advertising campaign commemorates Grand Kadooment Day on 2 August, a Barbadian celebration that marks the end of the sugar cane season.
The annual carnival offers dancing, music and the crowning of the 'the king and queen of the crop'.
The global campaign, which will mainly be rolled out through social media, focuses on the brand's Grand Kadoo Carnival range, comprising four flavoured rum expressions – pineapple, coconut, spiced and banana.
The expressions are made from a blend of aged pot and column still rums from a family-owned distillery in Barbados. The rum is eventually infused with 'real' fruit sourced from across the Caribbean.
Eco-friendly, biodegradable sugarcane labels feature on the bottles, which are said to return 'nutrients to the soil' after decomposing.
Grand Kadoo Rum is distributed through Kirker Greer Spirits in more than 30 countries, including Germany and the Netherlands. Kirker Greer's portfolio also includes Jawbox Gin and Black Irish spirits.