GBH moves into liqueurs with Joseph Cartron purchase
Chairman's Reserve rum owner GBH has acquired French liqueur maker Joseph Cartron for an undisclosed sum.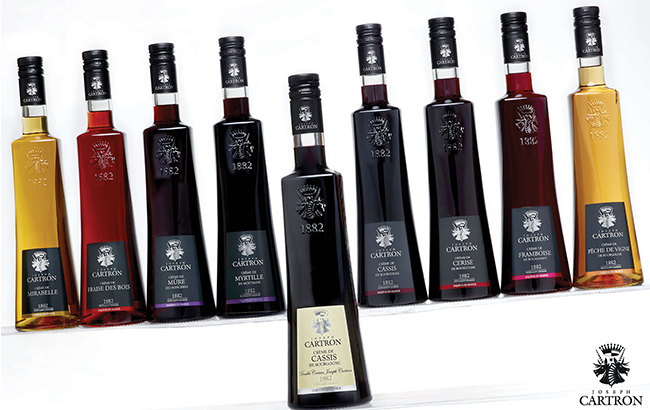 French firm Groupe Bernard Hayot (GBH), which operates a spirits subsidiary under the name Spiribam, has worked with Joseph Cartron since 2004. The liqueur maker has been responsible for the commercialisation of GBH's agricole rum brand Rhum JM.
The collaboration of the two firms has 'arisen naturally over time', with both companies owning high-quality spirits brands that have strong local roots and are made using 'centuries-old expertise'.
GBH said its portfolio would be 'enriched' by Joseph Cartron's range. Founded in 1882 in Nuits-Saint-Georges, Joseph Cartron offers more than 70 products, including fruit liqueurs, brandies, apéritifs, and the first vermouths made from Burgundy wine.
The acquisition will create synergies, including locally on the French market where Joseph Cartron has an 'excellent knowledge' of the on-trade, and globally with Spiribam's distribution network covering more than 70 countries.
Grégoire Gueden, director of GBH's spirits branch, said the deal "will allow Spiribam to open itself to new categories of spirits and will create many natural synergies in sales and marketing".
He added: "Our teams know each other very well and have worked together for more than 15 years. The skills and expertise we each possess will be a real added value in this new group."
Judith Cartron, president of Joseph Cartron, will retain management of the liqueur maker, and will look after an 'enlarged scope of activities' within GBH's spirits business.
Judith Cartron said: "I am proud that the GBH group has chosen us to be part of its development. Together we will be able to accelerate the commercial development of our brands by relying on the strength of our distribution network built over an extended period in France.
"Spiribam will be able to count on the excellent team culture that reigns within our company as well as our attention to quality customer service. Our company sizes are certainly quite different, but our values and our common family business culture, deeply rooted in our operating styles, are so close that our merger is perfectly natural. "
GBH's portfolio of spirits includes the Rhum Clément, Rhum JM, Bounty, Chairman's Reserve and Admiral Rodney rum brands. The brands are produced by Saint Lucia Distillers, which GBH acquired in March 2016.
Based in Martinique, GBH has 11,000 employees.