Dzelzainis to 'challenge' idea of Cuban cocktails
By Nicola Carruthers
Bartender Marcis Dzelzainis is seeking to "challenge preconceptions" of Cuban drinks at new London bar, La Rampa.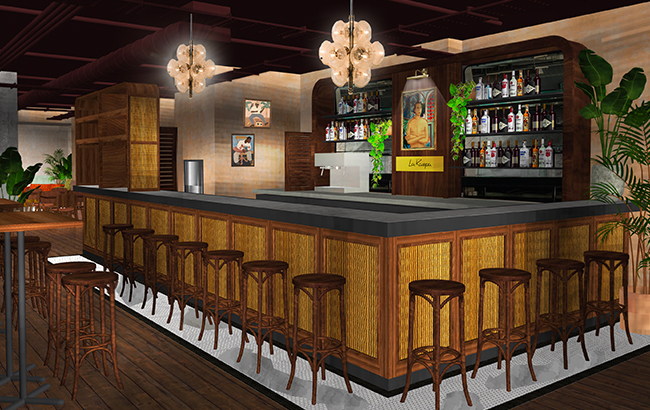 Dzelzainis, previously of London venues Sager + Wilde, 69 Colebrooke Row and Dandelyan, is behind the cocktail menu at bar and restaurant operator MJMK's latest venue, which is due to open in early August.
Cuban-inspired bar La Rampa is named after Calle 23, a well-known street in Havana's Vedado region. The new venue, located in Market Place, near Oxford Circus, will have a large al fresco terrace for outdoor drinking and dining.
Dzelzainis, a frequent visitor to Cuba, won the Havana Club International Cocktail Grand Prix competition in 2010. He brought his knowledge and experience of Cuba to help shape the new drinks menu at La Rampa.
Speaking to The Spirits Business this week, Dzelzainis said the aim was to come up with drinks that were "authentically Cuban".
He continued: "I've always been really fascinated by Cuban drinks because it's a category that often gets lumped in with tiki. People just aren't quite sure what they are. People haven't really explored them and tend to just focus on a Daiquiri. I want to really challenge people's preconceptions about what Cuban drinks are.
"I want to show people the complexity of these drinks. Cuban drinks tend to have less ingredients with a focus on using the freshest citrus possible. You need to juice fresh citrus for every single drink, which cuts down on your wastage."
Dzelzainis took inspiration from the La Floridita cocktail book from 1935 for the menu.
He noted: "We wanted to go back and look at those drinks and see how we could give them the credit that they deserve."
La Rampa will offer a menu of around 16 drinks, with a focus on Mojitos and Daiquiris. The drinks list will include a gin-based Mojito, along with Daiquiri variations such as the Papa Doble, a tribute to Ernest Hemingway's favourite serve, and the Jennings Cox cocktail, named after the creator of the Daiquiri.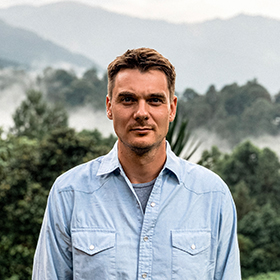 Drinkers will have the choice to have their Daiquiri blended or shaken.
On the design of the site, Dzelzainis said it would "look quite different to what people expect from a traditional Cuban bar".
"It's gonna be very much in line with how beautiful and aesthetically pleasing those bars were between the 1920s and 1940s," explained Dzelzainis. "A sophisticated edge but really fun."
The venue will transport drinkers to 'old Havana' with a pale colour palette and tropical greenery. The bar is made with dark wood and rattan, while seating areas will consist of vintage furniture and velvet banquettes.
Rum focus
The bar will explore the versatility of rum and will stock around five Cuban rums, including LVMH's new Eminente rum.
"Rum has completely changed as a category," added Dzelzainis. "People are starting to understand and engage with the complexity of rum. We wanted to have a broad selection of rums that challenge the preconception of rum."
The venue's food will be supplied by pop-up restaurant Tātā Eatery, which provided the food at Alex Kratena and Monica Berg's bar Tayēr + Elementary last year. Live music will also feature at La Rampa, with a house band and regular Cuban nights throughout the week.
MJMK, founded by Jake Kasumov and Marco Mendes, is behind London venues such as Portuguese eatery Casa do Frango, Kol Restaurant and Mezcaleria, Bar Bolivar and Vinegar Yard.
Dzelzainis is also currently working on creating the drinks menu at cocktail bar Christine's at the new Mondrian Shoreditch hotel in London, which is due to open this month.
The Italian-inspired all-day destination will offer pre-bottled cocktails and cocktails on draught, with a focus on UK-based ingredients.