Campari launches non-alcoholic apéritif range
By Alice Brooker
Aperol owner Campari Group has unveiled The Notes Collection, a line of three non-alcoholic 'mixable infusions'.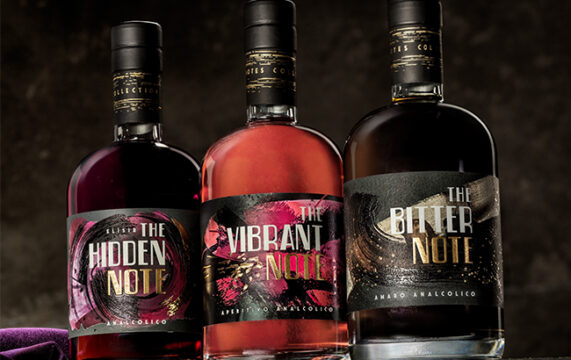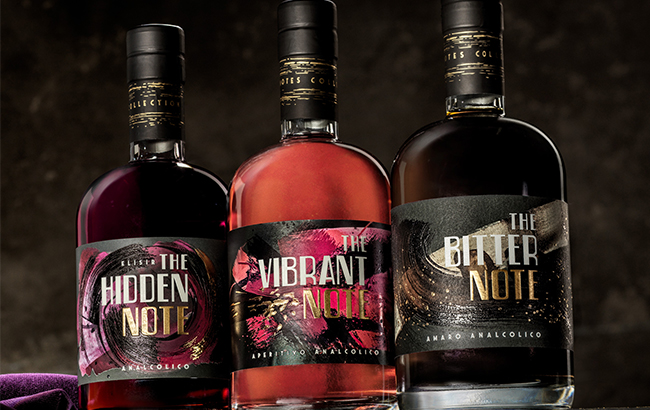 Campari's The Notes Collection claims to bring layers of 'complexity and intensity' to the non-alcoholic category with three expressions in the range: The Bitter Note, The Vibrant Note, and The Hidden Note.
Francesco Cruciani, managing director of Italian icons at Campari Group, said: "Campari Group are proud pioneers, and The Notes Collection is one of its latest creations. We are introducing superior liquid to the non-alcoholic category."
Crafted by Bruno Malavasi, Campari Group's master blender, the mixers are recommended as a non-alcoholic serve or mixed with spirits.
The Bitter Note is made with peppermint, cinchona bark and juniper, resulting in a 'cooling bitterness and herbal freshness', layered with hints of myrrh and incense. Campari recommends the expression for experimentation with pre- and post-meal drinks.
The Vibrant Note is a 'floral and bittersweet' blend, with Sichuan pepper, ginger and quassia, giving spicy, citrusy notes, along with hints of sour hibiscus. Bartenders are encouraged to experiment with the liquid to lend a pink colour to serves.
Finally, The Hidden Note offers an 'intense, velvety and slightly bitter' experience, an expression described as 'darkly deceptive' by the brand. With layers of florals and spice from the herb Curcuma zedoaria, combined with mace and yellow gentian, the drink is said to create 'visually stunning cocktails'.
Cruciani added: "In these three deeply complex non-alcoholic expressions mixologists and adventure seekers uncover layer upon layer of flavour.
"Each Note has its own unique character to take a drinker on an alluring sensory journey of discovery, [and] creates boundless new opportunities for inventive serves and mixological experimentation, for before and after meals as well as early evening and late at night."