Tarquin's creates Japanese-inspired gin
English producer Southwestern Distillery has released an 'experimental' Tarquin's gin made with yuzu and lime.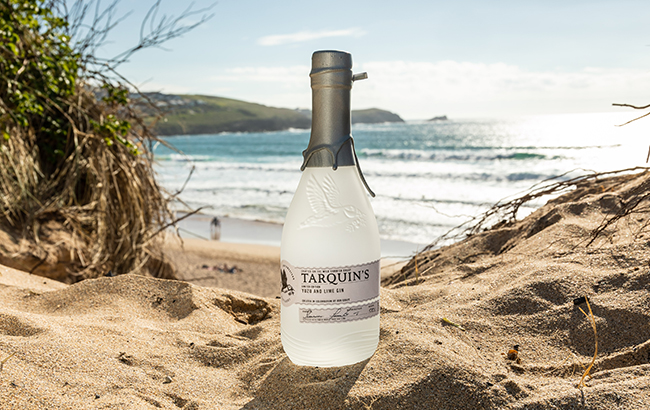 Tarquin's Yuzu and Lime Gin (42% ABV) is a limited edition bottling made in one of the Cornwall-based distillery's flame-fired copper pot stills.
Founder and master distiller Tarquin Leadbetter was inspired to add yuzu to the gin after experimenting with it while training as a chef at Le Cordon Bleu, long before he moved into spirits production.
The addition of the Japanese citrus fruit is said to offer an 'exotic edge' to the gin.
"I really enjoy trying new things and pushing the boundaries of taste and flavour, it's one of the reasons I fell in love with making gin in the first place, anything is possible," said Leadbetter.
"Yuzu is such a remarkable fruit, this very special gin makes an outstanding gin and tonic or yuzu Spritz garnished with fresh mint and cucumber."
On the nose, the gin offers notes of wild pomelo, cherry blossom and candied lime, while the palate brings hints of yuzu, orange blossom and soft juniper.
Tarquin's Yuzu and Lime Gin will be available from 12 August, priced at RRP £36 (US$50) per 700ml.
In 2020, Southwestern Distillery released a limited edition blood orange-flavoured Tarquin's gin and entered the rum category with the launch of a new spiced variant.