Russell Westbrook fronts Hennessy film
By Nicola Carruthers
LVMH-owned Hennessy Cognac has launched a new campaign starring American basketball player Russell Westbrook.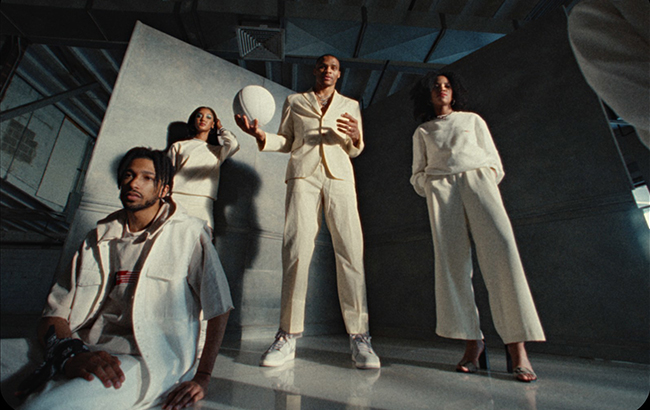 Hennessy, the official spirit of the National Basketball Association (NBA), has unveiled its Make Moves That Start Movements campaign.
The creative push stars Westbrook, artist Victor Solomon and Alex Taylor, founder of female basketball community group Hoop York City.
The new film depicts the journey of a basketball, and looks at communities that are progressing the culture of the game.
"The NBA has always demonstrated a desire to push the game to new heights and into new arenas of culture," said Jasmin Allen, senior vice-president, Hennessy US.
"Led by the actions of players, the league and the larger basketball communities that embody Hennessy's Never Stop Never Settle ethos, the game's influence goes well beyond the court to impact communities around the world, serving as the inspiration for Hennessy's new campaign."
The ad will debut during the second round of the 2021 NBA Playoffs this month and will roll out across broadcast, digital and social channels.
Hennessy said the campaign also allowed the brand to extend its Unfinished Business platform to the NBA.
The Unfinished Business initiative seeks to help Black, Asian and Latinx small business owners affected by the pandemic. More than US$5 million has been pledged to date, including a donation from Westbrook.
Hennessy will also offer NBA memorabilia through local auctions and social giveaways, including items such as Westbrook's game-worn custom NBA Black History Month warm-up shirts, autographed basketballs and more.
All proceeds will go to non-profit organisations One Hundred Black Men, Hispanic Federation and Asian American Business Development Center.