Moutai 1974 collection exceeds auction record at £1m
A 24-strong collection of baijius fetched £1 million (US$1.4m) at a Sotheby's auction last week, setting a new record for the most expensive single lot of Moutai sold outside of China.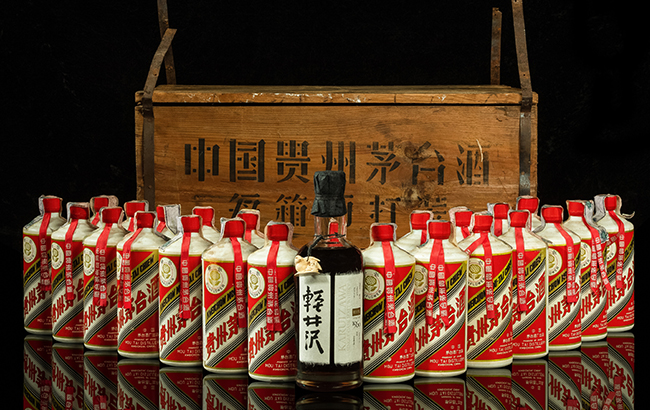 The Sotheby's Rare Whisky & Moutai sale in London opened bidding on 2 June and closed on 18 June, with 24 bottles of Chinese baijiu producer Kweichow Moutai's Sunflower 1974 headlining the auction.
It was the first Moutai lot to be presented for auction by Sotheby's in the UK and the most expensive Moutai set to be offered by the auctioneer.
The 24-strong collection, housed in their original wooden crate, attracted 14 bidders with an Asian collector acquiring the set. The range was expected to sell for between £200,000-£450,000 (US$283,600-US$638,000) and achieved five times more than its estimate.
Paul Wong, Sotheby's Moutai specialist, said: "We have seen some spectacular results for Moutai sold in Hong Kong, but this momentous price takes the baijiu spirit's standing amongst collectors to new heights.
"Whilst current travel restrictions may prevent our clients from moving around, this has proved no impediment to the growing momentum of Moutai's popularity outside Asia."
The auction reached a total of £2,046,688 (US$2.9m), more than double the pre-sale low estimate.
A collection of Japanese whiskies, led by a bottle of Karuizawa Cask #5627 1960, sold for £350,000 (US$495,232). It was estimated to sell for £240,000-£450,000.
Furthermore, a bottle of The Macallan The Red Collection 78 Year Old sold for £68,750 (US$97,278), and a bottle of Bowmore 50 Year Old Number 1 Vaults 1966 fetched £43,750 (US$61,904).