Mighty Craft buys Adelaide Hills Distillery
Drinks accelerator Mighty Craft has purchased Adelaide Hills Distillery in a deal worth AU$47 million (US$36.3m), which will enable the firm to become one of Australia's largest craft spirits producers.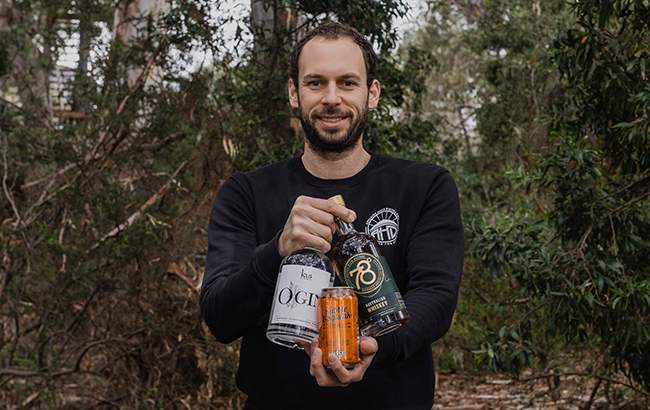 South Australia's Adelaide Hills Distillery produces the 78 Degrees brand, which comprises Australian whisky, vodka, gin, vermouth and canned G&Ts.
As part of the deal, Mighty Craft has also acquired sister brands Mismatch Brewing and Hills Cider, alongside a 75% stake in Lot 100, a 84-hectare site comprising of a distillery, cellar door, restaurant and function centre in Adelaide Hills.
The co-founders of the businesses, Sacha La Forgia, Ewan Brewerton, Steve Dorman and Toby Kline, will remain with the company to help boost growth for the brands.
"We're thrilled to be part of an incredible team that champions the growth of the Australian craft beverage industry," said La Forgia, founder and head distiller of Adelaide Hills Distillery.
"Their knowledge and team will give us a unique position to grow; not only with our current portfolio but also our emerging whisky offer that will now be part of one Australia's largest craft spirits producers."
Leading player in whisky
Mighty Craft said the acquisition will enable the firm to become one of the largest craft spirits producers in Australia and create a leading player in the whisky market.
It will also drive Mighty Craft's whisky acceleration programme, the company said. The addition of 78 Degrees will provide the firm with access to a 'diversified portfolio of whisky at differing price points, taste profiles and maturity'.
Furthermore, the deal will allow Mighty Craft to become a scaled alcohol producer, wholesaler and retailer.
Mighty Craft managing director Mark Haysman believes the deal will provide 'cross-market opportunities that will be created by the enlarged craft beverage portfolio, bringing the required scale, synergies and profitability to the Mighty Craft business'.
He said: "The combination of the two businesses will mean Mighty Craft's revenue is forecast to grow by 57% in FY22 with forecast EBITDA in FY22 to be AU$6m, bringing immediate profitability to the Mighty Craft model.
"This increased scale and the opportunity to realise significant efficiencies will truly leverage our operating platform and enhance Mighty Craft's ability to accelerate growth of new and existing craft businesses, as well as consolidating our market position, and making us a real competitor in the craft beverage industry."