Global alcohol sales in recovery from Covid-19
The global alcohol market is making a comeback following an 'unprecedented downturn' in 2020, with volume sales predicted to increase by 2.9% by the end of 2021.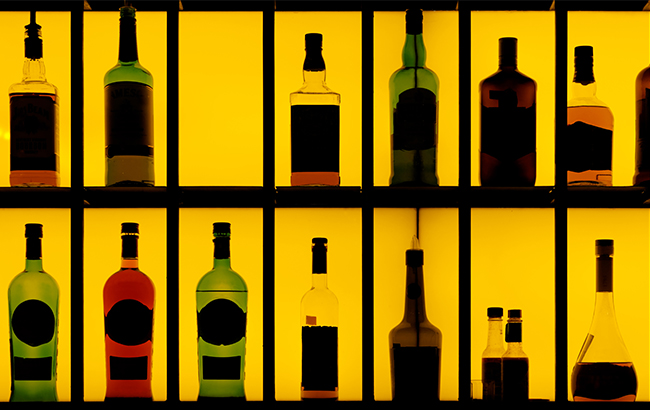 According to new data from IWSR Drinks Market Analysis, the global beverage alcohol market is demonstrating 'signs of recovery' after the Covid-19 pandemic caused alcohol volume sales to drop by 6.2% globally.
Volume sales are set to grow by nearly 3% in 2021, with total beverage alcohol consumption expected to return to pre-Covid levels by 2023.
In the long term, volume sales are forecasted to increase by a compound annual growth rate (CAGR)  of 1.5% from 2021 to 2025.
Meanwhile, spirits volume sales are predicted to grow by 0.6% globally in 2021, and post a 0.8% CAGR from 2021 to 2025.
Leading trends: RTDs, Tequila and Irish whiskey
Mark Meek, CEO of IWSR Drinks Market Analysis, said: "In many global markets, Covid-19 accelerated the impact and growth of key industry drivers, such as the development of e-commerce, premiumisation, the rise of the 'home premise', moderation, and the need for convenience in product formats.
"These are the trends that will also underpin the industry's resilience as it pivots to meet consumers where they are in the years to come.
"Additionally, across many markets, some segments of the population now have significantly more disposable income than they did in 2019, some of which will be spent on beverage alcohol products."
Within the sector, the two fastest-growing categories are non-alcoholic 'spirits', set to grow by 30.6% from 2021 to 2025, and ready-to-drink (RTD) products, with 10.2% forecasted growth in that same period.
Indeed, RTDs experienced the greatest success of any beverage alcohol category in the past year, posting 26.4% growth. The IWSR believes that this upward trajectory will continue in 2021, predicting a 26.6% volume sales increase and a 10.2% CAGR from 2021 to 2025.
The new data also highlighted the impressive growth of the Tequila category, which soared 9.6% in 2020, overtaking rum as the third-largest spirits category in the US.
Global volume sales of whisky suffered a 10.7% drop last year, though the category is expected to post a 5.5% volume increase in 2021 and a 4.2% CAGR from 2021 to 2025, led by Irish whiskey (+7.9% CAGR 2021-2025), Japanese whisky (+6%) and US whiskey (+5.1%). Scotch whisky's projected growth of 3.8% is set to come from the Indian market, as well as the return of global travel retail.
In terms of white spirits, The IWSR has predicted that gin will increase by 4.5% CAGR 2021-2025, with Brazil, South Africa and Russia providing key sales and premium-and-above products leading the way.
Russia has not experienced the same thirst for premium vodka, though it is the spirit's top market, as Covid-19 saw Russian consumers passing up upscale expressions. However, in the US – its second-largest market – vodka is forecasted to grow by 1.1% from 2021 to 2025.