Gallery depicts Campbeltown whisky heritage
By Nicola Carruthers
Scotch brand Glen Scotia has revealed a photography exhibition that shines a light on Campbeltown's whisky-making history.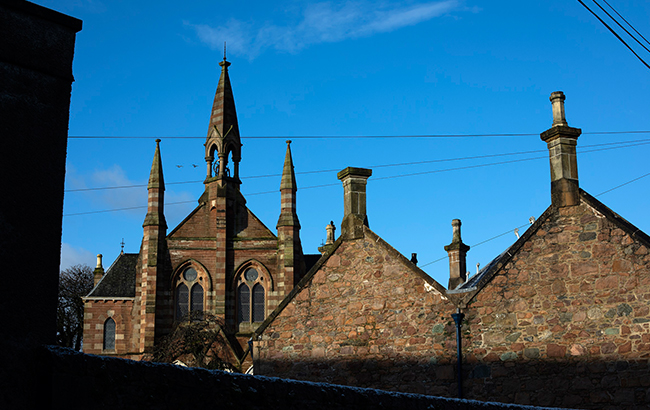 The exhibition was unveiled today (7 June) as part of the Glen Scotia Virtual Malts Festival 2021. It was created in collaboration with Document Scotland, a collective of three Scottish documentary photographers.
In February this year, Campbeltown-based whisky distillery Glen Scotia asked the public to share photography of the Scottish town from the mid-19th and early-20th centuries.
Document Scotland photographers Sophie Gerrard, Colin McPherson and Jeremy Sutton-Hibbert have captured modern-day photography of Campbeltown through the themes of 'People', 'Place' and 'Process' to tell the story of Glen Scotia and Scotland's fifth malt-producing region.
The modern images have been combined with historic photography of the distillery and Campbeltown in an interactive online gallery.
Iain McAlister, master distiller and distillery manager at Glen Scotia, said: "Since 1832, Glen Scotia has been shaped by the people, time and events; as well as the history of Campbeltown itself, and this remarkable Document Scotland photographic exhibition brings our unique whisky history and heritage to life.
"Our single malt reflects centuries of craftsmanship and experience associated with the region and is renowned for its Campbeltown character."
Gerrard focused on the theme of 'People', featuring those who could tell the story of whisky in Campbeltown, including whisky families, farmers and young people.
Meanwhile, McPherson explored the theme of 'Place', uncovering the connection between the town today and its past. Sutton-Hibbert looked at the daily lives of Glen Scotia employees through the theme of 'Process', and captured the distillation of new make spirit and filling into casks.
To view the exhibition, visit glenscotia.com.