Everleaf pledges 1% of sales to conservation charities
Non-alcoholic apéritif brand Everleaf has promised to donate 1% of its total sales to biodiversity conservation charities moving forward.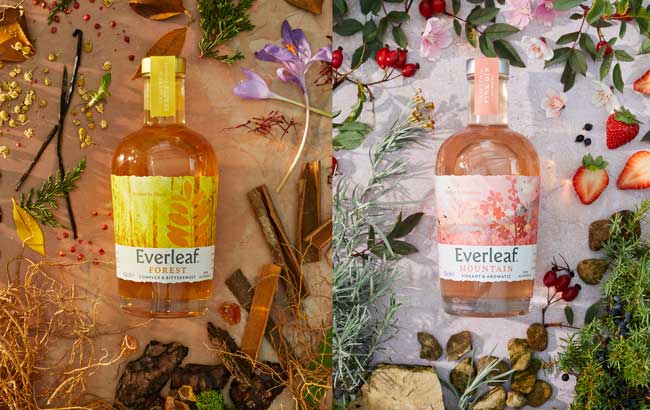 Founded by bar owner and conservation biologist Paul Mathew, Everleaf is a range of three no-ABV 'spirits': Forest, Mountain and Marine.
Each bottling takes inspiration from its namesake ecosystem, using botanicals found in those environments, 'with sustainability at the heart of the brand'.
To further support this ethos, Everleaf will give at least 1% of its sales to conservation organisations through the philanthropic network 1% for the Planet, which sees businesses committing a portion of their income to environmental causes.
The pledge was announced to coincide with World Environment Day tomorrow (5 June).
Mathew said: "Through 1% for the Planet we are able to formalise our commitment to being a brand that gives back to the natural world.
"Everleaf is complex thanks to nature's biodiversity; it's only fitting that as well as sourcing sustainably, we also give back to help protect biodiversity – we want our ingredients to be around forever."
Everleaf launched its first expression in 2019 and added two more variants to its range last autumn.
In May 2020, the UK brand saw direct-to-consumer sales soar 4,000% as drinkers snapped up non-alcoholic 'spirits' during lockdown.