A drink with… Eric Winter, Ezra Brooks
As brand manager for the Luxco-owned Bourbon, Eric Winter is confident consumers will be enamoured with the bold, flavoursome profile of Ezra Brooks.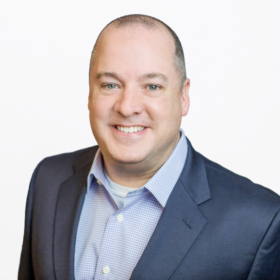 How long have you worked with Ezra Brooks?
I've worked in various marketing roles in the alcohol industry for nearly 20 years, including the past two at Luxco. I was attracted to the amazing things this relatively small company was accomplishing, especially in the growth of their Bourbon brands. It was exciting to see the dedication they had to the brands, and this was especially evident in their recent opening of their own distillery, Lux Row Distillers in Bardstown, Kentucky, in 2018.
What was the inspiration behind the latest release, Ezra Brooks 99?
We have observed trends indicating many consumers are interested in higher‐proof Bourbons. While Ezra Brooks was always known for its unmistakable, unforgettable mellow flavour, we wanted to give our consumers even more flavour, by offering an Ezra Brooks at an elevated 99 proof. We also saw the opportunity to elevate the look, by bottling Ezra Brooks 99 in the same beautiful, embossed bottle we use for our Old Ezra Bourbon.
Who is the target audience for Ezra Brooks 99?
We feel Ezra Brooks 99 is the perfect Bourbon for millennial adults aged from 21 to 34. These consumers are aspiring to step up to a bolder flavour and higher-proofed Bourbon with an elevated taste profile. Like Ezra Brooks Kentucky Straight Bourbon, Ezra Brooks 99 is a pure, white oak barrel‐aged straight Bourbon whiskey that is charcoal‐filtered for a smooth, mellow finish and a spicy, ryed‐Bourbon mash‐bill taste.
Will Ezra Brooks 99 be available outside of the US?
We are working with our overseas importers to bring Ezra Brooks 99 in the 750ml bottle to consumers worldwide. We are also looking to produce an Ezra Brooks 99 700ml bottle to help grow our distribution in Europe, from early 2022.
How has Ezra Brooks connected with consumers during the pandemic?
Consumers have turned to social media to stay connected with their favourite brands.
We've worked hard to keep our online content and communications with them current and informative by creating fun, engaging content like virtual happy hours and to‐go cocktail kits in certain markets.
What are your plans for Ezra Brooks in 2021; are there any more releases on the horizon?
In addition to launching Ezra Brooks 99, we introduced a new barrel‐programme offering for 2021, called Ezra Brooks Cask Strength Single Barrel. This cask strength, 120‐proof variant is available to retail partners who visit Lux Row Distillers to select a single barrel of Ezra Brooks.
Do you have plans to launch in any new markets? If so, where and why?
Our sales team is continually looking to introduce the Ezra Brooks brand to new consumers in new places. We're confident that with our expanded Ezra Brooks lineup, there's sure to be an Ezra Brooks variant for everyone.
What do you find most exciting about the Bourbon category at the moment?
The premiumisation trend. Consumers in search of higher proofs and more flavour are seeking out Bourbons in the higher price tiers. This is exactly the reason we've introduced both Ezra Brooks 99 and the new Cask Strength Single Barrel offering.
In five years' time, where do you see Ezra Brooks?
We like to say Ezra Brooks is 'the best whiskey for the moment'. So, while it's hard to say what the category will look like in five years, I do know that we will continue to monitor consumer trends and interests, and we'll work to innovate and deliver the best Ezra Brooks for whatever that moment calls for.