Tullamore Dew bolsters cooperage with new apprentices
Irish whiskey producer Tullamore Dew has hired two apprentice coopers at its distillery in County Offaly.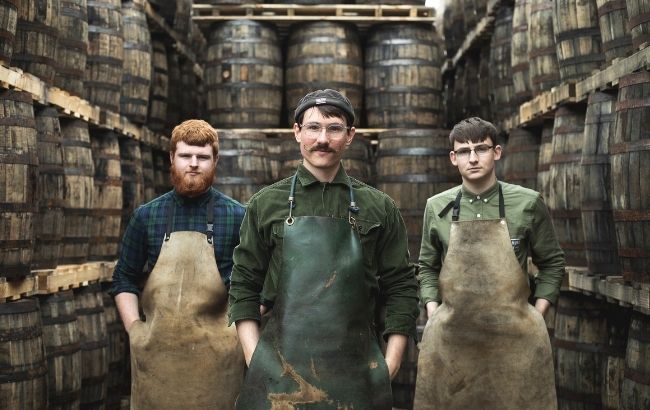 Dylan Healion and Corey Bracken have joined the Tullamore cooperage, which began operation late last year. It is the distillery's first working cask production facility in 66 years.
Since its opening, the cooperage has been helmed by Enguerrand Vandenbossche, Tullamore's head cooper and a 10-year veteran of the industry, having previously worked in Cognac and Champagne. Healion and Bracken will train for four years under Vandenbossche, culminating in the opportunity to receive a National Cooper Federation qualification.
Each cooper will repair around 23 barrels per day, with the added responsibility of creating specialist casks with an eye to 'the innovation space'.
Vandenbossche said: "I look forward to the next four years of apprenticeship with Dylan and Corey, teaching them all about this unique craft and getting the best out of them.
"This is all about creating a legacy within Tullamore Dew, training new coopers who will later train other younger coopers and so on."
Though Ireland boasts 38 whiskey distilleries, it is home to just five qualified coopers. In 2016, the country welcomed its first new cooper in more than 30 years when Chris Kane finished his apprenticeship and joined Bushmills – the fourth generation in his family to do so.
"Coopers are one of the key pillars in a distillery, repairing unfillable barrels and reducing maturation loss by improving the overall cask management," Vandenbossche commented.
"The role is about attitude, a desire to do better, to innovate and to maintain high standards in order to get the best out of the casks. My duty as journeyman is to turn these two young men into fully trained coopers in four years. It is not a simple task but I am very confident they will make it and we will all be very proud at the end of this historic journey for Tullamore Dew."