The Asian Spirits Masters 2021 results
Our annual blind-tasting competition showed the depth of talent throughout the Asian spirits industry, which was manifested in the exciting, interesting expressions that make the most of local ingredients.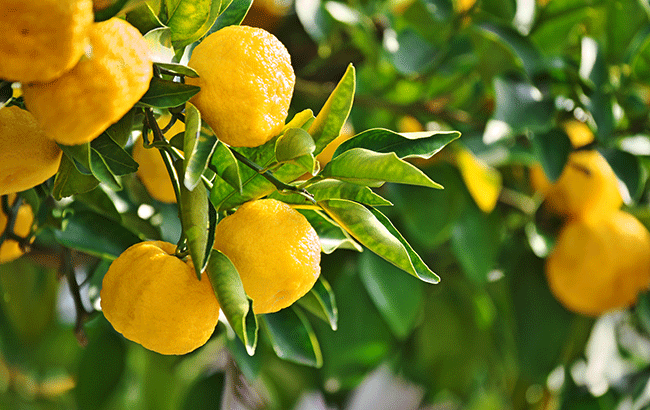 Asia is a hotbed of innovation when it comes to spirits. From local specialties to fresh, flavoursome takes on gin, vodka, whisky and more, there is much to be excited about throughout the region. This year saw the return of The Asian Spirits Masters, designed to showcase the best spirits producers in the area. Due to the ongoing pandemic and lockdown restrictions throughout the UK, the tasting took place remotely to guarantee the judges' safety.
Joining me, Melita Kiely, editor of The Spirits Business and chair of the tasting, over Zoom was Bryan Rodriguez, wine and spirits buyer for Harvey Nichols. To ensure the judges were unaware of what they were tasting, Wine Sorted decanted and shipped each entry anonymously.
The tasting got off to a roaring start with a double‐Master result in the opening Vodka made in Asia flight. BBC Spirits scooped the top award for its Tokyo Night Yuzu Vodka. Rodriguez noted the "yuzu is immediately recognisable and fresh, with a touch of lemon and tangerine to back it up. Behind this you can just about pick up the vodka base itself with light notes of vanilla and a touch of pepper." He also complimented the vodka's "nice mouthfeel, with a little oiliness to it".
Smoke Lab also secured a Master award for its Smoke Lab Aniseed Vodka. This bottling had "a nice, light liquorice, aniseed aroma with a touch of vanilla and lemon". Rodriguez said the vodka was "clean and not overpowering" with an "incredibly smooth" palate.
A Gold medal was also awarded to "well balanced" Smoke Lab Vodka Classic, while Fujimi Vodka, with its "clean and neutral" aroma, was awarded Silver."Here, it clearly shows Asia can make very good flavoured vodka and have the right balance," noted Rodriguez. "It's important that if they're going to do it, they keep that traditional flavour people expect. I really like the fact they're making yuzu vodka; it's cool that these Asian‐inspired flavoured vodkas exist, as it gives the industry more ingredients to play with."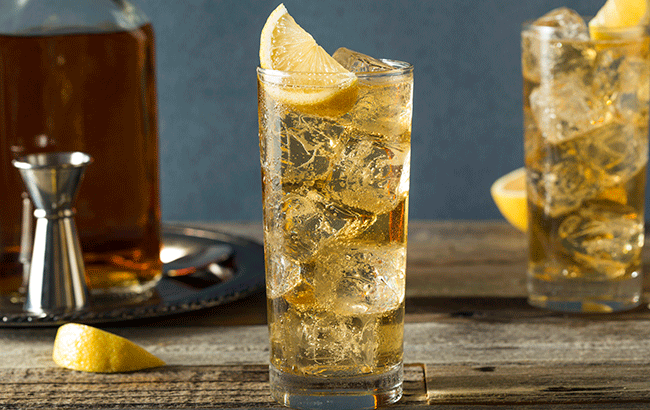 QUALITY IN GIN
From vodka, we turned to gin, and producers continued to prove that quality abounds. The first of three Master medals was awarded to Stranger and Sons Gin. The spirit delivered aromas of "sweet spices, ginger and light citrus fruit peels". Rodriguez said: "The palate is wonderful – smooth and silky mouthfeel with no sharp edges or volatile alcohol."
Japanese producer The Kyoto Distillery also took home a Master medal for Ki No Bi Sei Kyoto Dry Gin. The nose was bursting with "lemon, lime and yuzu peel along with a touch of juniper", and the palate was celebrated for being "fresh, very exciting" and "exploding with citrus".
Completing the Master haul in this flight was Botani's Tanglin Black Powder Gin, with its "floral and citrus‐led nose with lots of earthy characters and sweet spices of ginger, cinnamon and cardamom". "The juniper really stands out and adds a nice piney freshness," noted Rodriguez.
The flight also produced seven Gold medals and two Silvers. Gold recipients included Ki No Tea Kyoto Dry Gin, which reminded the judges of "Riesling grapes", and Ki No Bi Kyoto Dry Gin, with " a slight floral character" on the palate and "juniper and citrus notes". BBC Spirits also received Golds for its Etsu Double Yuzu gin, with hints of "tangerine, lemon and light yuzu", and Etsu Orange Gin, with "zesty" aromas of "orange juice, pith and peel". MCG's "fresh, citrus‐led" Keyaki was also among the Gold winners. "The gins had very nice mouthfeels, textures, and very rarely produced any alcohol burn, which is never pleasant," added Rodriguez. "I liked that I got a lot of yuzu character in quite a few of them. It's nice to see producers using ingredients made where the gin comes from; there were some really lovely flavours in this flight."
EASY-DRINKING WHISKY
The next flight was Japanese Whisky, in which another Master medal was awarded. Yoshino Spirits took home the top accolade for its Umiki Whisky, which was described as being "light, clean and very easy drinking". Tasting notes included "stone fruits, red currants and light wood spices" on the nose, leading to "malty notes, a touch of chocolate and coffee" on the finish. Rodriguez said: "This feels like a good sipper, as well as a great base for a Japanese whisky and soda. It just makes me smile, it's such a lovely whisky."
Fraternity Spirits received a Gold medal for its Nobushi Single Grain Japanese Whisky. Tasting notes included "mashed banana, caramel and a hint of wood smoke" on the nose, while on the palate the judges said "the palate and mouthfeel is soft, smooth with no hard or rough edges". It was recommended as a sipping whisky or mixed in long drinks with "plenty of lime or orange".
Completing the flight was Fraternity Spirits' Kensei whisky, which received a respectable Silver for its notes of "cereals, honey granola and slight woodiness".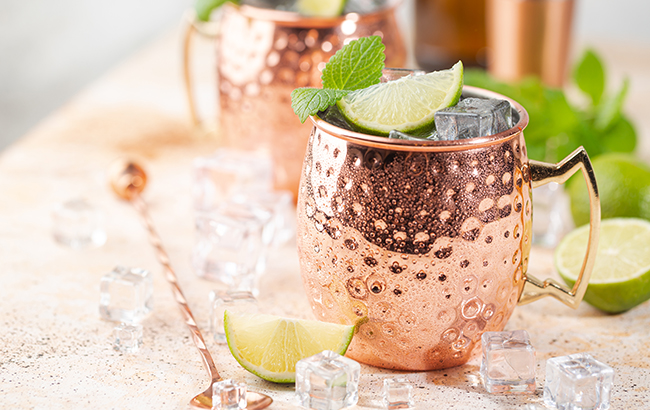 "Japan has such a huge array of outstanding whiskies," said Rodriguez. "With some of the entries, I struggled to pick up on the base liquid, and I would have liked to have seen more of that defining character."
When tasting the Rum made in Asia round, a Gold medal was presented to Tokyo Night Rum by BBC Spirits. The nose opened with "rum agricole" notes – "like the nose of sugarcane juice fermentation". Rodriguez found aromas of "fresh‐cut grass, tropical fruits, pineapple, ripe vegetation, roasted agave, white pepper and a hint of smoke". He added: "This was quite an enticing nose for fans of agricole‐style rum."
BBC Spirits also collected a Silver medal for its Kiyomi White Rum, which also had "agricole qualities". Tasting notes included "very ripe tropical fruit, mango and pepper".
Nankai Group showed the best of what Japanese Shochu has to offer. The producer received the top award for its Nankai Gold (43% ABV). Created at the company's distillery on Amami Island in Japan, the shochu is a blend of cask‐aged kokuto, or 'black sugar', shochu. On the nose, the judges enjoyed aromas of "Bourbon wood" and "brandy". The time spent in cask delivered flavours of "wood, dried floral and citrus peels" and a "comforting finish that reminded me almost of a blended Scotch".
Nankai Group also received a coveted Gold medal for its Nankai Shochu, bottled at a lower strength of 24% ABV. The shochu is a vacuum‐distilled kokuto shochu, made from 80% black sugar and 20% rice. The spirit had a "wonderfully fruit‐driven nose with some tropical aromas, such as pineapple, mango, black grape and guava", Rodriguez noted. "This feels like a good introduction into the lighter world of shochu," he added.
Closing the competition with a flight of Liqueurs made in Asia, Sakurafresh Amaretto Liqueur scooped the final Master medal of the day. The liqueur had "Bakewell tart and marzipan" on the nose leading to "cherry drops on the palate" with "lingering Bakewell nuttiness" on the finish.
Sakurafresh Amaro Italiano Liqueur was found to be up to the Gold standard, celebrated for its aromas of "bitter orange peel and a hint of cracked black pepper" on the nose. This led to "some jammy sweetness on the palate behind the bitterness you'd expect from an amaro".
In customary fashion with The Global Spirits Masters, the Master winners of the day were retasted to determine The Asian Spirits Taste Master 2021 – the 'best in class' spirit of the competition. After highly impressing the judges in the Gin flight, upon retasting it was decided the award should be given to Tanglin Black Powder Gin.
"Asian spirits producers are showing they make excellent spirits that can compete with the rest of the world," said Rodriguez. "With the likes of shochu and baijiu leading the way, and being uniquely made, it was great to see some brilliant shochus entered into the tasting. It was also heartening to see so many products deserving of Master and Gold medals across whisky, gin and vodka. There's a real identity of flavour and quality that works for Asian producers, and that just makes everything really exciting."
Click through to the following page for the complete list of medal winners from The Asian Spirits Masters 2021. 
Vodka made in Asia
| | | |
| --- | --- | --- |
| Company | Product  | Medal |
| Smoke Lab | Smoke Lab Aniseed Vodka | Master |
| BBC Spirits | Tokyo Night Yuzu Vodka | Master |
| Smoke Lab | Smoke Lab Vodka Classic | Gold |
| BBC Spirits | Fujimi Vodka | Silver |
Gin made in Asia
| | | |
| --- | --- | --- |
| Company | Product  | Medal |
| Botani | Tanglin Black Powder Gin | Master & Taste Master |
| The Kyoto Distillery | Ki No Bi Sei Kyoto Dry Gin | Master |
| Third Eye Distillery | Stranger & Sons Gin | Master |
| MCG | Keyaki | Gold |
| Botani | Tanglin Singapore Gin | Gold |
| Botani | Tanglin Orchid Gin | Gold |
| BBC Spirits | Etsu Orange Gin | Gold |
| BBC Spirits | Etsu Double Yuzu | Gold |
| The Kyoto Distillery | Ki No Tea Kyoto Dry Gin | Gold |
| The Kyoto Distillery | Ki No Bi Kyoto Dry Gin | Gold |
| BBC Spirits | Etsu Japanese Gin | Silver |
| India Craft Spirits Co | Terai | Silver |
Japanese Whisky
| | | |
| --- | --- | --- |
| Company | Product  | Medal |
| Yoshino Spirits | Umiki Whisky | Master |
| Fraternity Spirits | Nobushi Single Grain Japanese Whisky | Gold |
| Fraternity Spirits | Kensei Japanese Whisky | Silver |
Rum made in Asia
| | | |
| --- | --- | --- |
| Company | Product  | Medal |
| BBC Spirits | Tokyo Night Rum | Gold |
| BBC Spirits | Kiyomi White Rum | Silver |
Shochu
| | | |
| --- | --- | --- |
| Company | Product  | Medal |
| Nankai Group | Nankai Gold | Master |
| Nankai Group | Nankai Shochu | Gold |
Liqueurs made in Asia
| | | |
| --- | --- | --- |
| Company | Product  | Medal |
| Sakura Fresh Japan | Sakurafresh Amaretto Liqueur | Master |
| Sakura Fresh Japan | Sakurafresh Amaro Italiano Liqueur | Gold |