Owen's Craft Mixers raises $7.5 million
Tonic water and mixer producer Owen's Craft Mixers has closed a US$7.5 million investment round that will help the brand continue its expansion in the retail and on-premise markets.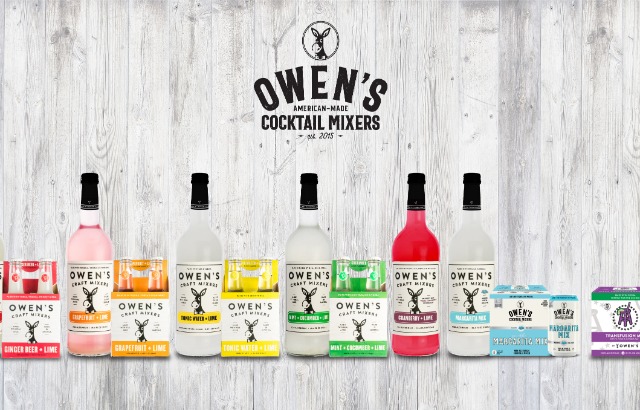 Investors in this star-studded round of funding include country music singers Lee Brice and Ryan Hurd, musician Darius Rucker, former professional hockey player Mario Lemieux, investment firm Levy Family Partners and Rumchata creator the Maas family.
Josh Miller, Owen's co-founder and president, said: "We are thrilled to be announcing our most recent round of funding, which will propel Owen's Craft Mixers to become the leading, go-to, premium mixer brand."
Founded in 2016, the mixer brand has reported a 378% increase in sales in the year to date, which it credits, in part, to its partnerships with on-premise businesses, particularly golf courses.
"The funding, paired with our diverse distribution, ranging from PGA Golf Courses to Amazon and national chain stores, such as CVS and Publix, is allowing the brand to meet consumers wherever they are," Miller added.
"As a result of this multi-channel strategy, Owen's is poised to triple its business year over year, growing its retail footprint by 10,000 stores."
This isn't the first time Owen's has sought investment; in 2019, the producer raised US$3m to kickstart its expansion efforts.
The company has also taken the opportunity to announce three new additions to its board of directors: Frank Higgins, former CEO of Nestle and Noosa Yogurt; Rudy Costello, previously the CEO of Stoli Group; and Peter Abate, former Gallo executive.
The Owen's portfolio of mixers includes Ginger Beer and Lime, Grapefruit and Lime, Mint, Cucumber and Lime, Tonic Water and Lime, and Cranberry and Lime mixers, as well as Margarita Mix.