Online alcohol sales soar 33% in 2020
A new alliance of spirits producers and retailers has unveiled the industry's first safeguards for global e-commerce alcohol sales, which increased by a third in 2020.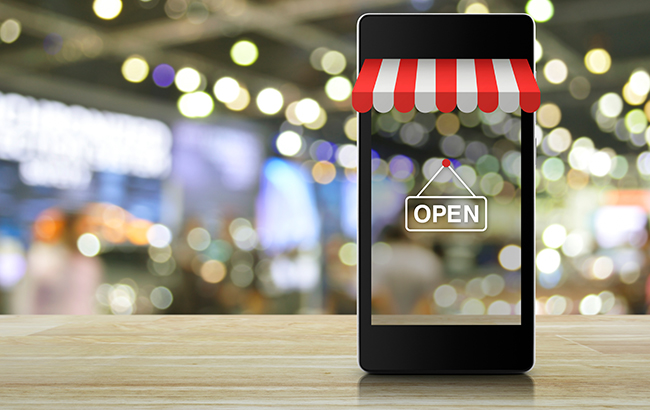 Earlier this year, spirits producers, online retailers and delivery platforms formed a new global alliance to establish a 'robust' global standard for the online sale and delivery of alcoholic beverages.
The 12 global beer, wine and spirits companies that comprise the International Alliance for Responsible Drinking (IARD) joined forces with 14 global and regional online retailers, e-commerce sites and delivery platforms to form the partnership.
New data from Euromonitor International revealed the top 10 markets by volume for alcohol e-commerce last year, with China taking the top spot.
China reported a 15.2% increase to 3.77m litres, followed by the US (up 133%), the UK (up 18.9%), France (up 43.2%) and Japan (up 28.4%).
In ninth position, Brazil reported a 388.8% increase, while Canada climbed 300.6% and Colombia soared 270.8%. Vietnam and Argentina also recorded triple-digit growth, up 125% and 223.2% respectively.
In response to rising online sales, the new global alliance has now revealed five key safeguards to combat harmful drinking.
Albert Baladi, president and CEO of Beam Suntory, and chair of IARD CEO group, said: "This partnership reflects the shared determination of leading alcohol producers, online retailers and e-commerce platforms to combat the harmful use of alcohol in all its forms.
"These global safeguards for alcohol e-commerce cover the entire online purchase journey – starting from the moment a consumer begins the purchase process and travelling all the way through to the moment of delivery, helping ensure these orders don't reach underage individuals or visibly intoxicated people."
'World-first initiative' 
The document is the first to be unveiled globally for the online sale and delivery of alcohol.
The standards outlined in the document include improving safeguards and security measures to prevent minors from being able to buy alcohol, and implementing measures that stop alcohol from being delivered to underage consumers or intoxicated drinkers. ​
In addition, the standards set include providing tools, information and education to help drivers deny delivery, and an enhancement of consumer information and control.
Furthermore, the alliance aims to promote global standards as a resource to boost the development of codes and practices for the online sale and delivery of alcohol by building on local and national regulations.
Henry Ashworth, IARD president and CEO, said: "This is a true world-first initiative in raising standards of responsibility across the board for e-commerce.
"This international partnership has worked together tirelessly to set global standards for the online sale and delivery of alcohol beverages, taking further concrete steps towards the elimination of alcohol sales to minors.
"IARD is proud to have united the world's leading drinks producers with leading online retailers and e-commerce platforms and we invite others to join us in this landmark collaboration to raise global standards."
A recent report by Zenith predicted that brands will boost their digital advertising to support alcohol e-commerce due to increased consumer awareness of online alcohol purchasing.
Alcohol brands increased their spending on digital media from 21% of their budgets in 2019 to 24% last year, according to Zenith.