Loch Lomond names MD for GTR
By Nicola Carruthers
Scotch whisky producer Loch Lomond Group has appointed Catherine Bonelli as managing director of global travel retail (GTR).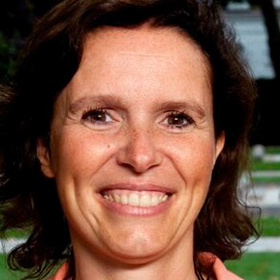 Bonelli joins Loch Lomond Group from her roles at Italian fashion house Paul & Shark and French clothing brand Lacoste.
Colin Matthews, CEO of Loch Lomond Group, said: "It is with great pleasure that we welcome Catherine to Loch Lomond Group as managing director of GTR.
"With vast experience and knowledge of the sector, we are confident that she will make a very positive impact on our GTR offering across the world."
Loch Lomond Group's brands are listed in a number of duty free retailers, including locations such as France, Germany, the Nordics, China, the Middle East and the US.
Loch Lomond's portfolio includes its namesake Scotch whisky range, single malt brand Glen Scotia and Littlemill whisky.
The company will soon release a GTR-exclusive Littlemill Vintage 1992 single malt.
Bonelli added: "Loch Lomond Group has a fantastic range of brands and it's a real honour to join the company.
"I'm looking forward to working with the team to grow the business around the planet, to accelerate the awareness of Loch Lomond brands and to give customers the possibility to taste such qualitative spirits."