E&J Gallo acquires cocktail shot brand Liqs
California-based E&J Gallo Winery is tapping into the ready-to-drink trend with the purchase of Liqs, producer of cocktail shots, for an undisclosed sum.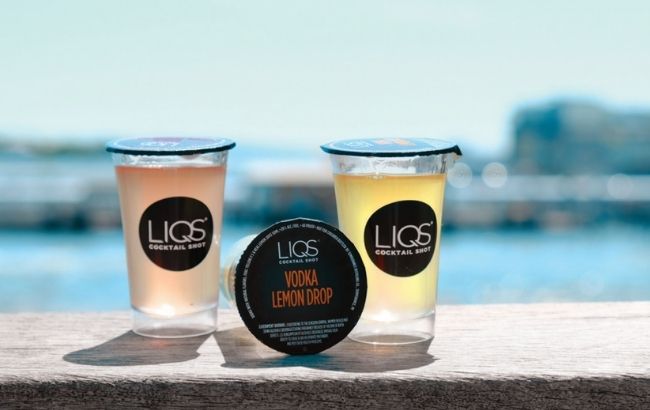 Liqs, the latest addition to the E&J Gallo portfolio, was founded in 2013 to fill the 'consumer need of a well-made shot for home consumption'.
The brand sells 20% ABV wine- and spirit-based cocktail shots positioned as premium products, in flavours such as Lemon Drop, Kamikaze, Lychee Grapefruit, Tequila Cinnamon Orange and Whiskey Fireshot.
In September, Liqs will also roll out bottled Margarita, Strawberry Margarita and Mojito cocktails in a 1.5-litre format.
Harley Bauer, who co-founded Liqs along with Michael Glickman, said: "We are thrilled to transition the Liqs brand to Gallo. Given their expertise and reach in both the wine and spirits categories, Gallo further expands this innovative product to consumers all around the country."
E&J Gallo, owner of spirits brands including New Amsterdam Vodka and E&J Brandy, is no stranger to the ready-to-drink (RTD) category. The company previously forayed into the realm of RTDs with the launch of  hard seltzer range High Noon in 2019. The vodka-based beverage is currently the best-selling RTD on alcohol e-commerce platform Drizly.
Quoted in Drizly's latest BevAlc Insights report, E&J Gallo vice-president and general manager Britt West provided insight into the appeal of the Liqs acquisition: "[The RTD category] is experiencing exponential growth with no sign of slowing down. Consumers want to take spirits-based products to places where they used to drink beer."
In April, E&J Gallo acquired Agave Loco, the owner of cream liqueur brand Rumchata.