Bacardi avoids £51m claim in Brown-Forman lawsuit
By Kate Malczewski
Bacardi has escaped a £51.5 million (US$73 million) lawsuit raised by its former distribution partner Brown-Forman.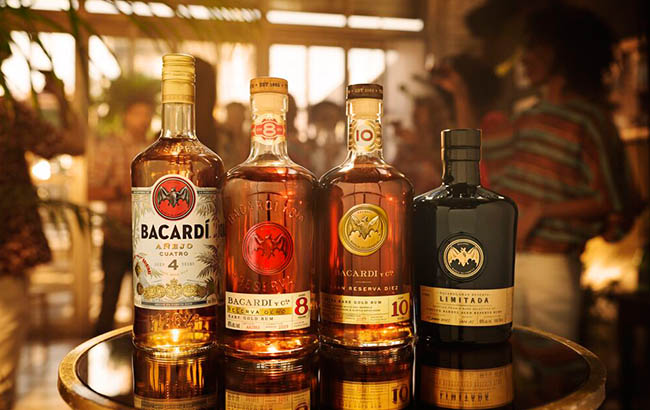 On Wednesday (19 May), a London court determined that Bacardi UK is not required to make payments its subsidiary allegedly owes Brown-Forman under a cost-sharing deal. 
Bermuda-based Bacardi and American company Brown-Forman first formed a UK distribution alliance in 2002 and officially ended their relationship in April 2020, after 18 years.
The split severed the alignment between Bacardi's brands – Bombay Sapphire gin, Grey Goose vodka and Patrón Tequila, among others – and Brown-Forman's portfolio, which includes Jack Daniel's whiskey, Woodford Reserve Bourbon and Slane Irish whiskey. 
In a written argument to the court, Brown-Forman stated the companies decided to go their own ways after Bacardi brought on a new global chief executive who sought structural changes to the business' Northern Europe operations.
Brown-Forman sued Bacardi earlier this year for the £51.5m sum in question, citing payments owed from a cost-sharing agreement inked with a Bacardi subsidiary in 2016. 
The Bacardi subsidiary has put forward its own cross-claim against its former distribution partner, seeking remuneration for its work as a commercial agent for the Jack Daniel's owner. Both Brown-Forman's original claim and Bacardi's counterclaim will move forward to arbitration. 
In an emailed statement, a spokesperson from Bacardi told The Spirits Business the company was "pleased" with the court's decision.
"For 18 years, Bacardi's sales and customer marketing teams built for Brown-Forman some of the UK's most highly valued spirit brands," the spokesperson said.
"It's this extraordinary value which Brown-Forman continues to enjoy and benefit from in its own UK operations. The arbitration proceedings initiated by Bacardi regarding our right to compensation for our role as commercial agent for Brown-Forman are ongoing.
"The ruling demonstrates we have acted properly and with integrity. Doing the right thing is not always easy but its importance to Bacardi cannot be overstated."
Brown-Forman declined to comment on the ruling.