Usher and Rémy Martin partner on new campaign
By Melita Kiely
Rémy Martin has partnered with multi-Grammy Award-winning artist Usher on a new campaign that celebrates the connection between music and Cognac.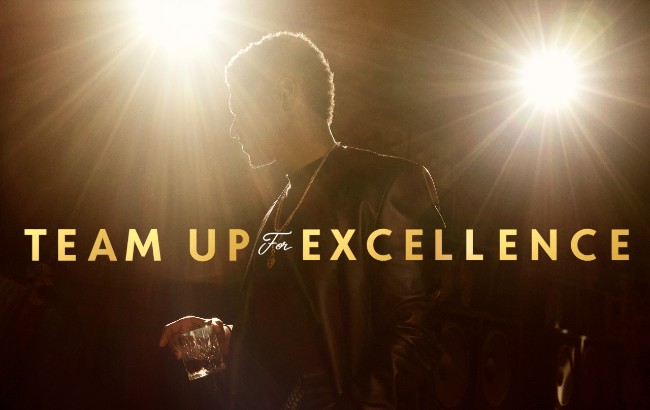 Team up for Excellence – The Film was created in partnership with agency Fred and Farid in New York, US, and is narrated by Yeah! singer Usher.
The story explores the connection between music and Cognac from the 1920s to the present day, spanning a multitude  of styles such as blues, hip-hop, swing dancing and break dancing.
Usher said: "Music doesn't need Cognac to exist and Cognac doesn't need music to exist, but what is beautiful is that they were meant to meet and when they did, they created cultural harmony."
Raphael Saadiq, musical composer, Marci Rodgers, Academy award-winning costume stylist, Aakomon Jones, award-winning dance choreographer, and Jake Nava, director of the production, all worked on the project.
Rémy Martin was the official sponsor of Usher's after-parties across the US, Canada and Europe during his 2010 'OMG' world tour.
Furthermore, Usher co-hosted the launch dinner for the Producer Series with Jermaine Dupri in 2018.
Amaury Vinclet, global executive director of Rémy Martin, added: "Rémy Martin has been at the centre of celebration for centuries and the celebratory nature of music is synonymous with our history of honouring communities and culture.
"Acknowledging this collective success has been at the heart of Rémy Martin since 1724."
In January this year, Cognac house Rémy Martin has released a limited edition bottle design for its VSOP expression to celebrate musical culture from the 1980s and 1990s.
Click the video below to watch Team up for Excellence – The Film.