The Tonic & Mixer Masters 2021 results
The market for tonic waters and mixers has grown beyond all recognition since Fever-Tree shook up the category in 2003. And new players have injected passion and difference into the sector, as our inaugural taste test shows.
For decades, the tonic water market was dominated by one household name: Schweppes. But in 2003, the first competitor to shake up the category bounded onto the scene, and it has been dominating ever since.
Fever‐Tree was the answer to a particular question posed by the brand's founders: "If three quarters of your G&T is the tonic, wouldn't you want it to be the best?" With a lack of premium offerings in the category, Fever‐Tree took the world by storm, smashing its financial targets year on year and creating a buzz for high‐end mixers.
Like all avenues of business, the pandemic took its toll on Fever‐Tree's sales last year, resulting in a 3% revenue drop in the group's full‐year 2020 results. Despite a strong performance in the off‐trade, the impact of on‐trade closures could not be fully offset and revenue fell to £252.1 million (US$351.2m) last year, down from £260.5m the previous year. Nevertheless, Fever‐Tree expects 2021 to be much kinder to its sales, and expects revenue to rebound and grow between 12% and 16% this year.
Since Fever‐Tree came to market, there have been many premium tonic water brands joining the category, growing simultaneously with the number of new gin brands. With the rise in popularity of longer, lighter serves as consumers seek to drink less but better, this has also created space for premium mixers outside of the classic gin and tonic. There is now an abundance of ginger ale and cola products designed for dark spirits, as well as myriad fruity serves for consumers and bartenders to play with.
But does the quality live up to the hype? In the inaugural Tonic & Mixer Masters blind tasting, this was the question the judges sought to answer. Joining me, Melita Kiely, editor of The Spirits Business and chair of the tasting, over Zoom was Tobias Gorn, spirits specialist, consultant and writer, and co‐founder of International Drinks Specialists. Lockdown rules in England meant the tasting was conducted from the judges' homes, with each entry packed and shipped with total anonymity by Wine Sorted.
The tasting started with a flight of tonic waters comprising slimline, low‐calorie, light cans and bottlings. Tapping into the health‐conscious consumer market, this is a burgeoning sub‐category within the tonic water sector. The round got the competition off to a solid start with six Gold medals awarded. Gold winner Double Dutch Skinny Tonic Water impressed with its "classic" style, which had "a nice hint of bitterness balanced with just enough sweetness". Gold‐standard Lixir Refreshingly Light Tonic Water was described as "big, bitter and zesty" with a "hint of citrus" on the nose and "lemon zest" on the palate.
The Chiltern Mix took home three Gold medals for: "aromatic" Twelve Below Rhubarb & Ginger Tonic Water, with "rhubarb sweets" on the palate and "ginger heat" on the finish; Twelve Below Apple & Garden Mint Tonic Water with "fresh green apples" on the nose and a "touch of peppermint"; and "fresh and exciting" Twelve Below Pear & Cardamom Tonic Water.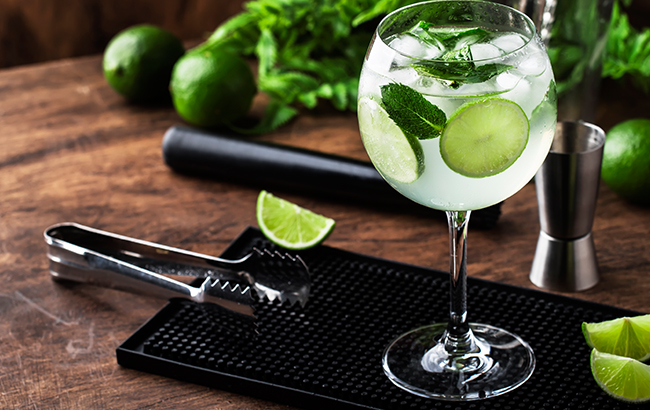 Poachers Light Tonic with Irish Rosemary also passed the Gold‐standard test, impressing the judges with its "lovely herbal notes" that gave a "nice savouriness" to the tonic water. Eight Silver medals were also awarded in this flight. Novae received three Silver medals in this heat, one for its CBD Mediterranean Tonic, which had a "hint of citrus and earthy notes", another for its CBD Indian Tonic, with its "bitter finish"; and a third for its CBD Sicilian Lemon and Elderflower.
Skinny Tonic scooped three Silver medals: "sweet and slightly floral" Skinny Tonic Indian, "big, pronounced with a nice zestiness" Skinny Med Tonic and "boiled raspberry‐flavoured sweets" Skinny Tonic British Raspberry.
"We had a couple of gorgeous flavour pairings, not necessarily classic tonic water styles, but they were very good," noted Gorn. "This was an exciting round with a wide range of entries."
From there, the competition moved on to a flight of Indian tonic waters, which produced the first Master medal of the competition: Thomas Henry Tonic Water.
This expression was described as "zesty and refreshing with a lovely bitterness and effervescence", with "lingering quinine bitterness". "This was just really expressive and the sweetness supports without coming to the foreground and disturbing the balance too much," noted Gorn.
Franklin & Sons Rosemary Tonic Water with Black Olive also secured the top accolade in this flight. The Master medallist delighted with its "very fragrant and aromatic" aromas, leading to a "deliciously herbaceous palate" with its "lovely blend of rosemary and black olive – delicious and savoury".
Five Gold medallists added to the excitement of this flight, including "beautifully round, balanced" Skånska Spritfabriken's Indian Tonic Water; Artonic Indian Tonic with "caramel and fruity elements"; "zesty, classic" Lixir Classic Indian Tonic Water; "classic, slightly sweeter" Hammars Tonic Original; and "herbal and floral" Poachers Classic Tonic with Irish Thyme.
Three Silvers completed the flight: Double Dutch Indian Tonic Water, Quina Fina, and Franklin & Sons Natural Indian Tonic Water. "Classic Indian tonic is bitterness and sweetness balanced by the crispy zestiness of some acidity," said Gorn.
"Effervescence is super important to me, and many of these were fantastic. Sometimes it's better to not be too clever; lovely classic traditional Indian tonics done very well can be great. It doesn't need to be overcomplicated."
EXTREMELY EXPRESSIVE
In the Tonic Water – Other contingent, the Master quality continued. The first of two Master medals in this flight was awarded to Thomas Henry Botanical Tonic. Gorn said it was "extremely expressive" and added: "Nicely composed; it is still a tonic water with a great botanical twist."
Three Cents Aegean Tonic Water also received a Master medal. This tonic water was "very aromatic and herbaceous" with "fresh cucumber and dill". The judges said the expression had "delicious flavour, bitterness and sweetness" and was "very well balanced".
Five Gold medals were also handed out in this flight, including one to Bermondsey Tonic Water with its "woody, pine‐like aroma". Another Gold recipient was "zesty, clean and balanced" Thomas Henry Dry Tonic. Three Silver medals concluded the flight.
"This category provided a space for working with different styles, and offered more freedom to create a point of difference," said Gorn. "The samples showed very nicely that you can create amazing flavours. There was fluctuation in quality compared to a fairly straight category like Indian tonic, but the medal winners in this flight showed some exceptional skills."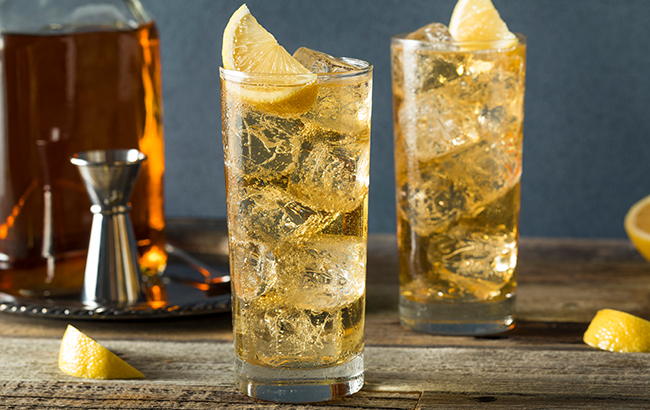 Tackling a smaller flight of Tonic Water – Infused expressions and another Master medal was celebrated: Poachers Wild Tonic with Irish Elderflower. Gorn found this tonic water to be "nice and dry without the big cordial feel to it". The expression had a "lovely elderflower aroma – almost lychee‐ like" and was said to be "prominent, delicious, with great balance".
"Beautifully expressive" Poachers Citrus Tonic with Irish Rosemary received a Gold in this round, with "well‐balanced citrus and subtle rosemary binging a nice herbaceous back note". Gorn said this was "quite an exciting, grown‐up tonic water".
A big selection of flavoured tonic waters were put to the taste test next, producing a whopping nine Gold medals.
The judges were hugely impressed by the quality of entrants in this flight, which included Gold medallists La Gavanina Organic Tonic Water – Yellow Grapefruit, and La Galvanina Organic Tonic Water – Mediterranean. The yellow grapefruit flavour was liked due to the "zesty elements" that "carried the bitterness of the grapefruit nicely". Meanwhile, the Mediterranean expression was "refreshing" with "aromatic flavours" – a "solid Mediterranean tonic water".
Hammars Bryggeri picked up a trio of Gold medals for its Lemongrass and Mint, Elderflower Power and Pink Tonic variants. The Lemongrass and Mint was "herbaceous", with "good freshness" on the palate. Hammars Elderflower Power produced "bright and vibrant" aromas, complemented by a "zesty and fresh" palate – "a fantastic product". Pink Tonic was celebrated for being "crisp and zesty" with some "boiled sweet elements". Six Silver medals were also awarded in this flight.
"It's very similar to flavoured gin," compared Gorn. "You need to have a fairly firm border between flavoured drinks and gin, and it's the same with tonic water. Some were outstanding, but others lacked that classic tonic water style, which was masked by the flavours. The medal winners combined both, producing delicious, balanced flavours, while still being unmistakably tonic water. Some here had nice classic bitterness and sweetness, with a tiny bit of zestiness, complemented by some other flavours – and when that happened it was absolutely gorgeous."
That concluded the tonic water portion of the Masters tasting, and so the competition progressed to Flavoured/Infused Carbonated Mixers. This proved to be a particularly robust flight, with three Master‐worthy products. Dash Soda Water – Lime and Garden Mint received the top award for conjuring "Margarita‐like" qualities. "Beautiful and expressive on the nose, salty and mineral on the palate," according to Gorn.
Master winner Dash Soda Water – Bitter Orange and Grapefruit also impressed, by being "well carbonated, zesty, light" and an all‐round "great flavoured soda". Completing the Master haul in this flight was Thomas Henry Pink Grapefruit, which picked up a Master medal for its "balance" of "bitter grapefruit with sweetness", leading to a "natural flavour" on the finish.
Three Cents was among the eight Gold medallists hailed in this flight, picking up the coveted award for its "beautifully aromatic" Mandarin and Bergamot Soda, and "sophisticated" Cherry Soda.
Franklin & Sons Pineapple Mixer with Almond was another Gold recipient. This was found to be "sweet, but delicious" akin to a "cream soda". Further tasting notes included "pineapple juice and slight marzipan". Two Silver medals were also handed out during the tasting.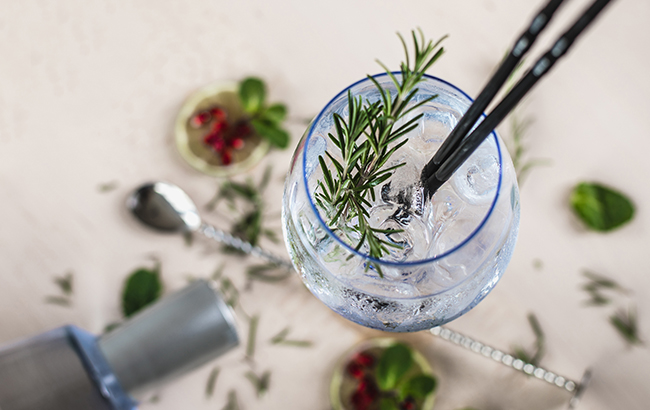 "This flight worked really well from sweet, classic cherry flavours, to modern, slightly infused beautiful sodas," said Gorn. "The two tea flavours were really nicely made. Some of these you wouldn't need to mix with alcohol; they would be fantastic as sophisticated non‐ alcoholic drinks – the mandarin and bergamot was really amazing. If you were looking to mix these with alcohol, you could be very creative with what spirits you mix with these."
Onto Ginger Ale, and three Gold medals were found. Double Dutch Ginger Ale was "quite classic in style" but offered a "light, drier expression, still with enough ginger". Le Tribute Ginger Ale brought a "candied ginger sweetness" and impressed by being "not too overpowering" meaning it would "mix brilliantly".
Thomas Henry Ginger Ale also took home a Gold medal for being "big, sweet and round". Lixir Ginger Ale and Poachers Ginger Ale with Irish Apples were both awarded Silver medals. "Some were quite classic and straight forward, while others verged on ginger beer," noted Gorn. "Overall, there was a nice balance across all the ginger ales we tasted."
IMPRESSIVE AND FIERY
A large flight of Ginger Beer showed there is an enormous number of quality products to be found in this category – particularly among the nine Gold medallists. Thomas Henry Spicy Ginger Beer was one such recipient, described as "impressive and fiery". The ginger beer started with a "caramel‐like sweetness" on the palate, which led to "big, spicy ginger notes".
Three Cents Ginger Beer was another Gold‐worthy winner, impressing with its "old‐fashioned fiery ginger" qualities. La Galvanina's Organic Ginger Beer had a "sweet start, crisp balance and a little kick of heat on the finish", securing itself a Gold award. A Silver medal was also presented to Lixir Ginger Beer.
"Ginger beer can be seen as an old‐fashioned category but we had some beautiful examples here today," noted Gorn. "There didn't seem to be much distinction between ginger beer and 'fiery' ginger beer, as most of these had that nice heat and spiciness you would expect. Like so many other things, it's about balance and complexity. There were many products in here that delivered on both."
In the Cola flight, Gold medallist La Galvanina Organic Ginger Cola impressed the judges with its "classic, cola sweetness", complemented by a "subtle ginger flavour". In the Syrup – Fruit Based flight, Cutters Rum Mixer also proved it has what it takes to sit among the Gold medallists, exciting the judges by being "quite sharp, fruity and nicely balanced".
A double Gold win was secured by Jack Rudy Cocktail Co in the Syrup – Other flight. The firm's Classic Tonic Syrup received a Gold medal for its "popcorn‐ like" aroma and "complexity". Meanwhile, the company's Elderflower Tonic Syrup combined "elderflower sweetness" with a "slight citrus sharpness".
"These could be used for so many things; very nicely made syrups," noted Gorn. Le Tribute Olive Lemonade received a respectable Silver in the Lemonade flight. The judges were intrigued by the "hint of brine and olive savouriness", before the "acidity from the lemon cuts in nicely at the end".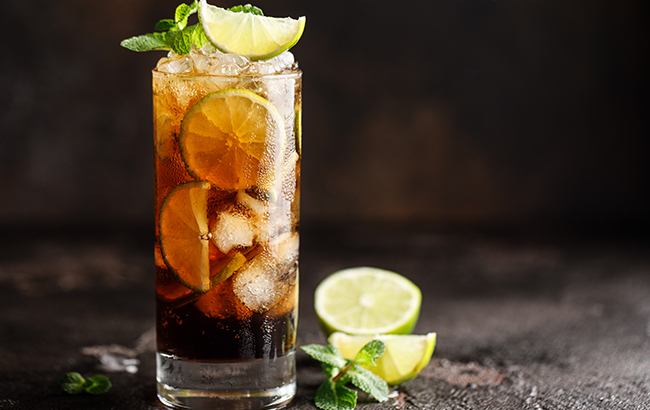 CRISP AND FRESH
In the penultimate round, the judges sampled Bitter Lemon. Two entries were added to the Gold medal tally: La Galvanina Organic Bitter Lemon and Top Note Bitter Lemon. La Galvanina Organic Bitter Lemon was a "solid product", described as "crisp, fresh" with lashings of "citrus and lemon peel" throughout. Top Note Bitter Lemon was enjoyed for being "lighter, with a nice bitterness" and a "sour taste".
"Both were really good Golds," added Gorn. "La Galvanina Organic Bitter Lemon was expressive, big, beautiful, classic bitter lemon. Bloody good – whack in some gin, lovely, or a little limoncello could also be quite good fun. The second felt slightly more home‐brewed, it was very refreshing, easy to drink. Both were good fun."
The final flight, Non‐Carbonated Mixer – Other, produced the final Gold medal of the day: Solo Coffee Concentrate. "Rich and indulgent", with aromas of "dark chocolate, coffee beans" and flavours of "burnt toast and bitter coffee", the judges agreed this would be excellent in cocktails such as an Espresso Martini.
As with any Global Spirits Masters competition, all that was left to do was to determine which product should be crowned the first Tonic & Mixer Taste Master. After sipping and reassessing each Master medallist, the judges agreed the standout product and most deserving of the highest accolade was Poachers Wild Tonic with Irish Elderflower. "I love the flavour, this offers something a little more grown‐up, it's not overly sweet like a cordial, really exceptional," added Gorn.
HIGH STANDARD
The judges agreed the overall standard across tonics and mixers was extremely high, offering a huge assortment of flavours and styles for consumers to discover and enjoy.
"The variety has been very exciting to see," enthused Gorn. "There was a huge range from the light and low‐calorie tonics to really good Indian tonics. The flavoured tonics and mixers were fantastic – you could definitely find your new favourite flavour here.
"I would love to see more bitter lemons come to market, I'm on a personal quest to make bitter lemon more exciting because it's slightly higher in lemon zest content and it can be really good with sweeter, modern gins for instance, and contemporary spirits."
And Gorn added: "It's great to see so many high‐quality products offering so much variety to consumers, to match the variety and standard you can find across spirits categories. There is a very bright future ahead."
Click through to the following page to see all the winners from the first Tonic & Mixer Masters competition. 
Tonic Water – Light/Slimline/Low-Calorie Tonic Water
| | | |
| --- | --- | --- |
| Brand owner | Product name | Medal |
| The Chiltern Mix | Twelve Below Rhubarb and Ginger Tonic Water | Gold |
| The Chiltern Mix | Twelve Below Apple and Garden Mint Tonic Water | Gold |
| The Chiltern Mix | Twelve Below Pear and Cardamom Tonic Water | Gold |
| Poachers Drinks | Poachers Light Tonic with Irish Rosemary | Gold |
| Lixir Drinks | Lixir Refreshingly Light Tonic Water | Gold |
| Double Dutch Drinks | Double Dutch Skinny Tonic Water | Gold |
| The Chiltern Mix | Twelve Below Classic Premium Tonic Water | Silver |
| Skinny Tonic | Skinny Tonic Indian | Silver |
| Hammars Bryggeri | Hammars Tonic Original Zero | Silver |
| Skinny Tonic | Skinny Med Tonic | Silver |
| Novae | CBD Mediterranean Tonic | Silver |
| Novae | CBD Indian Tonic | Silver |
| Novae | CBD Sicilian Lemon and Elderflower | Silver |
| Skinny Tonic | Skinny Tonic British Raspberry | Silver |
Tonic Water – Indian Tonic Water
| | | |
| --- | --- | --- |
| Brand owner | Product name | Medal |
| Thomas Henry | Thomas Henry Tonic Water | Master |
| Franklin & Sons | Franklin & Sons Rosemary Tonic Water with Black Olive | Master |
| Skånska Spritfabriken | Indian Tonic Water | Gold |
| Poachers Drinks | Poachers Classic Tonic with Irish Thyme | Gold |
| Artonic | Artonic Indian Tonic | Gold |
| Lixir Drinks | Lixir Classic Indian Tonic Water | Gold |
| Hammars Bryggeri | Hammars Tonic Original | Gold |
| Double Dutch Drinks | Double Dutch Indian Tonic Water | Silver |
| Quina Fina | Quina Fina | Silver |
| Franklin & Sons | Franklin & Sons Natural Indian Tonic Water | Silver |
Tonic Water – Other
| | | |
| --- | --- | --- |
| Brand owner | Product name | Medal |
| Three Cents | Three Cents Aegean Tonic | Master |
| Thomas Henry | Thomas Henry Botanical Tonic | Master |
| La Galvanina | Organic Tonic Water – Classic | Gold |
| BTW Drinks | Bermondsey Tonic Water | Gold |
| Llanllyr Source | Source Tonic Water | Gold |
| MG Destilerías | Le Tribute Tonic Water | Gold |
| Thomas Henry | Thomas Henry Dry Tonic | Gold |
| La Pavia Beverage | Top Note Indian Tonic Water | Silver |
| Hysope | Hysope Classic Tonic | Silver |
| Three Cents | Three Cents Tonic Water | Silver |
Tonic Water – Infused Tonic Water
| | | |
| --- | --- | --- |
| Brand owner | Product name | Medal |
| Poachers Drinks | Poachers Wild Tonic with Irish Elderflower | Master & Taste Master |
| Poachers Drinks | Poachers Citrus Tonic with Irish Rosemary | Gold |
Tonic Water – Flavoured Tonic Water
| | | |
| --- | --- | --- |
| Brand owner | Product Name | Medal |
| La Galvanina | Organic Tonic Water – Yellow Grapefruit | Gold |
| La Galvanina | Organic Tonic Water – Mediterranean | Gold |
| Lixir Drinks | Lixir Blood Orange and Cinnamon Tonic Water | Gold |
| Lixir Drinks | Lixir Elderflower & Lemon Tonic Water | Gold |
| Lixir Drinks | Lixir Rhubarb & Ginger Tonic Water | Gold |
| Hammars Bryggeri | Hammars Tonic Lemongrass and Mint | Gold |
| Hammars Bryggeri | Hammars Tonic Elderflower Power | Gold |
| Hammars Bryggeri | Hammars Pink Tonic | Gold |
| Skanska Spritfabriken | Tonic Water Saffron | Gold |
| Double Dutch Drinks | Double Dutch Cranberry and Ginger Tonic | Silver |
| Skånska Spritfabriken | Tonic Water Lemongrass and Elderflower | Silver |
| BTW Drinks | Bermondsey Grapefruit Tonic | Silver |
| Thomas Henry | Thomas Henry Cherry Blossom Tonic | Silver |
| Artonic | Artonic Cucumber Tonic | Silver |
| Artonic | Artonic Lemon Lavender Tonic | Silver |
Flavoured/Infused Carbonated Mixer
| | | |
| --- | --- | --- |
| Brand owner | Product name | Medal |
| Dash Soda Water | Lime & Garden Mint | Master |
| Thomas Henry | Thomas Henry Pink Grapefruit | Master |
| Dash Soda Water | Bitter Orange and Grapefruit | Master |
| Dash Soda Water | Rhubarb and Fiery Ginger | Gold |
| Three Cents | Mandarin and Bergamot Soda | Gold |
| Three Cents | Cherry Soda | Gold |
| Two Keys | Green Tea | Gold |
| Two Keys | Black Tea | Gold |
| Two Keys | Lemon | Gold |
| Two Keys | Pink Grapefruit | Gold |
| Franklin & Sons | Franklin & Sons Pineapple Mixer with Almond | Gold |
| Artonic | Artonic Lemongrass Soda | Silver |
| Three Cents | Pink Grapefruit Soda | Silver |
Ginger Ale
| | | |
| --- | --- | --- |
| Brand owner | Product name | Medal |
| Double Dutch Drinks | Double Dutch Ginger Ale | Gold |
| MG Destilerías | Le Tribute Ginger Ale | Gold |
| Thomas Henry | Thomas Henry Ginger Ale | Gold |
| Lixir Drinks | Lixir Ginger Ale | Silver |
| Poachers Drinks | Poachers Ginger Ale with Irish Apples | Silver |
Ginger Beer
| | | |
| --- | --- | --- |
| Brand owner | Product name | Medal |
| La Galvanina | Organic Ginger Beer | Gold |
| Hysope | Hysope Ginger Beer | Gold |
| MG Destilerías | Le Tribute Ginger Beer | Gold |
| Thomas Henry | Thomas Henry Spicy Ginger Beer | Gold |
| La Pavia Beverage | Top Note Ginger Beer | Gold |
| Three Cents | Three Cents Ginger Beer | Gold |
| Poachers Drinks | Poachers Ginger Beer with Irish Chilli | Gold |
| Llanllyr Source | Source Ginger Beer | Gold |
| Llanllyr Source | Source Fiery Ginger Beer | Gold |
| Lixir Drinks | Lixir Ginger Beer | Silver |
Cola
| | | |
| --- | --- | --- |
| Brand owner | Product name | Medal |
| La Galvanina | Organic Ginger Cola | Gold |
Syrup – Fruit Based
| | | |
| --- | --- | --- |
| Brand owner | Product name | Medal |
| Open Market Brands UK | Cutters Rum Mixer | Gold |
Syrup – Other
| | | |
| --- | --- | --- |
| Brand owner | Product name | Medal |
| Jack Rudy Cocktail Co | Jack Rudy Cocktail Co Classic Tonic Syrup | Gold |
| Jack Rudy Cocktail Co | Jack Rudy Cocktail Co Elderflower Tonic | Gold |
Lemonade
| | | |
| --- | --- | --- |
| Brand owner | Product name | Medal |
| MG Destilerías | Le Tribute Olive Lemonade | Silver |
Bitter Lemon
| | | |
| --- | --- | --- |
| Brand owner | Product name | Medal |
| La Galvanina | Organic Bitter Lemon | Gold |
| La Pavia Beverage | Top Note Bitter Lemon | Gold |
Non-Carbonated Mixer – Other
| | | |
| --- | --- | --- |
| Brand owner | Product name | Medal |
| Solo Coffee | Solo Coffee Concentrate | Gold |