The DB & SB Spring Blind Tasting 2021 results
As the weather warms up in the northern hemisphere, we, along with our sister title the drinks business, blind tasted a selection of the best expressions that will be on offer this spring to see which will quench drinkers' thirsts.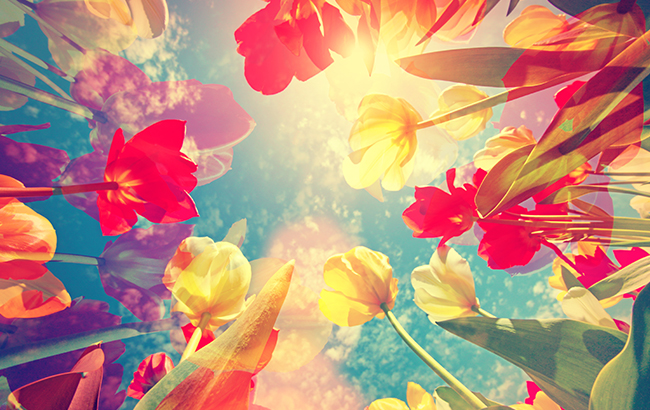 For many of us north of the equator, spring is in the air. Trees are blossoming, morning frost is but a recent memory, and the sun's beams linger a little longer with each day. Much like the change of seasons, tastes also evolve. While the colder months might inspire imbibers to opt for warming tipples, such as Hot Toddies or spiced‐rum cocktails, spring and summer create occasions for lighter, longer beverages.
To determine the array of products on the market this spring, The Global Spirits Masters hosted the inaugural the drinks business and The Spirits Business Spring Blind Tasting. Lockdown rules meant the judging took place remotely from the safety of the judges' London homes, with entries packed and shipped anonymously by Wine Sorted.
HUGELY IMPRESSED
Joining me, Melita Kiely, editor of The Spirits Business and chair of the tasting, over Zoom was Ivan Dixon, independent spirits consultant. Our first task was to take stock of the vodka offerings on the market – which we were both hugely impressed by. The flight produced a strong number of Golds – five to be exact – boosted by two Silver medallists.
Among the Gold winners was Božkov Republica Vodka, with its "clean nose" and "some sweetness" on the palate. Royal Mash Vodka Vintage 2020 also secured a Gold with its "slight floral aroma, nice texture and creamy palate".
"Balanced and flavoursome" Nero Premium Vodka, "classic" Nykur Premium Organic Vodka and "bright, fresh" Zesty Citrus Vodka were also deemed worthy of the Gold award.
Dixon said: "It's a micro‐snapshot of the vodka market but I thought they were all very well made. Stylistically, they were quite similar with the exception of Zesty Citrus Vodka, but all were hard to fault."
The next flight produced a varied range of products from arguably one of the most competitive spirits categories: Gin. Two products stood out in this flight, and were awarded the top accolade: Jim and Tonic's Mercato, and Cotswolds Distilling Company's Cotswolds Dry Gin.
Mercato was found to have "some cardamom on the nose, savoury spices on the palate" and a "long flavour". Cotswolds Dry Gin was "inviting", with its "bright zesty nose", leading to "an oily texture, juniper, citrus and a hint of cucumber".
There was no shortage of Gold medals in this flight either. Picking up one of five Golds awarded in this heat was González Byass' The London Sherry Cask gin, which delivered "sweet Sherry flavours" on the palate, "some fruitiness, and a touch of peppery spice".
Cygnet Hand Crafted Welsh Dry Gin also received a Gold, and "would make an interesting Martini", we thought. Gold‐standard Inshriach 43% Original Speyside Dry Gin also impressed with its mix of "juniper, coriander and a hint of spice", as did Gold medallist Stranger and Sons Gin, which was described as "bold and delicious".
Completing the Gold streak was Young Tom Gin, with "some liquorice and a minty, eucalyptus freshness". Seven Silvers completed the Gin flight.
"It's such a subjective, contentious category and area at the moment as to what constitutes a gin," noted Dixon.
"For me, the standout products were where I could discern the juniper, and the products that came together and weren't overworked with too much going on, that had balance and integration as opposed to elements that jarred. They were the ones I would taste and re‐order, and I could imagine working really well in a gin and tonic.
"This was a contemporary group of products; there weren't that many that were London Dry in style, but the ones that worked were the ones that were still 'ginny'. You pick it up and you wouldn't mistake it for another category. To have a point of different, but to keep it gin, takes a lot of work and skill."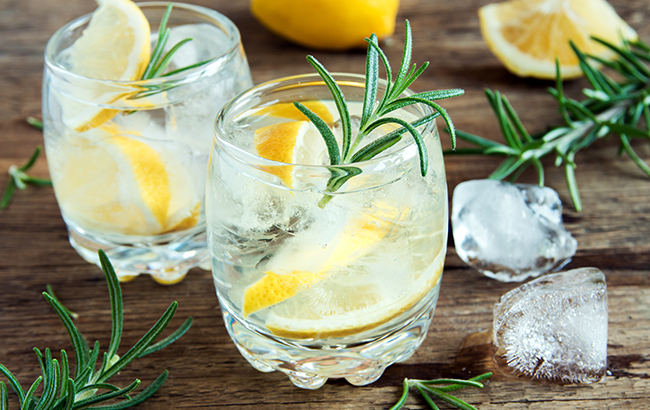 From white spirits, we moved on to brown, starting with single malt Scotch. A Gold medal was awarded to Nc'nean Organic Single Malt Scotch, praised for its "caramel, woody" aroma, which led to "some dates, a hint of dark chocolate and sweet baking spices" on the palate. The expression was said to be "a great sipping whisky", enhanced by "a nice dryness" on the finish.
NICE TEXTURE
On the Irish side of single malt whiskeys, Hyde No.9 Iberian Cask also proved its worth. The Gold winner delivered some "vanilla" on the nose and a "nuttiness" on the palate, rounded off with a "nice texture, slight dryness" on the finish.
In the American Whiskey – Rye contingent, another Master medallist was unearthed. Sagamore Double Oak was celebrated for being a "really tasty whiskey". Tasting notes included "sweet maple syrup, mahogany woodiness, dryness and spice from the higher ABV" and "tarte Tatin on the nose".
Roundstone Rye Distiller's Edition 92 Proof received a Gold in this flight, enjoyed for its "luxurious texture" and "slight resinous quality on the palate". Roundstone Rye Cask Proof also secured a Gold medal with its "great balance". Roundstone Rye 80 Proof was awarded a Silver medal.
"You can see why it's such a popular category at the moment," said Dixon. "It offers something unique. There's lots of buzz around rye, and lots of producers are experimenting with it."
The World Whisky flight produced another strong set of entries, two of which took home the top accolade – both for products from the Cotswolds Distilling Company. Master‐worthy Cotswolds Sherry Cask single malt had a "deliciously indulgent aroma" with "sticky toffee, medjool dates" and a "nice spice and dryness from the wood".
Master winner Cotswolds Founder's Choice single malt whisky impressed with its "rich Sherry spice" nose, and "hint of orange peel, oak influence and spicy, dry" qualities on the palate. Two Golds went to "malty, rich" Cotswolds Single Malt Whisky and "smoky, balanced" Cotswolds Peated Cask Single Malt Whisky. There were three Silver medallists.
Progressing to rum, and a Master was soon found in the White Rum flight. Ten to One's Caribbean White Rum scooped the top award for its notes of "new‐make spirit, pear drops" on the nose and "fruity palate". The judges said this would "be great for cocktails".
"This is how I really like my white rum, super expressive, complex, a bit of heat going on, estery tropicality – I can just imagine having so much fun mixing with this. A fantastic white rum," Dixon added.
Beach Bum Rum Silver secured a Silver medal in this flight, with "creamy vanilla and a hint of lime" on the palate. "A nice Daiquiri rum," the judges noted. Ripping Yarns Distillery collected a Gold medal in the following flight, Gold Rum.
The producer's Golden Spiced Rum had aromas of "orange zest" leading to some "cinnamon spice, gingerbread" and overall "good balance of sweet and spice". Beach Bum Rum Gold picked up a Silver medal for being "very coconut‐forward" on the palate.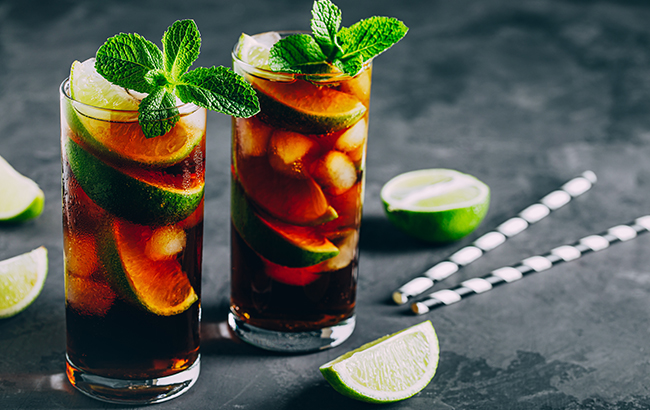 In the Dark Rum flight, there were three Gold‐standard spirits. El Ron Prohibido 15 Years Old Gran Reserva was one of the Gold recipients, enjoyed for having "lots of vanilla on the nose" with a "hint of coffee on the finish". Ten to One's Caribbean Dark Rum also secured a Gold medal for being "well balanced" and "fruity, lots of raisins".
Azuero 15 Years Old Single Estate Rum also received a Gold award. The rum was described as "quite rich and dry on the palate" with "lots of dark red fruits, prunes, burnt sugar and good alcohol integration".
PEPPERY PALATE
From rum, the competition tackled agave‐ based spirits, beginning with Tequila – Blanco. Fraternity Spirits took home a Silver medal for Corralejo Blanco Tequila, which had a "peppery palate" balanced with a "little icing sugar sweetness".
In the Tequila – Reposado Flight, Conecuh Brands was awarded a Silver medal for Próspero Tequila Reposado. Tasting notes included aromas of "poached pears" leading to "a nice bit of agave spice" on the palate.
In the next age bracket – Tequila Añejo – Fraternity Spirits collected two more Silver medals. The first went to Tequila Añejo 99,000 Horas, with "fresh agave aromas", a "hint of lime juice and a touch of vanilla".Corralejo Añejo Tequila was awarded Silver for its "nice complexity and flavour".
Meanwhile, in the Tequila – Extra Añejo round, Corralejo 1821 secured Silver for its "caramel sweetness on the nose" and "slight dryness from the wood, and touch of smoke" on the palate.
After assessing Tequila it was time to tackle more niche spirits in the Speciality Spirits flight. Two Gold winners were uncovered in this flight, including Äppelglöd, which had an aroma of "pressed apple juice and some brioche".
The judges agreed it was refreshing to see a "fresh apple product" rather than confected flavours akin to Apple Sourz. Devil's Botany London Absinthe also took Gold for its "minty nose, aniseed, liquorice, classic aroma" and "very strong liquorice" on the palate with a "minty coolness".
FRESH GINGER
In the Liqueurs round, three Silver medallists were enjoyed. Fraternity Spirits secured the coveted award for its Horus liqueur, which had a "hot‐chocolate powder" aroma, "creamy palate and nice chocolatey sweetness". Nalewka Wawelska had notes of "stoned fruits, juicy apricot and peach", while Perfect for the Spirited brought some heat with "fresh ginger on the nose and palate".
The burgeoning ready‐to‐drink category proved why there is much to be excited about, as the judges took on a flight of Pre‐Mixed offerings. Nio Cocktails scooped the top Master accolade in this flight for its pre‐ mixed "bar‐quality" Negroni. The cocktail had "orange peel on the nose, cloves and nice bitterness on the palate" as you'd expect from the popular classic.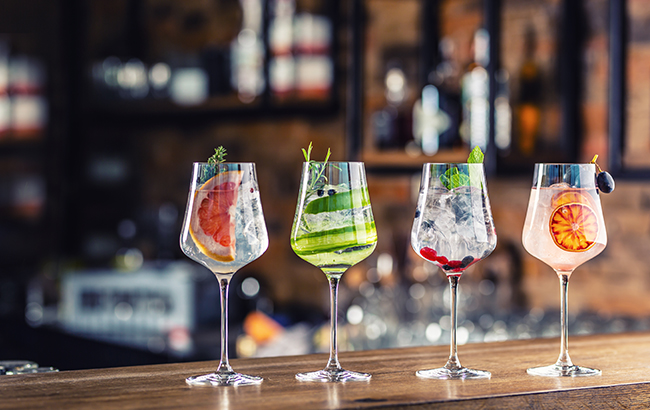 Ace + Freak also secured a Gold medal for its Ginger and Lemongrass Mule, described as a "great RTD" with flavours that "complemented each other well". The flight came to a close with eight Silver medals.
"Some producers were still using a little too much sugar and the balance wasn't quite there," admitted Dixon. However, he added: "It's a really interesting category though, and the floodgates are open for innovation and experimentation for the weird and wonderful – some of which work. As a general rule, there's something out there for everyone, the quality has improved vastly compared to a few years ago."
In the No‐Alcohol Pre‐Mixed flight, Lyre's Spirit Company collected two Gold medals, one for its Amalfi Spritz, which was akin to a "no‐ABV replica of Aperol Spritz", and a second for Lyre's Classico, which had a "wine‐like aroma" and "was nicely carbonated".
One of three Silver medals was awarded to "berry‐flavoured, sophisticated" Svami Non‐Alcoholic Pink Gin & Tonic, and a second was handed to Skånska Spritfabriken's Non‐Alcoholic Gin & Tonic Rosé, which boasted a "nice quinine bitterness". Lyre's G&T which had a "lemon aroma", also secured a Silver medal.
In the final flight of the day – Low and No‐ Alcohol – there was standout entrant: Amaretti from Lyre's Spirit Company. The judges found aromas of "nutty, Bakewell tart" and "lots of almonds and marzipan" on the palate. "A fantastic replica," the judges enthused.
Of the seven Gold medals awarded in this flight, the judges were particularly taken aback by Lyre's Coffee Originale.
"It was a rich and deep expressive representation of coffee, not too sweet, authentic in profile and clearly geared towards bartenders to be able to make low/no‐alcohol Espresso Martinis," commented Dixon. "From a flavour perspective, it was better than some of the normal proof coffee liqueurs I've tasted. Clean, vibrant, fresh and not too sweet." There were also seven Silver medals to complete the tasting.
"The no‐alcohol flight has been one of the most impressive over the course of this tasting," noted Dixon. "There are some real emerging brands that focus solely on low/no and do a really good job of it.
"These particular products were outstanding, and they've managed to replicate the flavours to almost perfection of what the spirits or vermouths that they're trying to replicate offer. It's a benchmark, and shows low/no can be exciting, flavoursome and balanced. It was pretty awesome."
Click through to the following page to see all the medallists from The DB & SB Spring Blind Tasting 2021. 
Vodka
| | | |
| --- | --- | --- |
| Brand owner | Product name | Medal |
| Stock Spirits Group | Božkov Republica Vodka | Gold |
| Royal Mash | Royal Mash Vodka Vintage 2020 | Gold |
| Nero Drinks Company | Nero Premium Vodka | Gold |
| Nykur Spirits | Nykur Premium Organic Vodka | Gold |
| Lough Ree Distillery | Zesty Citrus Vodka | Gold |
| Tovaritch | Tovaritch! | Silver |
| Monk Isidore Spirits | Monk Isidore Vodka | Silver |
Gin
| | | |
| --- | --- | --- |
| Brand owner | Product name | Medal |
| Jim and Tonic | Mercato | Master |
| Cotswold Distilling Company | Cotswolds Dry Gin | Master |
| Gonzalez Byass | The London Sherry Cask | Gold |
| Cygnet Spirits | Cygnet Hand Crafted Welsh Dry Gin | Gold |
| Inshriach Distilling | Inshriach 43% Original Speyside Dry Gin | Gold |
| Third Eye Distillery | Stranger & Sons Gin | Gold |
| Eccentric Spirit Co | Young Tom Gin | Gold |
| Eccentric Spirit Co | Limbeck | Silver |
| In the Welsh Wind Distillery | In the Welsh Wind Signature Style | Silver |
| Cygnet Spirits | Cygnet Hand Crafted Welsh Pinc Gin | Silver |
| Highclere Castle Spirits | Highclere Castle Gin | Silver |
| Maennerhobby Brennerei | Foersters Heide Gin | Silver |
| Gonzalez Byass | The London Nº 1 | Silver |
| Snowdonia Spirit Co | Bara Brith Gin | Silver |
Scotch Whisky – Single Malt
| | | |
| --- | --- | --- |
| Brand owner | Product name | Medal |
| Nc'nean Distillery | Nc'nean Organic Single Malt Scotch Whisky | Gold |
Irish Whiskey – Single Malt
| | | |
| --- | --- | --- |
| Brand owner | Product name | Medal |
| Hyde Irish Whiskey | Hyde No. 9 Iberian Cask | Gold |
American Whiskey – Rye
| | | |
| --- | --- | --- |
| Brand owner | Product name | Medal |
| Sagamore Whiskey | Sagamore Double Oak | Master |
| Catoctin Creek | Roundstone Rye Distiller's Edition 92 Proof | Gold |
| Catoctin Creek | Roundstone Rye Cask Proof | Gold |
| Catoctin Creek | Roundstone Rye 80 Proof | Silver |
World Whisky
| | | |
| --- | --- | --- |
| Brand owner | Product name | Medal |
| Cotswold Distilling Company | Cotswolds Sherry Cask Single Malt Whisky | Master |
| Cotswold Distilling Company | Cotswolds Founder's Choice Single Malt Whisky | Master |
| Cotswold Distilling Company | Cotswolds Single Malt Whisky | Gold |
| Cotswold Distilling Company | Cotswolds Peated Cask Single Malt Whisky | Gold |
| González Byass | Nomad | Silver |
| Fraternity Spirits | Nobushi Single Grain Japanese Whisky | Silver |
| Fraternity Spirits | Nobushi Japanese Whisky | Silver |
White Rum
| | | |
| --- | --- | --- |
| Brand owner | Product name | Medal |
| Ten to One | Caribbean White Rum | Master |
| Beach Bum Beverages | Beach Bum Rum Silver | Silver |
Gold Rum
| | | |
| --- | --- | --- |
| Brand owner | Product name | Medal |
| Ripping Yarns Distillery | Golden Spiced Rum | Gold |
| Beach Bum Beverages | Beach Bum Rum Gold | Silver |
Dark Rum
| | | |
| --- | --- | --- |
| Brand owner | Product name | Medal |
| Fraternity Spirits | El Ron Prohibido 15 (Gran Reserva) | Gold |
| Ten to One | Caribbean Dark Rum | Gold |
| Symposion | Azuero 15 Years Old Single Estate Rum | Gold |
| Stock Spirits Group | Bozkov Republica Espresso | Silver |
| Fraternity Spirits | El Ron Prohibido 12 (Reserva) | Silver |
Tequila – Blanco
| | | |
| --- | --- | --- |
| Brand owner | Product name | Medal |
| Fraternity Spirits | Corralejo Blanco Tequila | Silver |
Tequila – Reposado
| | | |
| --- | --- | --- |
| Brand owner | Product name | Medal |
| Conecuh Brands | Próspero Tequila Reposado | Silver |
Tequila – Añejo
| | | |
| --- | --- | --- |
| Brand owner | Product name | Medal |
| Fraternity Spirits | Tequila Añejo 99,000 Horas | Silver |
| Fraternity Spirits | Corralejo Añejo Tequila | Silver |
Tequila – Extra Añejo
| | | |
| --- | --- | --- |
| Brand owner | Product name | Medal |
| Fraternity Spirits | Corralejo 1821 | Silver |
Speciality Spirits
| | | |
| --- | --- | --- |
| Brand owner | Product name | Medal |
| Skånska Spritfabriken | Äppelglöd | Gold |
| Devil's Botany | Devil's Botany London Absinthe | Gold |
Liqueurs
| | | |
| --- | --- | --- |
| Brand owner | Product name | Medal |
| Fraternity Spirits | Horus | Silver |
| Poltrep | Nalewka Wawelska | Silver |
| Spry Craft Shots | Perfect for the Spirited | Silver |
Pre-Mixed
| | | |
| --- | --- | --- |
| Brand owner | Product name | Medal |
| Nio Cocktails UK | Negroni | Master |
| Ace + Freak | Ginger and Lemongrass Mule | Gold |
| Ace + Freak | Mint and Elderflower Spritz | Silver |
| Loon Water | Two Brooks Passion Star | Silver |
| Tappd Cocktails | Pornstar Martini | Silver |
| Accolade Wines Europe | Echo Falls Rosé Wine and Gin Fusion | Silver |
| Nio Cocktails UK | Cosmopolitan | Silver |
| Ace + Freak | Watermelon and Cucumber Sangria | Silver |
| Berczy | Passionfruit & Turmeric | Silver |
| Berczy | Peach & Raspberry | Silver |
No-Alcohol – Pre-Mixed
| | | |
| --- | --- | --- |
| Brand owner | Product name | Medal |
| Lyre's Spirit Company | Amalfi Spritz | Gold |
| Lyre's Spirit Company | Classico | Gold |
| Lyre's Spirit Company | G&T | Silver |
| Svami/Foxtrot Beverages | Svami Non‐Alcoholic Pink Gin & Tonic | Silver |
| Skånska Spritfabriken | Non‐Alcohol Gin & Tonic Rosé | Silver |
Low and No-Alcohol
| | | |
| --- | --- | --- |
| Brand owner | Product name | Medal |
| Lyre's Spirit Company | Amaretti | Master |
| Good Harbour Trading | Portobello Road Temperance Spirit | Gold |
| Oto CBD | CBD Bitters | Gold |
| Lyre's Spirit Company | Italian Orange | Gold |
| Lyre's Spirit Company | American Malt | Gold |
| Lyre's Spirit Company | Spiced Cane Spirit | Gold |
| Lyre's Spirit Company | Coffee Originale | Gold |
| Lyre's Spirit Company | Dark Cane Spirit | Gold |
| Lyre's Spirit Company | Aperitif Rosso | Silver |
| Lyre's Spirit Company | Italian Spritz | Silver |
| Lyre's Spirit Company | White Cane Spirit | Silver |
| Lyre's Spirit Company | Orange Sec | Silver |
| Lyre's Spirit Company | Aperitif Dry | Silver |
| Lyre's Spirit Company | Dry London Spirit | Silver |
| Nolow Spirit Free | Nolow | Silver |