Buffalo Trace releases baijiu-style spirit
Kentucky-based Buffalo Trace Distillery has added a baijiu-style spirit aged in American oak casks to its Experimental Collection.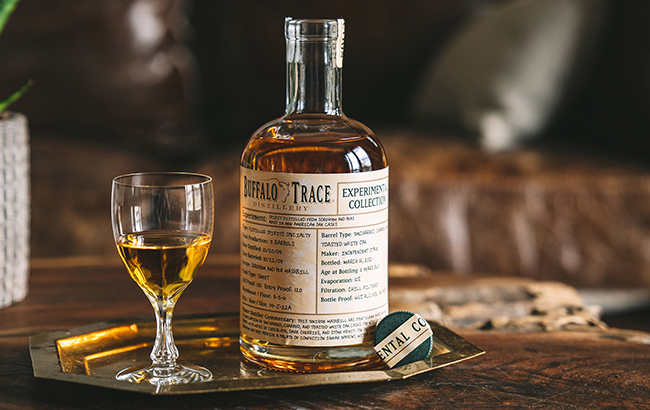 The new bottling is the 24th experimental release from the Sazerac-owned distillery, which unveiled its first experimental offering in 2006.
Buffalo Trace chose to make the expression due to baijiu's rise in popularity and its 'intriguing' flavour profile.
The baijiu-style spirit is made using the traditional baijiu ingredients of sorghum and peas.
The liquid was aged for 11 years in three separate casks, uncharred, charred and toasted white oak, and bottled at 45% ABV.
The expression offers a 'rich and savoury' nose with notes of chocolate, dark cherries and stone fruit. The addition of sorghum and peas provides the spirit with confection sugar on the palate, followed by a sweet toffee finish.
Buffalo Trace noted the similarity between baijiu and Bourbon as they are both agricultural products made from fermented grains.
Experimental Collection Baijiu will be available from late April or early May. Buffalo Trace said there were an 'extremely limited' number of bottles available.
The expression is priced at RRP US$46.99 per 375ml bottle.