Black Bowmore collection heads for auction
By Nicola Carruthers
Sotheby's will offer a complete collection of Black Bowmore whiskies at an auction in Hong Kong next week, featuring bottles released between 1993 and 2016.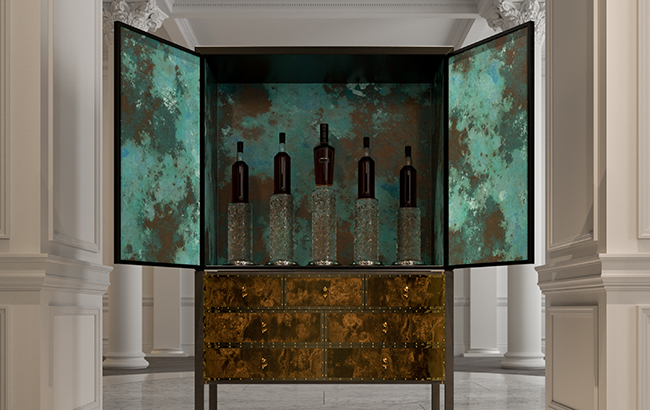 Sotheby's Hong Kong will sell the Black Bowmore Archive Cabinet at its Wine & Spirit Spring Sale Series on 16-18 April.
The Black Bowmore Archive Cabinet comprises 29-year-old, 30-year-old, 31-year-old, 42-year-old and 50-year-old whiskies.
The collection is expected to sell for US$500,000 (HK$4,000,000/£400,000). Proceeds raised from the sale will go to community-based charity the Islay Development Initiative (IDI).
The range was created to help support young people living in the town of Bowmore in Islay as part of the Bowmore Legacy project. The initiative will see funds donated to support employability, training and housing needs of young people.
The project aims to 'future proof' the distilling industry in Islay.
David Turner, Bowmore distillery manager, said: "Black Bowmore truly defines the spirit of our distillery, but more than that, the spirit of Islay.
"The journey of this exceptional whisky and the evolution of the distillery as inextricably linked in the past, today and long into the future and this remarkable Archive Cabinet truly brings this heritage to life in a totally unique way.
"What makes it even more special is the launch of Bowmore Legacy which will support and protect future generations and can now be realised with the proceeds raised through this auction."
First distilled in 1964, Black Bowmore was filled into oak casks previously used for maturing sweet oloroso Sherry and moved to the distillery's No. 1 vaults.
Black Bowmore was initially released in 1993 as a 29-year-old, followed by the release of a 30-year-old and 31-year-old over the next two years. It was also part of a trilogy in 2007, while a 50-year-old bottling was unveiled in 2016 as the final cask.