What's on this weekend
Seagram's Escapes Empowerment Tour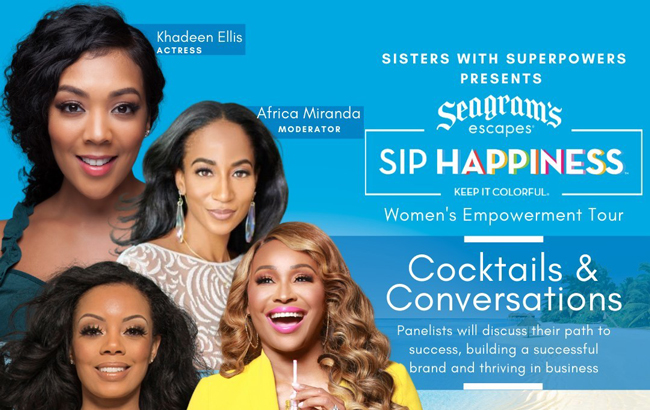 Seagram's Escapes has prepared a series of virtual panels as part of its Empowerment Tour, which will kick off today (26 March).
The series, which aims to highlight women who have found success in their respective fields, will launch at 7pm ET. Moderated by Africa Miranda, the event will feature appearances from Cynthia Bailey, Seagram's Escapes brand ambassador; Khadeen Ellis, actress and influencer; and Monique Rodriguez, CEO of Mielle Organics.
Future seminars are planned for 24 April, 29 May and 26 June. For more information or to register, visit peaceandpurpose.co.
The Roof reopens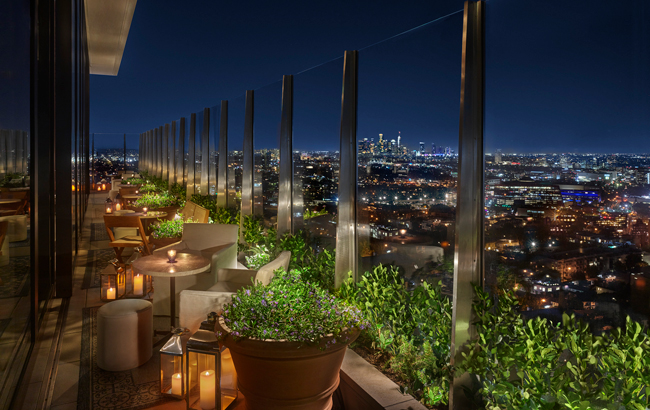 Sky-high bar The Roof at The West Hollywood Edition hotel in the US has reopened.
The Roof has reopened with a refreshed drinks programme, which includes Latin and tropical-inspired serves. Cocktails on offer include the Diablo, which combines Volcan Blanco Tequila, pomegranate, habanero shrub and Cointreau, and the LA Confidential, made with white rum, lime, strawberry and absinthe.
Now offering drinks and dinner, the hotel bar has opened in line with local, state and CDC guidelines. As such, seating capacity is limited and reservations are required.
Southside Bars cocktail classes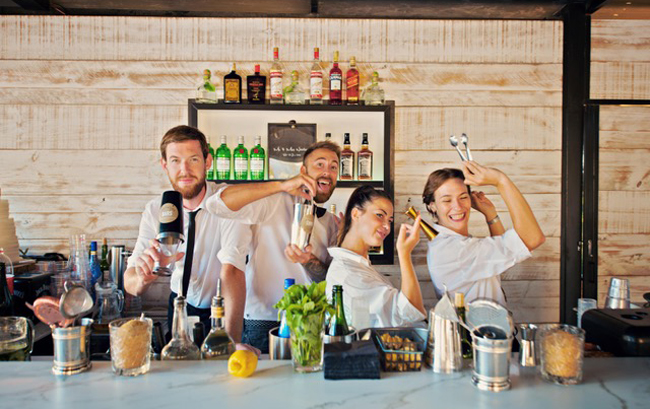 Ibiza-based mobile bar operator Southside Bars has launched a series of public cocktail-making masterclasses.
Kicking off with a Saturday Night Cocktail Class tomorrow (27 March), the series of workshops will teach participants how to turn basic ingredients into carefully crafted drinks. During the one-hour class, guests will learn to create three cocktails, including the Raspberry Cosmopolitan, French Martini and Cucumber Moscow Mule.
Tickets for the series of workshops are priced from £15 (US$21) per screen.
Holi Festival cocktails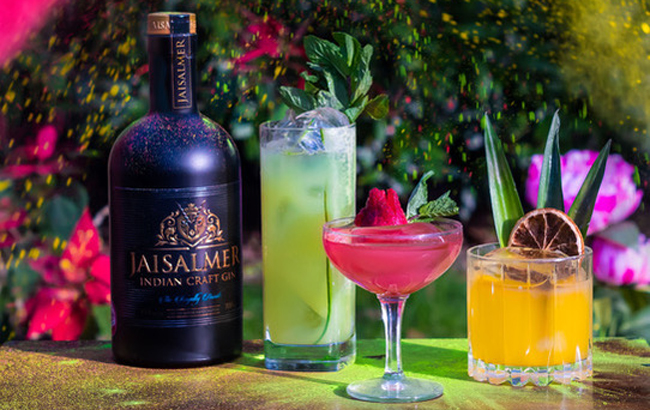 To celebrate the Holi Festival, also known as the Festival of Colour, Jaisalmer Gin has created three colourful cocktails to make at home. 
Running between 28 and 29 March, the Holi Festival traditionally sees Hindu families gather around a bonfire and celebrate the triumph of good over evil. Celebrations also include throwing multicoloured perfumed powders, called gulal, at friends and family. 
Inspired by this rainbow of colours, Jaisalmer has created cocktails including the Jaisalmer Festival of Love, made with pink pepper-infused Jaisalmer Indian, Lillet Blanc, Aperol, apple juice, strawberry and Prosecco; and the Jaisalmer Golden Sunset, which combines Jaisalmer Indian Craft Gin, pineapple juice, lime juice, sugar syrup and turmeric.
Cocktail Party Pouches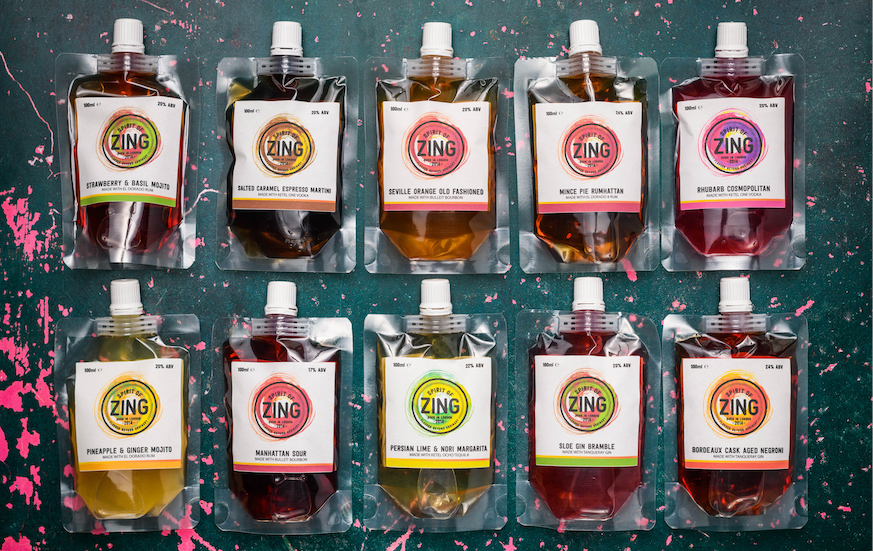 Bottled cocktail specialist World of Zing has created a new range of cocktail pouches, now available for home delivery.
The range of seven cocktail pouches was crafted with summer outdoor drinking in mind, and includes cocktails such as the Passionfruit Margarita, Pornstar Martini, Rhubarb Cosmo and Salted Caramel Espresso Martini.
The pouches are available to order from the World of Zing website, priced from £10 (US$14).
Happy Half Hour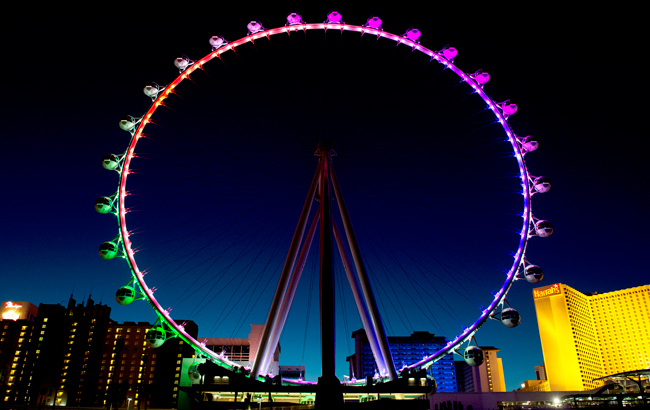 The High Roller Observation Wheel in Las Vegas will relaunch its Happy Half Hour cocktail experience on Monday (29 March).
Through the experience, guests will board a Happy Half Hour cabin on the observation wheel, which will feature an open bar and a bartender for a full 30-minute rotation of the wheel. During their time in the cabin, drinkers will be able to enjoy cocktails while taking in 360-degree views of the Las Vegas strip.
Happy Half Hour cabins can accommodate up to 10 guests and tickets for the experience are priced at US$60 per person.
Sherlock's Cocktail Experience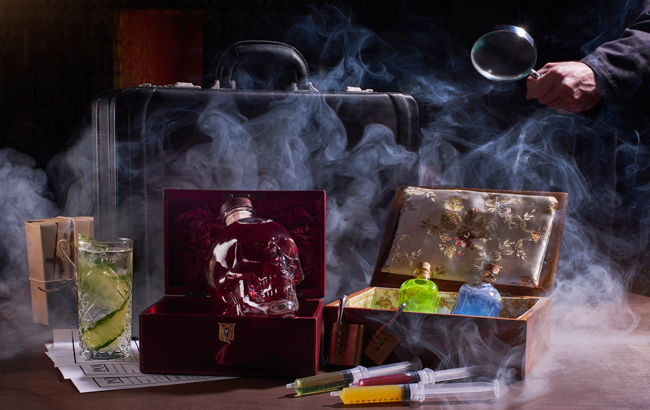 Immersive experience Sherlock: The Official Live Game has created an at-home cocktail experience inspired by the Sherlock television series.
The Mind Palace cocktail experience invites at-home drinkers to solve clues and mysteries to unlock the instructions to create cocktails at home.
The experience includes a glass of Prosecco to start, plus three cocktails per person to enjoy at home. Packages can be booked for a minimum of two people online, priced from £35 (US$48).
Italian Aperitivo Moment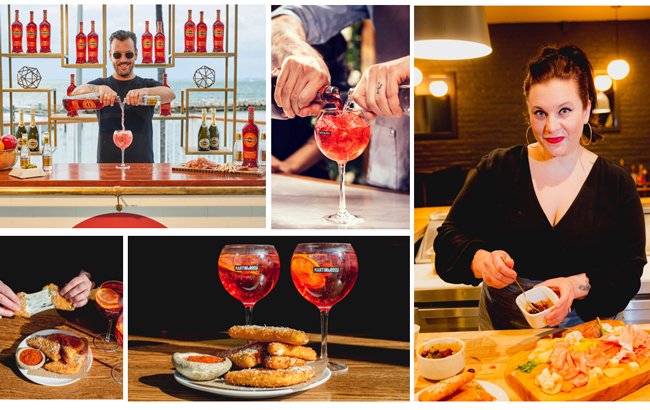 The owner and head chef of Boston Italian hotspot Fox & The Knife, Karen Akunowicz, will host a virtual cocktail and cookery masterclass on Tuesday (30 March).
Running from 5pm ET, the session will see Akunowicz partner with Martini & Rossi Fiero and mixologist Fabio Raffaelli to teach attendees how to make an authentic Italian dish paired with the signature Martini & Rossi Fiero and Tonic.
Taking place on Zoom, the class is free to attend. For more information, to register or to find all the ingredients needed for the class, visit karenakunowicz.com.
Laphroaig Live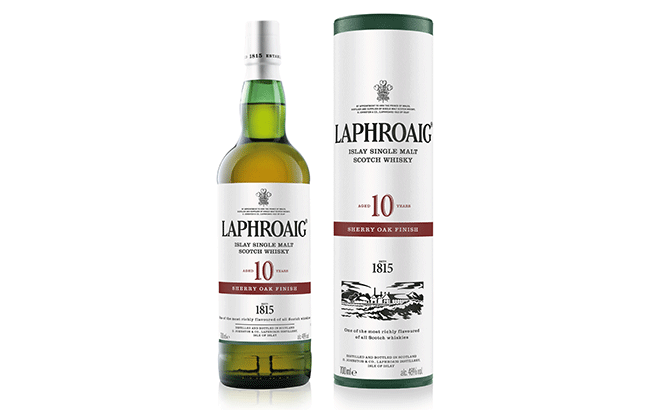 Islay Scotch whisky brand Laphroaig will host its first online tasting of the year on Tuesday (30 March).
The latest Laphroaig Live event will feature a tasting of Laphroaig whiskies, including the newly-launched Laphroaig 10 Years Old Sherry Oak, which was finished in oloroso Sherry casks and is now part of the brand's core range.
The online session will run from 6:15 BST on Tuesday 30 March. For more information and to register, visit laphroaiglivespring2021.splashthat.com.
The Water of Life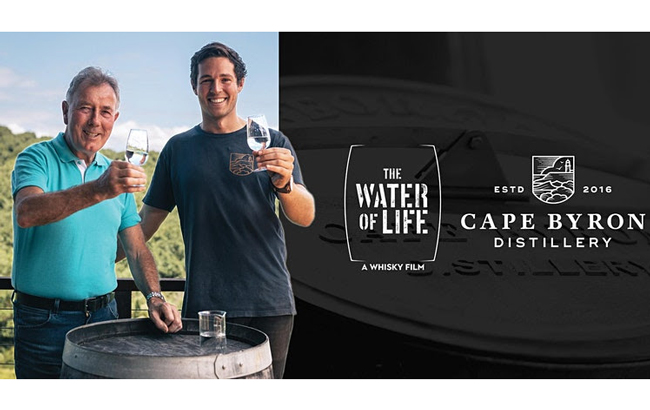 On 1 April, Australia's Cape Byron Distillery will host a premiere of The Water of Life – A Whisky Film.
The distillery will host a live screening of the new film, followed by a live Q&A with master distiller Jim McEwan, next generation distiller Eddie Brook and film director Greg Swartz. The Water of Life is a documentary that focuses on the craftsmen, chemists and 'renegades' at the heart of the whisky industry.
For tickets, tasting kits and further information about the event, visit capebyrondistillery.com.