What's on this weekend
Passing the Metaxa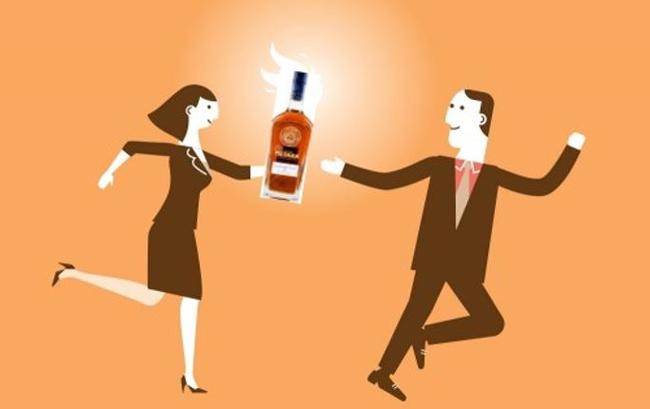 Greek spirits maker Metaxa has launched a fundraising campaign to support the hospitality sector.
Metaxa has partnered with The Drinks Trust to launch the Passing the Metaxa campaign, which encourages drinkers to share videos on social media of moments that help them maintain their mental and physical wellbeing. For each video shared, Metaxa will donate £10 (US$14), up to the value of £12,000 (US$16,700), to The Drinks Trust.
To get involved in the campaign, share your video on Instagram with the hashtag #PassingTheMetaxa and tag @metaxa.official.
Cocktail Porter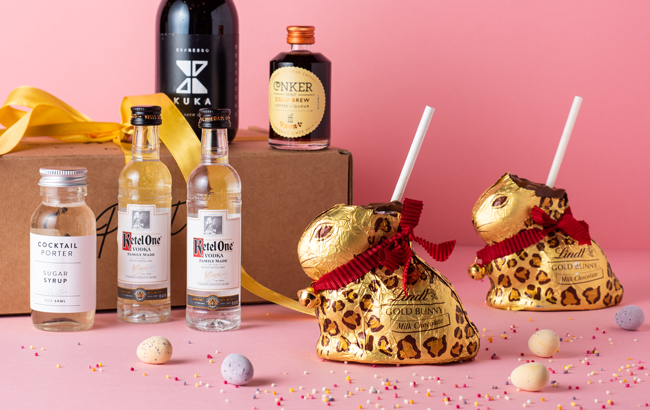 Home-delivered cocktail service Cocktail Porter UK has created an Easter cocktail kit, which is available for delivery across the UK.
The Easter Espresso Martini Kit contains everything required to prepare indulgent cocktails at home, including Ketel One Vodka, Kuka Cold Brew Coffee, Conker Coffee Liqueur, sugar syrup, chocolate bunnies and chocolate mini eggs.
To prepare the chocolatey creations, bite the head off the bunny then shake and pour the Ketel One Vodka, sugar syrup, cold brew coffee and Conker Liquor into the chocolate rabbit.
La Pivón Vermouth Day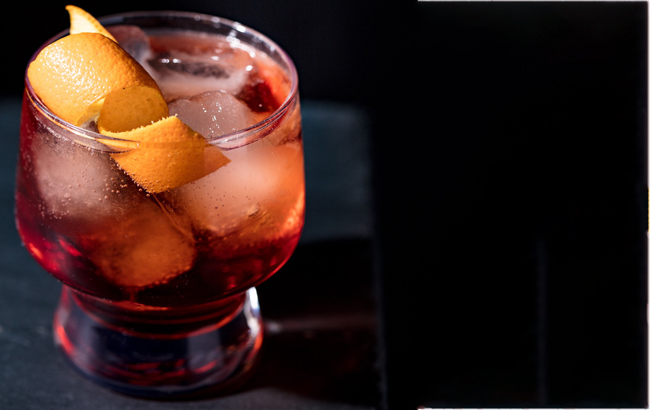 Spanish vermouth brand La Pivón is encouraging drinkers to celebrate Vermouth Day on Sunday (21 March).
To mark the occasion, La Pivón has created its twist on the classic Americano cocktail, which is made with La Pivón Rojo Vermouth, Campari and sparkling water. The cocktail is built in a glass and garnished with a large twist of orange peel.
La Pivón has also created a menu of Spritz serves, which will be shared each Sunday following Vermouth Day.
Regal Rogue Vermouth Day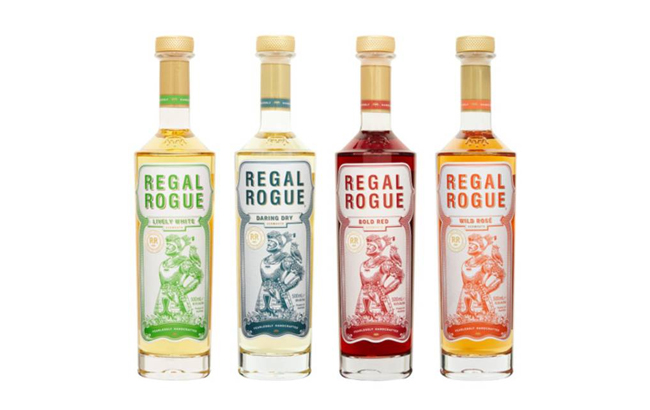 Also marking Vermouth Day on Sunday (21 March) is Australian-made Regal Rogue.
The vermouth maker will partner with boutique hotel La Bandita Townhouse in Tuscany to host a special toast on Instagram Live at 3pm GMT.
Hosted on the @RegalRogue profile, the toast will offer an hour of escapism as Regal Rogue founder Mark Ward talks with John Voigtmann, La Bandita founder and former Sony music executive, about vermouth, how to make a perfect Negroni, and how to prepare simple Italian-style aperitivo snacks at home.
National Cocktail Day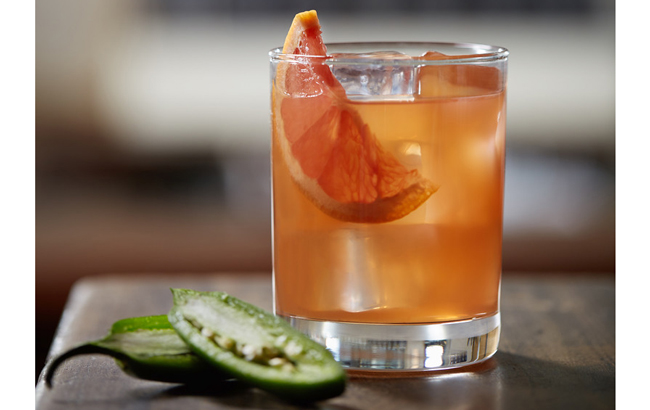 Next Wednesday marks National Cocktail Day in the US and as a result, Hornitos Tequila is encouraging drinkers to get creative at home.
The Beam Suntory-owned Tequila brand has created the Spicy Paloma cocktail for drinkers to mix up at home. In order to toast National Cocktail Day (24 March) with the serve, imbibers will need Hornitos Black Barrel Tequila, pink grapefruit juice, lime juice and agave syrup, as well as jalapeños and fresh grapefruit slices to garnish.
Irish Whiskey App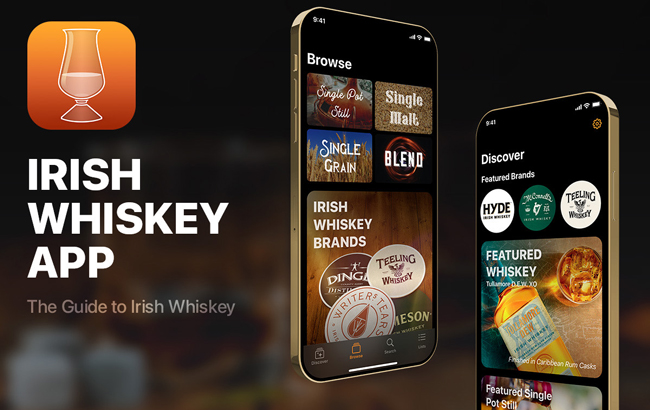 A new mobile app has launched dedicated entirely to the world of Irish Whiskey.
Initially available on Apple devices and soon to launch on Android as well, the Irish Whiskey App was created to spread the experiences and stories of Irish whiskey with audiences all around the world.
The app offers an insight into trending whiskeys, brands of the week and more, and features curated content that is refreshed daily. It is free to download now.
N10 Bourbon Virtual Whiskey Festival
The British Bourbon Society and distributor N10 Bourbons will kick off the Virtual Whiskey Festival on Thursday (25 March).
Running online for two days, the festival will include tastings, masterclasses and virtual distillery tours. Sessions will include a tasting and distillery tour with Catoctin Creek, whiskey tasting with Caleb Kilburn of Peerless Distilling, and a workshop with Chuck Miller of Belmont Farm Distillery.
To find out more about the festival and to purchase tasting sets, visit the N10 Bourbons website.
Armorik Whisky Tasting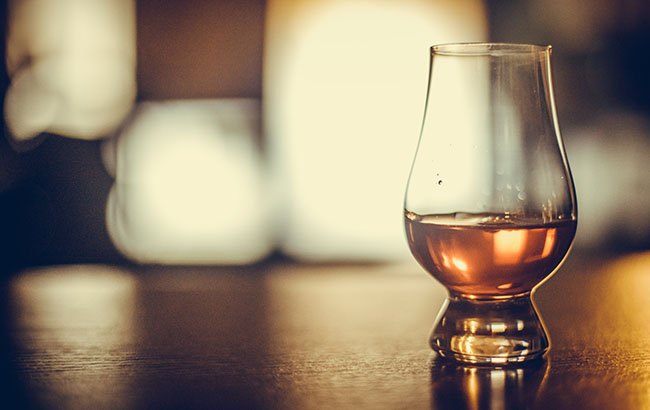 Welsh whisky maker Penderyn will host a virtual tasting with French single malt maker Armorik Whisky.
As the UK distributor of Armorik, Penderyn will host the virtual tasting on 25 March. The session will give participants the chance to sample whiskies from the French distiller, while learning more about the brand's history.
Tickets for the session cost £30 (US$42), which includes five 20ml bottles of Armorik whisky. To book a place on this or one of Penderyn's other tastings, visit the brand's website.
The Virtual Whisky Masterclass
Whisky writer and judge Felipe Schrieberg is hosting a series of online spirit tastings, running from Thursday to Sunday each week.
Through the session, Schrieberg will lead participants through a specially curated selection of six whiskies sent out by whisky subscription service The Dram Team. The workshop will include techniques to train your nose and palate, as well as a whisky Q&A.
The session also includes a chance to sample whiskies from The Lakes Distillery, Glen Scotia and Jura, among others. Tickets for the tastings can be booked through Design My Night.
Sipsmith New Generation Cocktails
Gin brand Sipsmith will also host a virtual masterclass next week.
On Thursday (25 March), Sipsmith will host an evening of virtual cocktail-making inspired by the brand's Sip Cocktail Book. Through the workshop, participants will receive the ingredients required to prepare two serves, and will have the chance to learn about different gin cocktails.
The session will include steps to prepare the White Negroni and Gin Twinkle cocktail, and can be booked through Design My Night.