What's on this weekend
Slane St Patrick's Day Sessions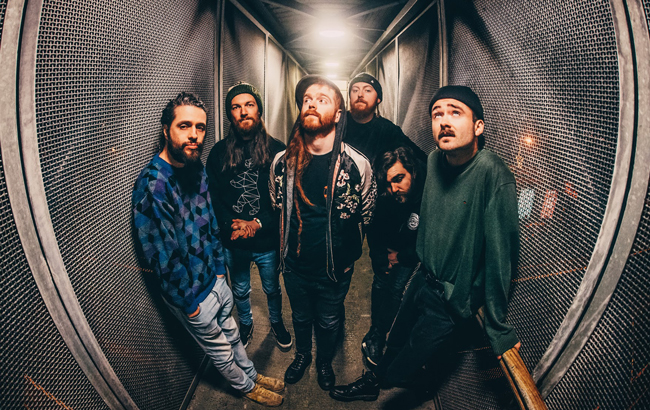 Irish whiskey brand Slane will celebrate St patrick's Day (17 March) with a live-streamed gig this weekend.
Featuring appearances from Dublin-born musician Damien Dempsey and Irish rock band Thumper (pictured), The Slane Sessions concert will run from 8pm GMT on Saturday 13 March. The show will air on the Hot Press YouTube channel.
Alex Conyngham, co-founder of the Slane Distillery, said: "We have a long history of music at Slane, so for St Patrick's Day we are delighted to be teaming up with Damien Dempsey, one of the greatest Irish voices of the modern era who will take centre stage at The Slane's Sessions on the 13th of March. Also joining the stage will be Thumper, a high-flying Dublin sextet who have been blazing a trail in the Irish post-punk scene."
Free Bushmills cocktails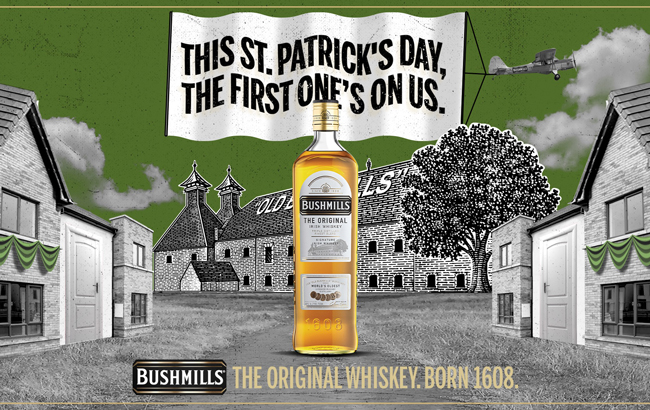 This St Patrick's Day (17 March), Bushmills will cover the bill for orders of its Irish whiskey in to-go cocktails across the US.
Until Thursday 18 March, drinkers in participating US states will be able to enjoy an Irish whiskey cocktail on Bushmills as the brand strives to spread some Irish cheer. To redeem this offer, whiskey lovers must take a photo of their receipt and upload it through the Bushmills website.
For every Bushmills Irish whiskey serve that is redeemed, the brand will donate US$1 to the USBG Foundation's Bartender Emergency Assistance Program, up to US$25,000.
Aperol Pi Day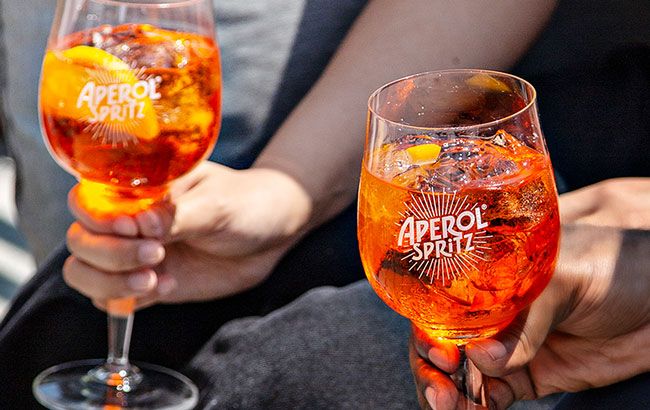 To celebrate National Pi(e) day (14 March), Campari-owned Aperol is encouraging drinkers to enjoy the Italian pairing of pizza and an Aperol Spritz.
To mark the day, Aperol is offering an Aperol Spritz Kit via online retailer Reserve Bar, priced at US$3.14. The Spritz kit features all the ingredients to make the signature serve, as well as Aperol-branded glassware.
To purchase a kit, drinkers must use the code 'AperolSpritz' at Reserve Bar online.
Cocktails with a Cause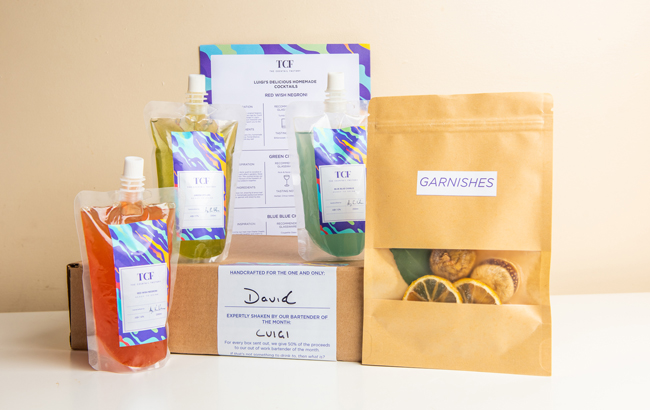 New cocktail delivery service The Cocktail Factory has launched, and will donate 50% of its proceeds to support out-of-work bartenders.
Each month, The Cocktail Factory will work with bartenders to create recipes inspired by their background, personality and passion. This month's box includes drinks from Italian bartender Stefano Bussi, who focused on the versatility of the strawberry through his serves.
Each box ordered from thecocktailfactory.uk includes two serves of three bespoke cocktails for £30 (US$42) a month, with 50% of each box's proceeds going directly to the bartender to support them while they are out of work.
Hine Cognac Club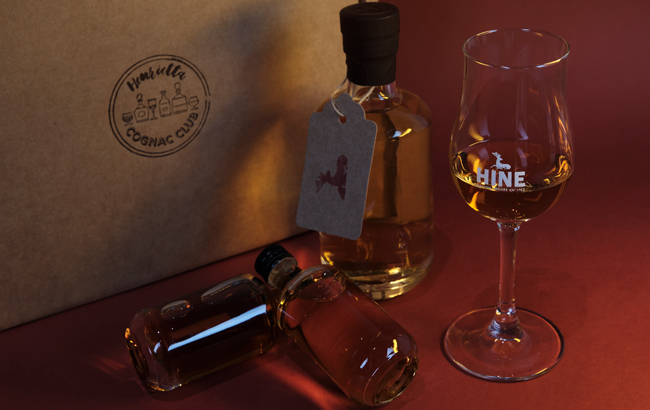 On-trade operator the Experimental Group has created the Henrietta Cognac Club to encourage drinkers to explore and experiment with the French spirit.
The first edition of the club launched this week in partnership with Cognac house Hine. Drinks enthusiasts will be able to purchase the £40 (US$56) limited edition Cognac pack from the Experimental Group website each month.
This month, the kit includes a cocktail created by Henrietta's bar manager Nicolas Brulin using H by Hine, eau-de-vie de poire, junmai sake, elderflower liqueur and gentian aperitif. The pack also contains two miniatures of Hine Rare VSOP and Antique XO Cognacs, and a nosing glass. Kits can be purchased via cvssevendials.com.
Maker's Mark cocktail kits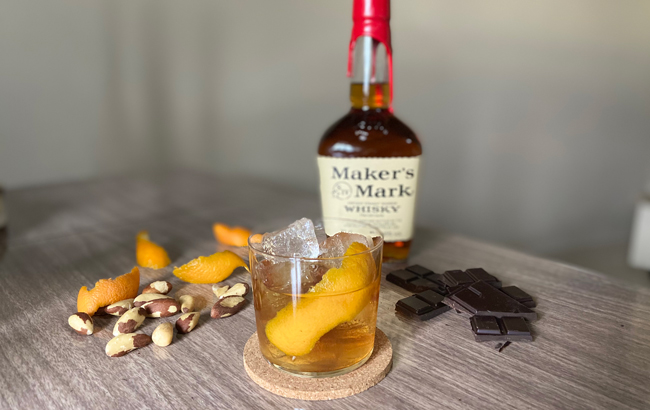 Beam Suntory-owned Maker's Mark Bourbon has partnered with London bar Swift to create a new cocktail kit.
Available through the bar's Speakeasy at Home platform, the kit was developed by Maker's Mark UK brand diplomat Nicole Sykes, and the team of female bartenders at Swift. The kit contains two 220ml cocktails: the Green Brand, which combines Maker's Mark, Moscato, pineapple, ginger, and lemongrass tea, and the Ambassadors Reception, which blends Maker's Mark, Frangelico Hazelnut Liqueur, cream Sherry and chocolate bitters.
The cocktail kit is available for delivery across the UK and can be purchased online for £20 (US$28). Maker's Mark will donate 15% of all sales to The Girls Network, a charity dedicated to inspiring and empowering girls from disadvantaged communities.
It Runs in the Family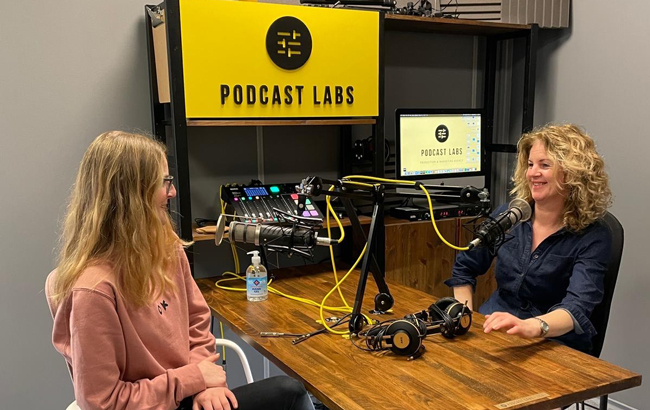 In the latest episode of the It Runs in the Family podcast, host Liz Willingham is joined by the founders of Double Dutch tonic water.
The series, which explores the history of a range of family-owned businesses, welcomed Raissa and Joyce De Haas from the tonic water maker to mark International Women's Day (8 March).
The episode is available to listen to now via Apple Podcasts, Spotify and Google Podcasts.
Manchester Gin Candles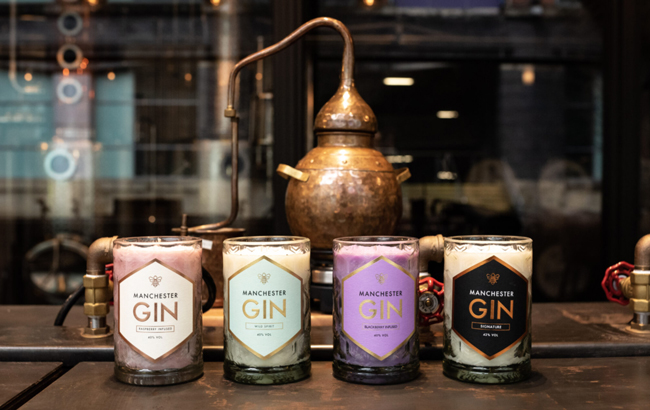 For anyone looking to pick up a last minute Mother's Day (14 March) present, UK-based Manchester Gin has released a range of botanical-scented candles.
Manchester Gin has created the candles in collaboration with Booze and Burn, and each features scents inspired by four of the gin maker's bottlings, Signature, Raspberry Infused, Wild Spirit and Blackberry Infused.
The eco soy wax candles are said to have a 70-hour burn time and are made using the same recycled glass as Manchester Gin's hexagon bottles. The candles can be purchased from the brand's website.
St Germain cocktail kits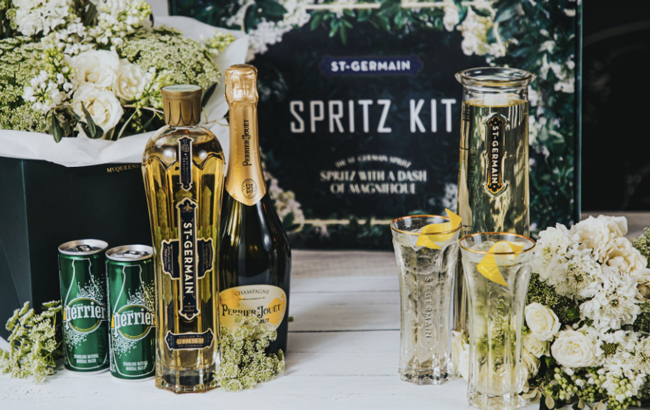 Also looking to celebrate Mother's Day this year is elderflower liqueur brand St-Germain, which has partnered with McQueens Flowers to create a Spritz kit.
The new Mother's Day Spritz Kit from St-Germain and McQueens is priced at £185 (US$247) and features a floral bouquet along with everything required to make a St-Germain Spritz cocktail, including a bottle of the elderflower liqueur, a bottle of Perrier-Jouët Grand Brut Champagne, Perrier sparkling water and glassware.
The kit can be ordered from the McQueen website and is available for delivery to all London postcodes.
Old Pulteney app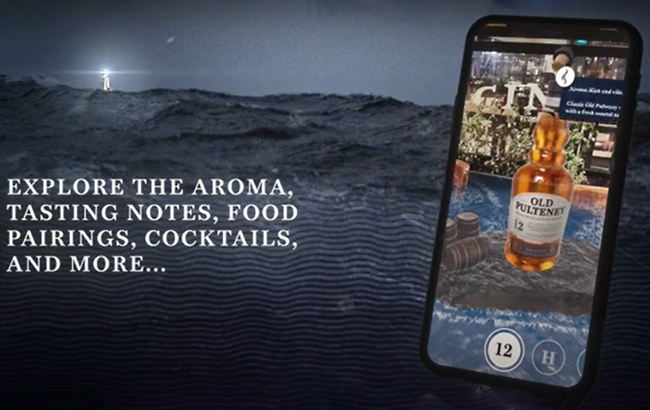 Scotch whisky brand Old Pulteney has created a free augmented reality (AR) app, which offers drinkers an immersive tour through the Highland whisky range.
After downloading the app, customers can point their camera at a flat surface to unlock a full AR experience for each of the expressions in Old Pulteney's core collection. The experience uncovers tasting notes, aromas and food pairings for each of the distillery's single malts.
The app also includes a soothing ASMR coastal soundtrack and a video series of inspirational stories from people whose lives have been shaped by the sea.