What's on this weekend
By Owen Bellwood
World Absinthe Day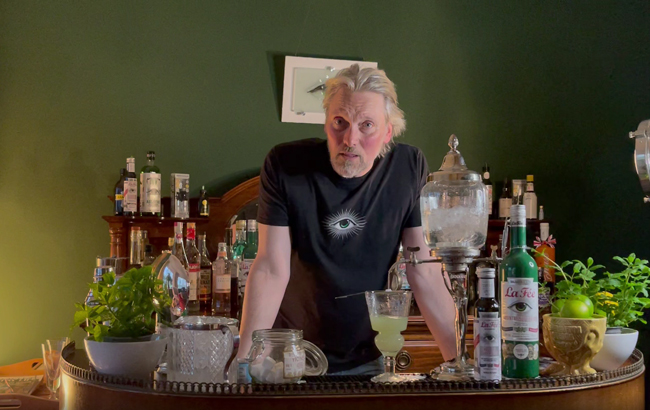 To mark World Absinthe Day today (5 March), La Fée Absinthe is encouraging drinkers to reimagine classic cocktails with the anise-flavoured spirit.
On the brand's website, drinkers will find recipes and video tutorials explaining how to create cocktails such as the French Mojito, Spider Highball and Parisienne Kiss, which each use La Fée Absinthe.
La Fée Absinthe is also hoping to educate drinkers about the history of absinthe and its classic serve.
Live music returns to 1932 Prohibition Bar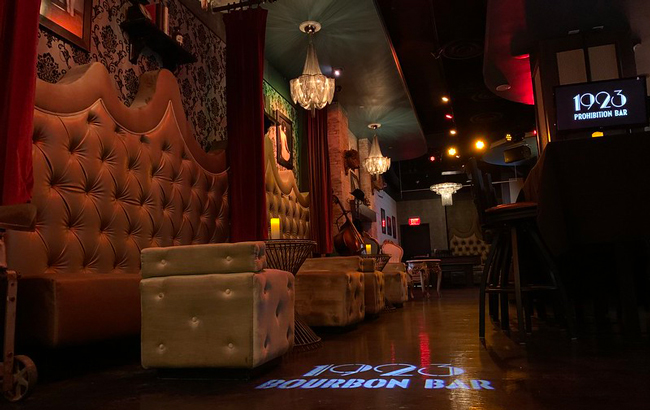 Las Vegas bar 1923 Prohibition Bar at the Mandalay Bay hotel will kick off its programme of live music once again this weekend.
Launching on Saturday 6 March, 1923 Prohibition Bar will welcome performers to its stage once again, starting with a New Orleans night featuring jazz singer Nieve Malandra. Malandra has worked in Las Vegas with her jazz band for several years, and she also performs as the lead female vocalist for the band Zowie Bowie.
Malandra will take to the stage at 9pm PST on Saturday 6 March and further live performances will regularly take place at 1923 Prohibition Bar.
Bombay Sapphire celebrates International Women's Day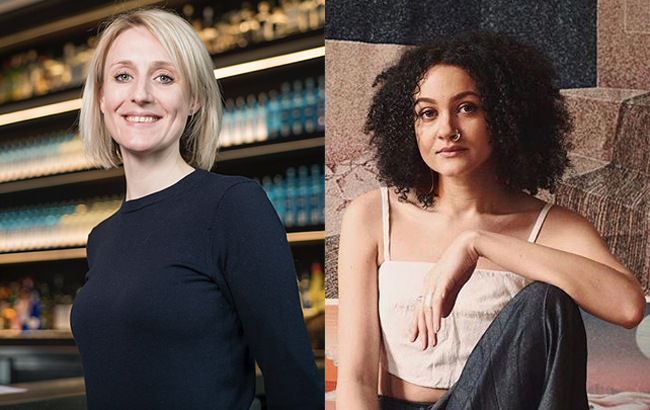 To mark International Women's Day (8 March), gin brand Bombay Sapphire will run an online workshop, hosted by art curator and founder of The Great Women Artists network, Katy Hessel.
During the workshop, Hessel will be joined by contemporary artists Faye Wei Wei and Charlotte Edey (pictured right), cocktail connoisseur Sandrae Lawrence, The Artesian bar manager Anne Sebastian, and Bombay Sapphire master distiller Anne Brock (pictured left).
During the seminar, the panel will discuss the importance of creative self-expression in a modern era. The session will take place on Zoom from 7pm GMT on Monday, and tickets are available via Eventbrite.
The Women Talks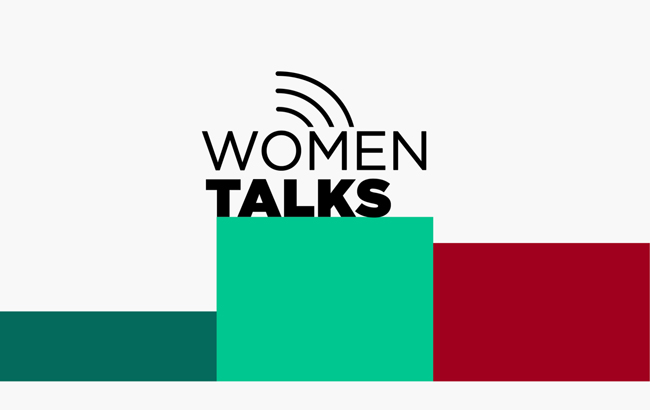 Online platform Vinexposium Connect, which was developed by trade fair Vinexpo, will host a new series of online exclusive interviews, titled The Women Talks.
The first three instalments in the series will go live on Monday (8 March), to coincide with International Women's Day, and will feature discussions with prominent women from across the drinks industry.
Each interview will be approximately 15 minutes in length and will be available to watch through the Vinexposium Connect website.
Cotton Gin Mother's Day Martini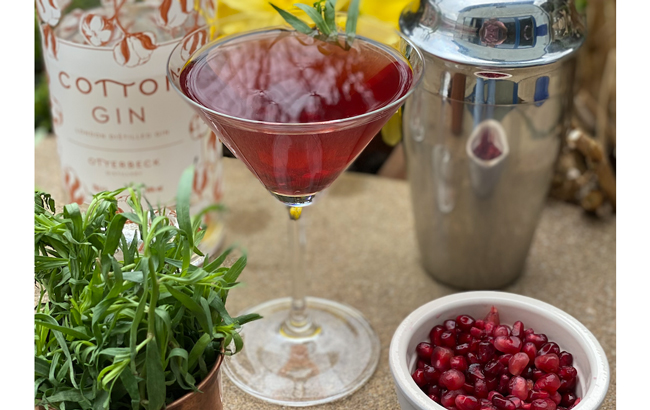 Yorkshire-based Cotton Gin will host a cocktail-making workshop on Instagram this week.
Running on the brand's Instagram account at 7pm GMT on Tuesday 9 March, the session will teach drinkers to make the brand's signature Mother's Day Martini. Made using Cotton Gin, participants will also need rosé vermouth, pomegranate juice, pomegranate seeds, tarragon and ice to craft the cocktail.
To watch the workshop, head to @otterbeckdistillery on Tuesday.
Dram Team Tasting
Whisky subscription company The Dram Team will host a tasting with six inspirational women from the whisky industry to mark International Women's Day (8 March).
The tasting, which will be led by Dram Team head of marketing Harri Sharman, will feature whiskies from Nc'nean, Compass Box, Tamnavulin, JJ Corry, Penderyn, and Cardrona. During the workshop, Sharman will be joined by representatives of each brand, including Annabel Thomas (pictured), founder and CEO of Nc'nean Distillery.
The Women in Whisky virtual tasting will take place on Wednesday 10 March at 8pm GMT on The Dram Team's Facebook and YouTube channels.
Sexton Cocktail Kits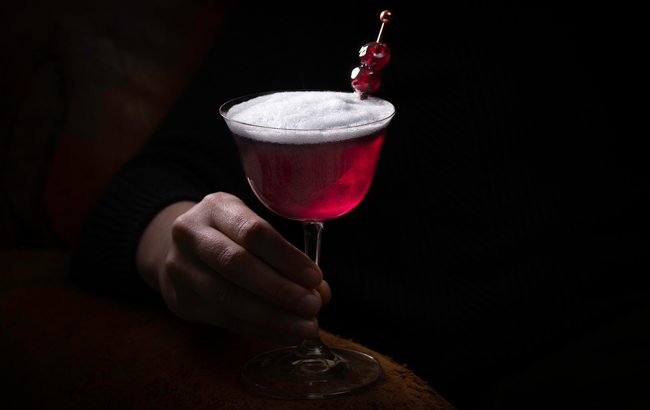 Irish whiskey brand Sexton has created two cocktail kits for drinkers to create serves that are 'designed to be enjoyed in total darkness'.
The Sexton Noctails gift sets include everything required to make the Umami Old Fashioned, including mushrooms, maple syrup, Angostura Bitters and Sexton Single Malt Whiskey, and the Rhubarb Sour, which combines forced rhubarb, cinnamon, maraschino cherries and apple cider vinegar.
Whiskey fans can win one of the cocktail kits through a competition on the brand's Instagram account, visit @thesextonuk.irl before 15 March to find out more.
Penderyn virtual tastings
Welsh whisky brand Penderyn will host an online tasting of its Gold Range of whiskies on Thursday (11 March).
The tasting will include a chance to sample five Penderyn whiskies from its Gold Range during a 90-minute online session. Running on Zoom, tickets for the workshop can be purchased via the Penderyn website and include five 20ml sample bottles of whisky.
The Welsh producer offers a range of different virtual tastings running throughout March and April. For more information visit the brand's website.