UK gin exports fall £100 million in 2020
Gin exports from the UK dropped by £100 million (US$139m) last year due to the impact of the pandemic, according to HM Revenue and Customs (HMRC) figures.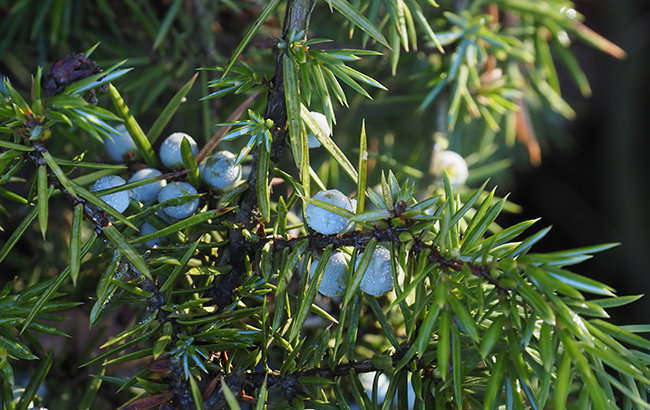 HMRC figures cited by trade body The Gin Guild revealed UK exports of gin fell to £572m (US$793m) in 2020, with a 25% drop in exports to the European Union (EU). British gin sales abroad reached £672m (US$872.7m) in 2019.
The UK left the EU on 31 January 2020 with a trade deal announced in December last year.
Trade body The Gin Guild said Brexit is a new challenge for gin distillers and their suppliers, which has resulted in 'time-consuming and costly logistical difficulties' that have hit both exports and import of materials
Nicholas Cook, director general of The Gin Guild, said: "The latest export data reflects the adverse effects of the pandemic on the hospitality industry. This has removed a material part of the market for gin brands.
"Gin distillers are a resilient bunch and in the early days of the pandemic, many rallied round to help produce vital supplies of hand sanitiser at a critical time of shortages.
"It is, however, quite clear that the promised so-called frictionless trade agreement is nothing of the case. Companies exporting and importing to Europe, and indeed to and from Northern Ireland, are all reporting time-consuming, complex logistical difficulties.
"Hopefully exports of gin to Europe will remain high, and we will not look back on 2019 as the peak of the gin renaissance and rue the entirely unnecessary and predictable loss of easy access to this major market."
Problematic shipping
James Hayman of gin producer Hayman's of London also noted the challenges of shipping after Brexit.
He said: "Despite much pre-Brexit planning and training, shipments to the EU are still very problematic, with the majority of those by road on hold. All the solutions available are very difficult and carry costs that we were not previously made aware of.
"The gin renaissance of the last decade has been in part driven by the demand from Europe. To have these challenges is a concern for the whole British gin industry in a very competitive global gin market."
Tommy Haughton, from botanical supplier Beacon Commodities, also found that many northern European countries did not have customs systems that were prepared for Brexit. Haughton also cited problems with smaller orders due to incorrect paperwork.
He said: "It has affected businesses in Europe as well as ours. They still want to export to us but there's not a quick fix. I think there's a light at the end of the tunnel and I'm sure the delays would have eased quicker if Covid-19 wasn't causing shortages of freight and staff.
"The circulation of freight has also affected prices, China has exported an extraordinary amount of PPE [personal protective equipment] but this has resulted in a huge backlog of containers in the wrong place."
David Boyd-Armstrong, head distiller and operations director at Rademon Estate Distillery in Northern Ireland, has also seen "costly" delays of two to three weeks through customs and called for more flexibility.
He said: "It is going to be easier for us to source items from the EU than from the UK mainland.
"As good as the trading support system may be there isn't the knowledge base around customs and trading arrangements. We are all trying to build up the knowledge to deal with the regulations."