Top 10 spirits marketing moves in February 2021
From Jameson's virtual push for St Patrick's Day to Kraken and The Vaccines' sea-inspired collaboration, we look back at some of the best marketing campaigns from February.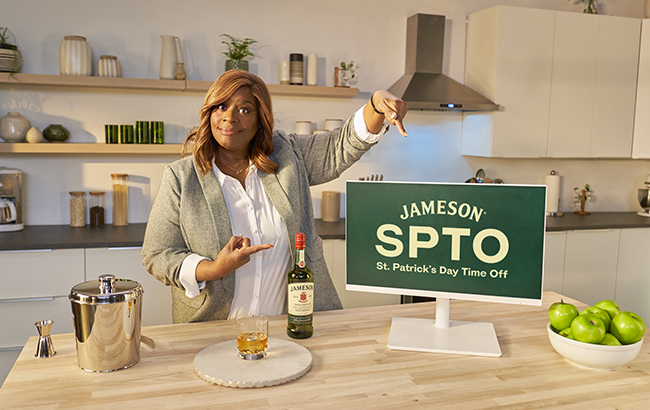 Spirits brands revealed their latest initiatives to tap into global celebrations, such as St Patrick's Day (17 March) and International Margarita Day (22 February).
Jameson offered to pay 1,000 people to take the annual Irish holiday off work this year, while Patrón Tequila teamed up with UK bars to deliver 30 types of the classic serve to consumers at home.
This year, Italian liqueurs maker Luxardo celebrates its 200th anniversary, and The Vaccines frontman Justin Young partnered with Kraken spiced rum to record a sea shanty.
Over the following pages, we name our pick of the top marketing initiatives launched in February 2021. 
Patrón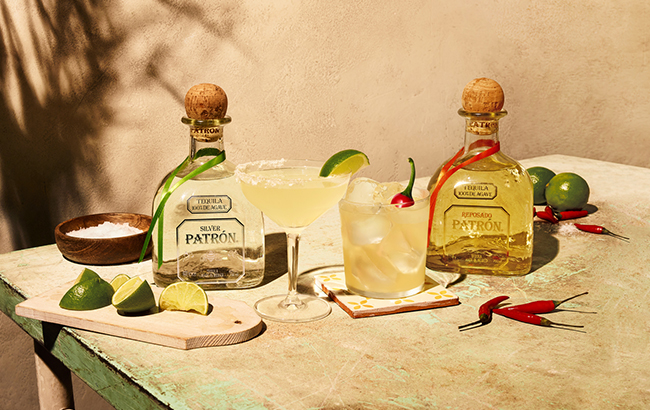 Patrón Tequila launched a month‐long campaign to celebrate the Margarita cocktail. To mark International Margarita Day on 22 February, Patrón launched the Margarita Perfection campaign in collaboration with on‐trade platforms and industry experts. As part of the campaign, Patrón partnered with 30 UK bars and cocktail delivery service The Drinks Drop.
UK drinkers can choose from 30 types of Margarita, with £1 (US$1.40) from the sale of each cocktail going directly to the bar that created it. Each cocktail is priced at £7.50 (US$10.50).
Kraken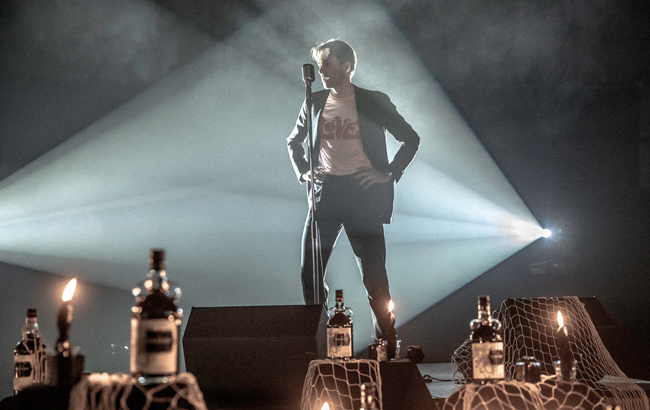 The Vaccines frontman Justin Young partnered with Kraken spiced rum to record a sea shanty. Kraken and the Wetsuit singer recorded a 'dark twist' on the My Jolly Sailor sea shanty, which tells the story of a young woman waiting for her lover to return from the sea.
Young performed the track at London venue The Troxy as part of The Serenading Sirens musical trio. The singer said: "Doomed love is the muse behind almost every song I've ever written. Plug in your headphones and enjoy (or not) the beautiful sadness of unrequited love."
The Serenading Sirens' version of My Jolly Sailor is available to view on YouTube or to download from the Kraken website.
Penderyn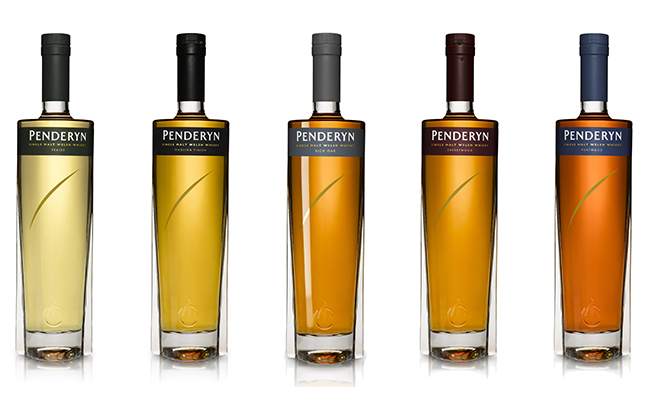 Welsh whisky brand Penderyn has added four tastings to its series of online masterclasses, including sessions with Siddiqui Rum and Milk & Honey Distillery.
The distillery, which launched its series of online spirits tastings in 2020, will now offer tastings covering its Penderyn whisky range and Brecon Gin. The producer will also offer masterclasses sampling spirits from Israel's Milk & Honey Distillery, Siddiqui Rum and French whisky maker Armorik.
The five online tastings last for 90 minutes, and include a tasting kit with five 20ml bottles of spirits. Priced from £20 (US$28) for the Brecon Gin tasting and £30 (US$42) for the other experiences, the virtual tastings are available to book online through the Penderyn website.
Martin Miller's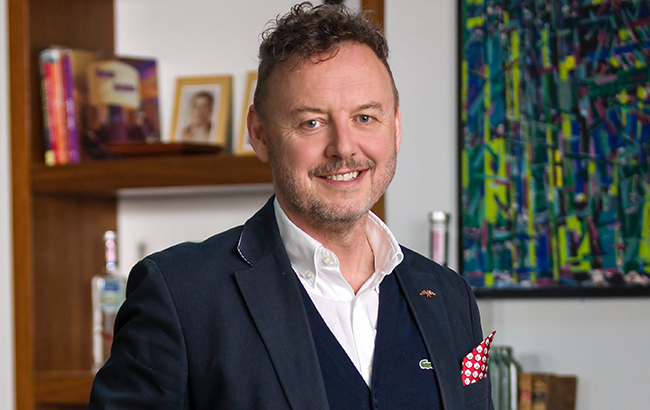 As part of its creativity‐focused campaign, Martin Miller's gin has been named the exclusive drinks partner of the Affordable Art Fair. Spain's Zamora Company announced the art‐focused campaign for Martin Miller's in February 2021.
The campaign was created to showcase the 'artistic soul' of the brand's namesake founder. To underpin its ties to art, Martin Miller's partnered with the Affordable Art Fair and will act as the exclusive drinks partner for the event.
The partnership will see the commissioning of original artworks, as well as educational talks and tastings with global ambassadors, and themed installations at events.
The brand will also align itself with the flagship October event in Battersea, London.
Loch Lomond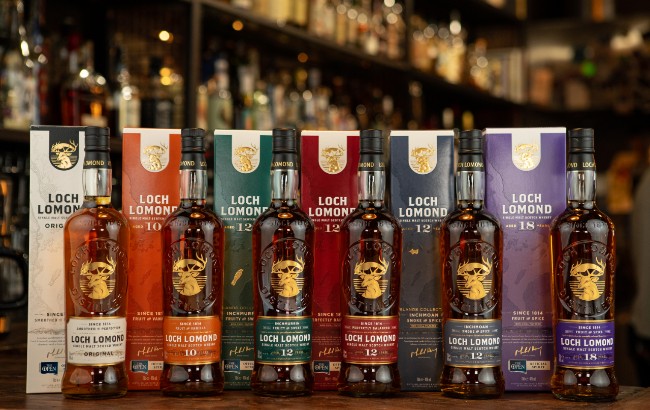 Scotch whisky producer Loch Lomond has launched the Coach of the Month award as part of its partnership with the Pro 14 Rugby competition. Every month, Loch Lomond Whiskies will invite fans to vote for their 'coach of the month'.
Nominees will be put forward by Pro 14 Rugby's podcast, Under the Sticks, which will uncover coaches who have demonstrated characteristics such as passion, innovation, inspiration and teamwork.
David Jordan, tournament director at Pro 14 Rugby, said: "We have some very innovative coaches in our tournament and in partnership with Loch Lomond Whiskies it's terrific that we can highlight their successes on a monthly basis."
The award went to Leinster rugby head coach Leo Cullen. The vote saw supporters cast their ballot on Pro 14's social media channels. Cullen beat Toby Booth of the Ospreys, Andy Friend from Connacht Rugby, and Michael Bradley from Zebre Rugby.
Absolut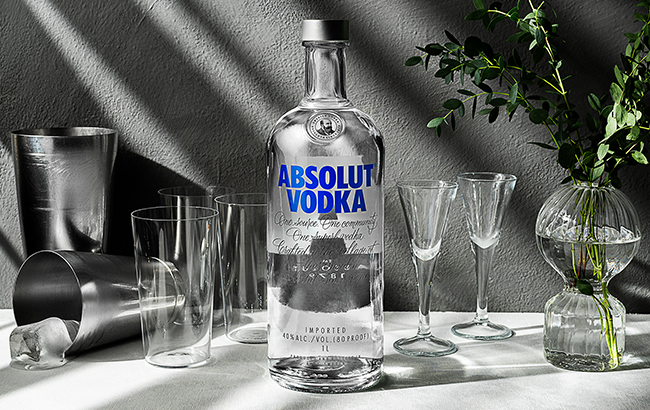 Absolut Vodka now produces its signature glass bottle using 50% recycled materials. The Pernod Ricard‐owned brand has achieved its target to use at least 50% recycled materials in all packaging four years ahead of schedule.
Stéphanie Durroux, chairwoman and CEO at The Absolut Company, said: "This is proof that our sustainability work is at the forefront of everything we do. We already run one of the world's most energy‐efficient distilleries and our overall sustainability targets remain ambitious."
Absolut said that using recycled and reused materials is an important part of its circular philosophy, while also reducing the need to consume the planet's finite resources.
Last year, the brand partnered with The Paper Bottle Company to develop a bio‐based paper bottle.
Luxardo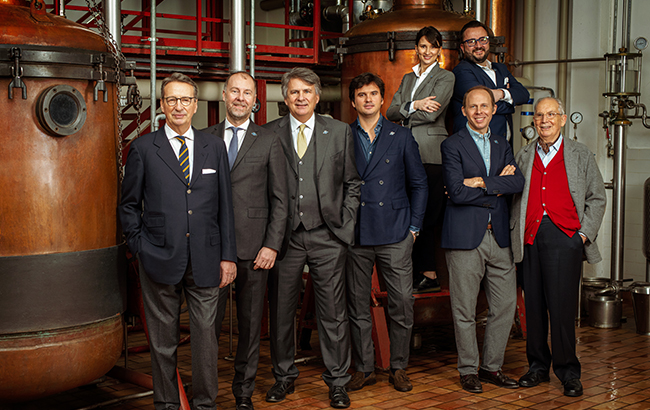 Liqueur manufacturer Luxardo is celebrating its 200th anniversary in 2021. Founded in 1821 in the Croatian town of Zara, now known as Zadar, the company was launched by Girolamo Luxardo, whose family still owns the business.
The company began producing maraschino liqueurs in 1821, but after more than a century of growth it was hit by the outbreak of the Second World War.
During the conflict, the factory was badly damaged. Giorgio Luxardo revived the business in 1947, and Luxardo now processes its marasca cherries at the Torreglia plant in Italy.
Franco Luxardo, senior partner, said: "Being here to tell the story of our 200th anniversary is very moving. Not always can such anniversaries be celebrated in person, but I can today and I'm proud of it."
Tanduay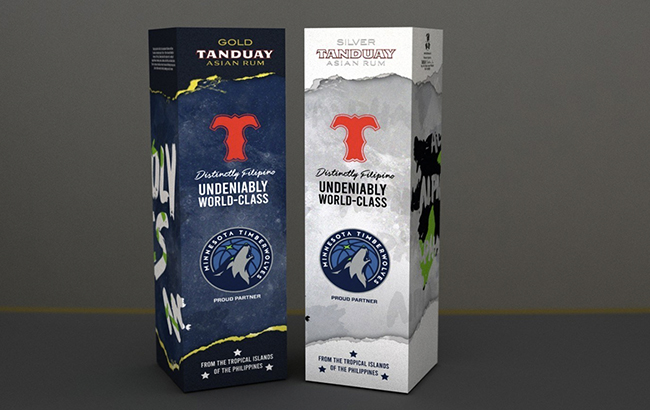 Philippine brand Tanduay has partnered with basketball team the Minnesota Timberwolves as it expands its availability in the American Midwest.
Through the partnership, Tanduay will have courtside signs and basket pad signage, as well as arena signs bearing its name and logo. The brand will also release custom Timberwolves‐branded packs in Minnesota.
"As a global brand, we love bringing the world closer together, having fans experience flavours or products they haven't tried before and offer something we know they'll love," said Ryan Tanke, chief operating officer of basketball teams Minnesota Timberwolves and Minnesota Lynx. "It's an honour to partner with the world's top‐selling rum."
Jameson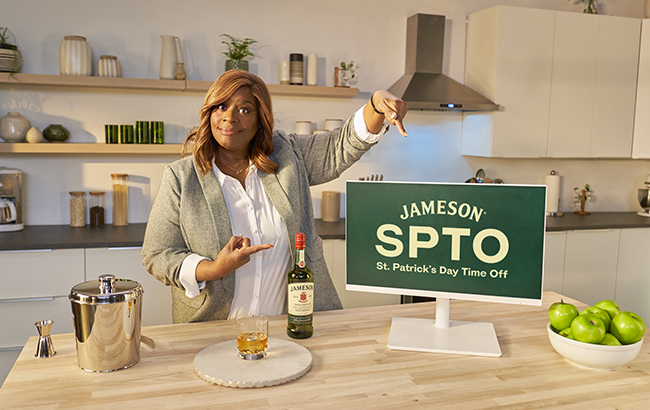 Pernod Ricard-owned Jameson Irish whiskey will pay 1,000 people to take St Patrick's Day (17 March) off work this year. The brand's St Patrick's Time Off drive will see Jameson pay for 1,000 US drinkers to take time off to celebrate the Irish holiday.
Jameson fans who pledge to take the day off at jamesonspto.com will be entered into a draw for the chance to win US$50 to spend with friends this St Patrick's Day.
The brand will also entertain drinkers with a virtual concert hosted by musician Jessie Reyez and a home bar kit. Jameson will donate US$50 to on‐trade charity the Restaurant Worker's Community Foundation in each winner's name.
Pam Forbus, chief marketing officer of Pernod Ricard USA, said: "We're not here to tell you how to celebrate, just that you should celebrate on March 17th. We hope everyone joins us in putting their own spin on safely connecting, because like our smooth, triple‐distilled whiskey, St Patrick's Day is meant to be shared."
Bacardi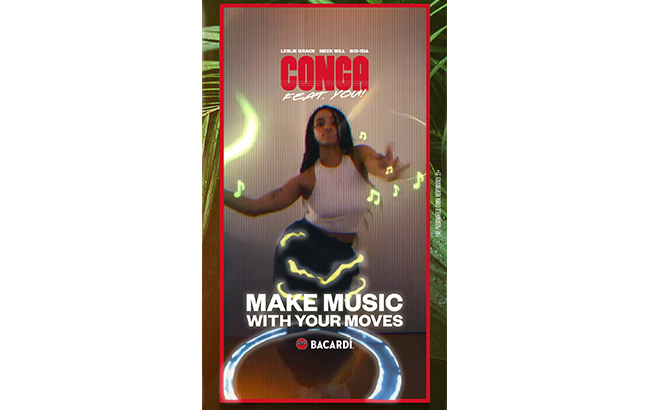 Rum brand Bacardi has created a Snapchat lens to celebrate the release of its re‐imagined Conga track. Bacardi released an updated version of hit single Conga in January with Grammy‐nominated artists Meek Mill and Leslie Grace.
The rum brand has now created a custom Snapchat lens encouraging rum fans to dance along to the track. Snapchat users can unlock the Conga lens by scanning the Bacardi snapcode.
The lens will then guide users through a series of dance moves that correspond to different instruments in the song. As rum fans continue to dance with the lens they will unlock more of the track, culminating in access to the full Conga remake.
Once fully unlocked, users can share their performance with friends and on the social media platform.