The Rum Masters 2021 results
Having struggled to ascertain its premium credentials, rum is now coming into its own with an increase in the number of producers and expressions. As our taste test shows, quality is also on the rise.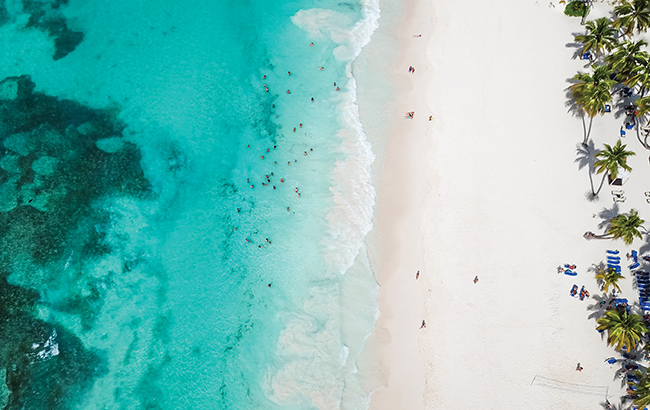 News about rum has been streaming in thick and fast over the past 12 months. Among numerous product launches was the first line extension from Indonesian rum brand Nusa Caña with its Spiced Island Rum, plus a new eight‐year‐old expression from Jamaica's Appleton Estate. Meanwhile, Ian Macleod Distillers revived Jamaican brand Langs with the launch of a banana‐flavoured expression in the UK, while Swedish cider maker Kopparberg entered the category with a cherry‐flavoured spiced variant.
On a larger scale, in November entrepreneur Matthew Clifford submitted plans to build a £10 million (US$13m) carbon‐neutral rum distillery and visitor centre in Cornwall, UK, which will be powered by geothermal energy; Seychelles‐based Takamaka Rum unveiled 'major' distillery expansion plans, including the installation of new stills to boost production; and Mark Reynier switched on the stills at his US$25m distillery in Grenada (see pages 22‐25).
Rum has shown a certain level of resilience during the pandemic, too. For example, in the UK, despite a 20% drop in alcohol sales in the three months to June 2020, rum saw a significant sales boost, according to data from the Wine and Spirit Trade Association (WSTA). The statistics showed 38% more rum was sold from April to June 2020 compared with the same period the previous year, equating to an extra 1.3m bottles. That means total rum sales were worth £119m in the quarter. Flavoured and spiced rums were the biggest growth drivers, soaring by 53% by volume and outselling white rum for the first time, according to the WSTA.
However, as one of the less constrained categories in the spirits world, rum also invites greater scrutiny from aficionados keen to champion quality products and call out sugar‐laden brands dampening the sector's reputation – and rightly so.
In The Rum Masters 2021, our goal was to determine which brands are on the right track to elevate the world's third‐biggest spirit category, and receive a coveted Silver, Gold or Master medal.
Due to lockdown restrictions in the UK, the tasting was held remotely from judges' homes in England. Joining me, Melita Kiely, editor of The Spirits Business and chair of the tasting, over Zoom was Tobias Gorn, spirits specialist, consultant and writer. To guarantee the judges had no knowledge of any brands entered, the bottles were decanted and shipped by Wine Sorted.
Our task started with a flight of White Rum – Standard, all of which were priced up to £15 a bottle. Two Gold medals were found in this opening flight: Merchant's Choice Guyanese Rum and Rum Sixty Six White. The former was found to be "clean throughout, with sweet coffee and vanilla", while the latter was said to be "bold, clean and easy to drink". Negrita White and Rum‐Bar Silver picked up Silver medals in this flight.
Gorn said: "It was a solid category and shows that at this price bracket, you can pick up some fairly expressive rums. For £15 they were all really cool; you could make some nice cocktails with them and be very happy with your purchase."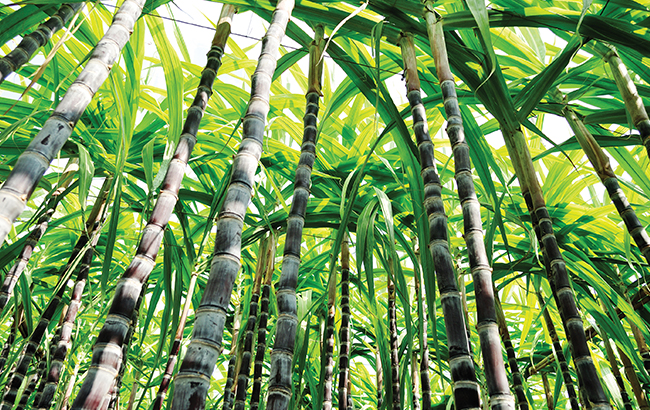 GOOD-QUALITY SPIRITS
The premium contingent of white rums proved they were well worth the extra money. Four Golds were dished out in this flight. Havana Club 3 Years Old was hailed for being "dry and bold", with notes of "vanilla and cocoa beans", while Angostura Reserva had a "touch of vanilla on the nose and a slight woodiness on the palate". Gold medallist Plantation 3 Stars delivered a "hint of orange" on the nose and a "slight pepperiness on the finish", and Ten To One – Caribbean White Rum was described as being a "slightly grassy, zesty expression". A Silver medal completed the flight.
"The standard in this flight was fairly consistent," noted Gorn. "These were definitely good quality spirits." Two more Gold medals followed in the White Rum – Super Premium segment: Havana Club Professional Edition D, which demonstrated "classic white rum characteristics, lovely texture and great Daiquiri potential". Siddiqui White Rum received its Gold medal for notes of "mocha, cocoa and vanilla pods", creating a "dry and balanced" product.
The tasting progressed to a flight of premium gold rums, priced up to £25. A flurry of Gold medals were awarded in this round: "refreshing, smooth" Havana Club Añejo Especial; Worthy Park Select with "tropical fruit and polished leather"; "sweet and round" Plantation 5 Years; and "crisp, dry and easy to drink" Gold Heist. To round things off, a Silver medal was also awarded to "fresh, sweet" Plantation Isle of Fiji.
"This was solid," said Gorn with confidence. "Altogether, there was a really high standard in this flight. I really liked the drier expressions; there were a couple of dry ones and I liked how polished and smooth they were. Stylistically, they were all quite focused and worked well together."
BIG AND COMPLEX
In the Gold Rum – Super Premium flight, the first Master‐worthy spirit presented itself: Havana Club Professional Edition C. The judges enjoyed the higher‐ABV, which created a "big and complex" rum, with "sweetness, dryness, a hint of baking spices and woodiness". Five Golds were awarded, including to: Angostura 1919, which had a "lovely classic aroma" leading to "slightly resinous notes on the palate" and to "big and powerful" Plantation Xaymaca; "dry, crisp and bold" Neptune Rum Barbados Gold; "bold but silky" Mainbrace Rum; and "sweet, vanilla" Saint Ogun Rum.
"Going up to this price bracket definitely allows producers to select casks and blend batches that are amazing," noted Gorn. "It's not just about prettier packaging or a fancier bottle, this price range is a real step up in quality. The differences show; you can find a tiny bit more personality and in some cases it showed amazingly with world‐class Master spirits. This was a real jump in quality."
Another price hike, and another Master, this time for Havana Club Maximo Extra Añejo in the Gold Rum – Ultra Premium round. Gorn said this was "beautifully complex like a long aged brandy or Cognac", with notes of "mahogany, polished leather, dry with wood spices". "This shows that aged properly, rum can be kick‐ass," added Gorn. "Rum can be as good as whisky or Cognac and other aged brown spirits; it's fabulous."
A second Master was given to Worthy Park Single Estate Reserve. This "great rum" was described as being "big and fruity" with "plenty of toffee and caramel", as well as "raisins and dried fruits".
After assessing rums by style and price bracket, it was time to take a look at the quality of age‐statement expressions. Rising to the challenge was Rum‐Bar Gold Rum, which picked up a Master medal in the Gold Rum Aged up to 7 Years flight. The rum was "fruity with lots of tropical notes, dried mango and apricot" and showcased "good complexity and depth of flavour".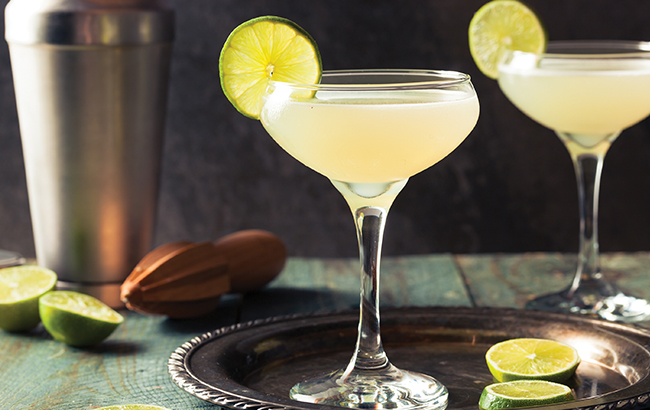 This flight also yielded five Gold medal winners: "well‐rounded, complex" Angostura 5 Years Old; "balanced, easy‐sipper" Angostura 7 Years Old; "harmoniously sweet, savoury and spicy" Bacardi Añejo Cuatro Rum; "classic" Elements Eight Republica; and "big, fruity, slightly vegetal" Rosemullion Gold Rum. Negrita Añejo and Bocathéva 5 Years both received a Silver medal.
"We saw a few really nice expressions in this flight," said Gorn. "This is the territory when you still can get fruity, fresh elements, but also the deeper, aged‐wood influence. This presented some real gems."
SAVOURY NOTES
The next flight explored gold rums aged between eight and 12 years, leading to two Gold medals. The first was presented to Campari Group's Appleton Estate 8 Years Old Reserve, with its "dry mouthfeel, hint of black pepper and fruit cake". Halewood Artisanal Spirits also took home a Gold medal for Rum Sixty Six 12 Years, enjoyed for its "savoury notes, toast, and vanilla with a touch of tobacco". Appleton Estate 12 Years Old Rare Casks collected a Silver medal.
Campari Group continued its medal haul in the Gold Rum Aged Over 13 Years flight, with a Master for Appleton Estate 21 Years Old. Gorn said about this rum: "This was pronounced and big, with a wood spice lead. It is savoury and dry with a lifting alcohol, and long spicy finish with cocoa and coffee. This is the sort of rum I like to drink, it's clever and exciting."
Switching to dark rums and it was time to dive into a flight of premium expressions, priced up to £25. Bacardi Reserva Ocho Rum won a Silver, then In the Dark Rum – Super Premium heat, five Gold medallists were discovered. Kiss Black Diamond Premium Dark Rum was found to have notes of "dark chocolate and Demerara", and El Ron Prohibido 15 Gran Reserva had notes of "raisins, prunes and mahogany furniture", while Azuero 15 Years Old Single Estate Rum had a nose "full of dried fruit, fresh tobacco" and would be "fabulous as a sipping rum or mixed".
Bacardi Gran Reserva Diez took home a Gold medal for its "spicy, savoury edge" that "balanced the initial sweetness". Ten To One – Caribbean Dark Rum also won a Gold because of its "playful" palate and notes of "vanilla, sponge cake and a tiny bit of nutmeg" on the nose. Four Silver medals completed the flight. "These were really good quality and continued to show nice, clean, beautifully made products," said Gorn.
At the top end of the price spectrum, "incredibly complex" Angostura 1787 proved it was deserving of the Master status in the Dark Rum – Ultra Premium heat. The rum had "long aged elements, lots of tropical fruit and melon". Gorn said: "This is some good stuff, very delicious. This I could put next to a top Cognac or top whisky, and the complexity would match up. A good example of a very well made rum."
Three Gold medals were awarded to: El Pasador de Oro – Gran Reserva, with its "big sweetness, vanilla and toasted oak"; Black Tot 50th Anniversary Limited Edition, hailed for its "big Sherry notes, lots of orange zest, sweetness and good balance"; and Havana Club Selección de Maestros, which was said to be "spicy and long" with flavours of "chocolate ganache and toasted nuts".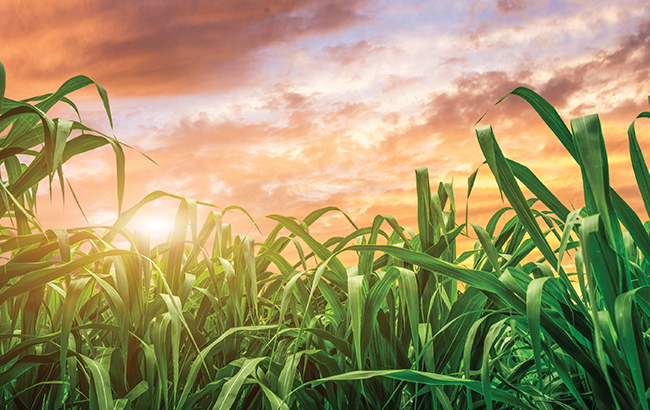 HEART OF DARKNESS
Next, the dark rums were judged by age statements. In the Dark Rum Aged up to 7 Years, Black Tot Finest Caribbean received a Gold medal, thanks to its "dryness, rum‐and‐raisin ice cream notes, prunes and exciting aromatics". Negrita Dark received a very respectable Silver in this flight.
The Dark Rum – Aged 7 to 12 Years flight produced several Gold medallists – four to be precise. Aldi UK's "elegant, expressive" Cassario 7 Years Aged Rum was one of them, as was Equiano, with its tastes of "raisins, caramel and chai spice".
"Majestic" Kiss Detroit Rock Rum also received a Gold ,with its notes of "raisins, treacle and hint of pepperiness". El Libertad Flavor of Darkness took home the fourth and final Gold in this flight after judges found flavours of "banana split, dark chocolate and mocha". Two Silvers rounded off the flight, one for "sweet and sleek" El Ron Prohibido 12 Reserva, and a second for "fresh and light" Havana Club 7 Years Old.
Taking on a flight of Dark Rum Aged Over 13 Years and the Master medal tally rose once again. Azuero 15 Years Old Single Estate Rum received the top award for its "deep, rich aroma, resinous palate, with lots of fruit, baking spices, fresh tobacco and a touch of mango and tropical fruits".
"Elegant and complex" Havana Club 15 Years Old received a Gold medal, while "sweet, toffee" El Ron Prohibido 15 Gran Reserva was awarded Silver.
TURN TO AGRICOLE
With the white, dark and gold categories done and dusted, the competition turned to Agricole rums. Three Gold medallists were found in the Agricole Rum flight: "grassy, vegetal" Trois Rivières Cuvée de l'Océan, with notes of "sweet nuts" and "unripe bananas"; "clean and fresh" Depaz Cuvée de la Montagne, with flavours of "lemon balm and a little peppery heat"; and Rhum Blanc Agricole – Isautier, with an "oily texture" and "citrus".
In the Agricole Aged Rum flight, one product stood out from the rest – Saint James VSOP. This rum was found to be "bold, but elegant, with some sweet almond notes and seriously aged elements".
This was accompanied by eight Gold winners. Among the Gold‐standard brands were Campari's Maison La Mauny VSOP and XO expressions, the latter of which was said to be "fruity and spicy, with good complexity". Two Silvers completed the flight.
"The overall standard was very high, it was an eye opener," noted Gorn. "It was better than expected, a refreshing balance of aged spirits with a difference and complexities. It's a good category, and it's good to see it becoming fresher, more focused and creating delicious, palatable rums for consumers."
One of the most popular rum categories at the moment and growing at a rapid pace is spiced. This was one of the largest rounds in this year's blind tasting, in which two Master‐deserving spirits were enjoyed. Trash and Treasure Spiced Botanical Rum received a Master medal for being "dry, exciting and different". Tasting notes included "wood, sandalwood and spice notes", along with a little "chilli and bitter orange" on the palate.
Rumbullion! also received a Master medal, and was celebrated for being "charming and fun". The rum had flavours of "tropical fruit pastilles, cocoa, cinnamon and cloves".
Thirteen spiced rum entries were deemed to be worthy of a Gold medal. Brewdog Distilling's Five Hundred Cuts was one such product, delivering aromas of "mulled wine and poached pears" on the nose. Dead Man's Fingers Spiced was also favoured with a Gold medal, with its aromas of "sweet mandarin" on the nose leading to "chilli heat on the palate and slightly savoury element". The large flight also created seven Silver medallists.
"From cash cow to unique and outstanding drinks with characters, there's a vast range of entry‐level crowd pleasers to beautifully composed high‐quality products," said Gorn. "There were a couple of really outstanding entries. The rums seemed to be going in two specific directions, either trying to create a fairly dry after‐dinner drink with more wood spices and savouriness, and the other direction is a more classic, sweeter interpretation with more baking spices and sweet fruit. As long as the base spirit works nicely, with the chosen spices and the final intensity of the product, we have a lovely spiced rum."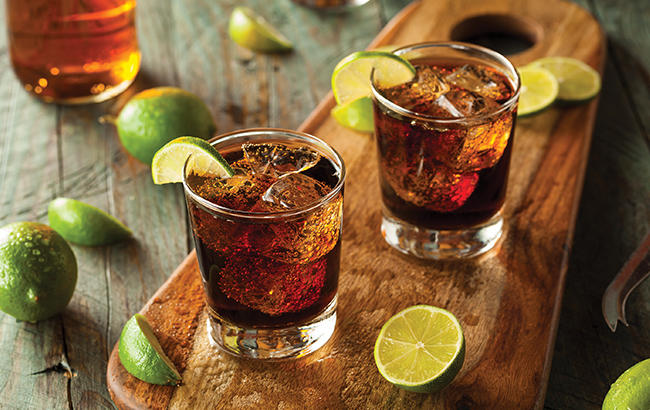 FULL OF FLAVOUR
Another large flight followed, this time Flavoured Rum. The final spirit judged in this flight joined the Master ranks: Jamaica Cove Pineapple Rum. This was found to have a "lovely texture", with "juicy pineapple on the nose". The palate had a "hint of spice", creating a "brilliant pineapple rum".
Eleven rums in this flight were deserving of a Gold medal, including "decadent" Dead Man's Fingers Hazelnut, "lightly spicy" Pineapple and Raspberry, with a slight "confected sweetness". Dead Man's Fingers Passion Fruit, and Mango variants received Silver medals. The expressions were two of nine Silver medallists in this flight.
"Flavoured rum has a bad reputation in the industry but it is actually a beautiful way to find a lovely spirit and combine it with a nice natural flavour," said Gorn. "As long as the intensity of flavour and balance is there, and the base spirit and added flavour work well together, you can create many exciting expressions. That's a fantastic way to impart flavour and give people mixology ideas, so it's a big yes from me. Some can also be very serious drinks on their own, not just wannabe liqueurs, but the base spirit needs to be used cleverly and creatively, not just for the sake of it."
The flavoured expressions continued in a different format as a round of Rum Liqueurs were put to the taste test. Master medallist Arhumatik Passion – Isautier soared in this flight, securing the top award. The liqueur was said to be "tart, vibrant, delicious" while "balancing the sweetness beautifully". Four Silver medals were also produced in this flight.
The judges then tackled a series of small flights of overproof rums. First, White Overproof, which produced a Master winner in the form of Lost Years Navy Strength. The rum was said to have an "amazing mouthfeel" with notes of "baked apples and pastry", and the alcohol was "well integrated". Rum‐Bar White Overproof Rum took home a Gold.
In the Gold Rum – Overproof flight, a pair of Golds was found: Mainbrace Navy Strength Rum with "vanilla sweetness, and dry woodiness" and Old J Tiki Fire Spiced, praised for being "sweet and expressive".
Trois Rivières Blanc 50° passed the Gold‐ standard test in the Agricole Rum – Overproof flight, presenting a "classic agricole style" with a "nice dryness on the finish".
Topping things off was the Flavoured Rum – Overproof heat, in which the last two Gold medals of the competition were discovered. Rockstar Spirits picked up the awards for its Banana Bomb expression, which conjured nostalgic memories for the judges of "banana foam sweets" enhanced by hints of "cinnamon and baking spice". The firm also received a Gold for Pineapple Grenade, with a "hint of aniseed" on the palate and "barbecued pineapple sweetness".
CAREFUL CONSIDERATION
With the tasting complete, the only task left was to choose The Rum Taste Master 2021. All the Master medallists were repoured and examined once again. After careful consideration, the judges agreed the accolade had to go to Havana Club Maximo Extra Añejo.
"Rum is still growing and so is the quality," noted Gorn. "We're not just seeing an increase in the number of players and diversity in the category, but the standard is improving. It's an exciting category that can do a lot, and is not limited as much as other categories – this can be a strength for rum. There are some very nice products here that could be used in many exciting ways."
Click through the following pages for the full list of medal winners in this year's Rum Masters. 
White Rum – Standard
| | | |
| --- | --- | --- |
| Company | Product | Medal |
| Halewood Artisanal Spirits | Rum Sixty Six White | Gold |
| Symposium Spirits | Merchant's Choice Guyanese Rum | Gold |
| La Martiniquaise‐Bardinet | Negrita White | Silver |
| Worthy Park Estate | Rum‐Bar Silver | Silver |
White Rum – Premium
| | | |
| --- | --- | --- |
| Company | Product | Medal |
| Havana Club International | Havana Club 3 Years Old | Gold |
| Angostura | Angostura Reserva | Gold |
| Maison Ferrand | Plantation 3 Stars | Gold |
| Ten To One | Caribbean White Rum | Gold |
White Rum – Super Premium
| | | |
| --- | --- | --- |
| Company | Product | Medal |
| Havana Club International | Professional Edition D | Gold |
| The Welsh Whisky Company | Siddiqui White Rum | Gold |
Gold Rum – Premium
| | | |
| --- | --- | --- |
| Company | Product | Medal |
| Havana Club International | Havana Club Añejo Especial | Gold |
| Worthy Park Estate | Worthy Park Select | Gold |
| Maison Ferrand | Plantation 5 years | Gold |
| Mob 33 | Gold Heist | Gold |
| Maison Ferrand | Plantation Isle of Fiji | Silver |
Gold Rum – Super Premium
| | | |
| --- | --- | --- |
| Company | Product | Medal |
| Havana Club International | Professional Edition C | Master |
| Neptune Rum | Neptune Rum Barbados Gold | Gold |
| Angostura | Angostura 1919 | Gold |
| Maison Ferrand | Plantation Xaymaca | Gold |
| Brand Exchange | Mainbrace Rum | Gold |
| Saint Ogun | Saint Ogun Rum | Gold |
| Cane & Able Spirits | Lost Years Four Island | Silver |
Gold Rum – Super Premium
| | | |
| --- | --- | --- |
| Company | Product | Medal |
| Havana Club International | Havana Club Maximo Extra Añejo | Master & Taste Master |
| Worthy Park Estate | Worthy Park Single Estate Reserve | Master |
| Les Bienheureux | El Pasador De Oro – XO | Gold |
| Maison Ferrand | XO 20th Anniversary | Silver |
Gold Rum – Aged up to 7 years
| | | |
| --- | --- | --- |
| Company | Product | Medal |
| Worthy Park Estate | Rum‐Bar Gold Rum | Master |
| Angostura | Angostura 7 Year Old | Gold |
| Angostura | Angostura 5 Year Old | Gold |
| Bacardi Rum | Bacardi Añejo Cuatro Rum | Gold |
| Elements Eight | Elements Eight Republica | Gold |
| Rosemullion Distillery | Rosemullion Gold Rum | Gold |
| La Martiniquaise‐Bardinet | Negrita Añejo | Silver |
| BBC Spirits | Bocathéva 5 Years | Silver |
Gold Rum – Aged 8‐12 years
| | | |
| --- | --- | --- |
| Company | Product | Medal |
| Campari Group | Appleton Estate 8 Year Old Reserve | Gold |
| Halewood Artisanal Spirits | Rum Sixty Six 12 Year | Gold |
| Campari Group | Appleton Estate 12 Year Old Rare Casks | Silver |
Gold Rum – Aged over 13 years
| | | |
| --- | --- | --- |
| Company | Product | Medal |
| Campari Group | Appleton Estate 21 Year Old | Master |
Dark Rum – Premium
| | | |
| --- | --- | --- |
| Company | Product | Medal |
| Bacardi Rum | Bacardi Reserva Ocho Rum | Silver |
Dark Rum – Super Premium
| | | |
| --- | --- | --- |
| Company | Product | Medal |
| Brands For Fans Sweden | Kiss Black Diamond Premium Dark Rum | Gold |
| Fraternity Spirits | El Ron Prohibido 15 Gran Reserva | Gold |
| Symposion | Azuero 15 Years Old Single Estate Rum | Gold |
| Bacardi Rum | Bacardi Gran Reserva Diez | Gold |
| Ten To One | Caribbean Dark Rum | Gold |
| Fraternity Spirits | El Ron Prohibido 12 Reserva | Silver |
| Marussia Beverages | Mezan Chiriqui | Silver |
| The Welsh Whisky Company | Siddiqui Brown Rum | Silver |
| Marussia Beverages | Mezan | Silver |
Dark Rum – Ultra Premium
| | | |
| --- | --- | --- |
| Company | Product | Medal |
| Angostura | Angostura 1787 | Master |
| Les Bienheureux | El Pasador De Oro – Gran Reserva | Gold |
| Havana Club International | Havana Club Selección de Maestros | Gold |
| Elixir Distillers | Black Tot 50th Anniversary Limited Edition | Gold |
| Havana Club International | Havana Club Tributo 2020 | Silver |
Dark Rum – Aged up to 7 years
| | | |
| --- | --- | --- |
| Company | Product | Medal |
| Elixir Distillers | Black Tot Finest Caribbean | Gold |
| La Martiniquaise‐Bardinet | Negrita Dark | Silver |
Dark Rum – Aged 7 to 12 years
| | | |
| --- | --- | --- |
| Company | Product | Medal |
| Aldi UK | Cassario 7 Years Aged Rum | Gold |
| The Equiano Rum Company | Equiano | Gold |
| Brands For Fans Sweden | Kiss Detroit Rock Rum | Gold |
| Secret Arts of Spirits | El Libertad Flavor of Darkness | Gold |
| Fraternity Spirits | El Ron Prohibido 12 Reserva | Silver |
| Havana Club International | Havana Club 7 Years Old | Silver |
Dark Rum – Aged over 13 years
| | | |
| --- | --- | --- |
| Company | Product | Medal |
| Symposion | Azuero 15 Years Old Single Estate Rum | Master |
| Havana Club International | Havana Club 15 Years Old | Gold |
| Fraternity Spirits | El Ron Prohibido 15 Gran Reserva | Silver |
Agricole Rhum
| | | |
| --- | --- | --- |
| Company | Product | Medal |
| Groupe BBS – Campari | Trois Rivières Cuvée de l'Océan | Gold |
| La Martiniquaise‐Bardinet | Depaz Cuvée de la Montagne | Gold |
| Rhums et Punchs Isautier | Rhum Blanc Agricole – Isautier | Gold |
Agricole Aged Rhum
| | | |
| --- | --- | --- |
| Company | Product | Medal |
| La Martiniquaise‐Bardinet | Saint James VSOP | Master |
| Groupe BBS – Campari | Maison La Mauny XO | Gold |
| Groupe BBS – Campari | Maison La Mauny VSOP | Gold |
| Groupe BBS – Campari | Trois Rivières VSOP | Gold |
| Groupe BBS – Campari | Trois Rivières Triple Millésime 99‐00‐10 | Gold |
| La Martiniquaise‐Bardinet | Saint James VO | Gold |
| La Martiniquaise‐Bardinet | Depaz XO | Gold |
| La Martiniquaise‐Bardinet | Depaz VSOP | Gold |
| La Martiniquaise‐Bardinet | Depaz Vieux Plantation | Gold |
| Groupe BBS – Campari | Trois Rivières VO – Cuvée du Moulin | Silver |
| Rhums et Punchs Isautier | Rhum Vieux 10 Ans d'Âge – Isautier | Silver |
Spiced
| | | |
| --- | --- | --- |
| Company | Product | Medal |
| Trash & Treasure | Trash and Treasure Spiced Botanical Rum | Master |
| Atom Brands | Rumbullion! | Master |
| Neptune Rum | Neptune Rum Caribbean Spiced | Gold |
| Halewood Artisanal Spirits | Dead Man's Fingers Spiced | Gold |
| Intercontinental Brands | Hawksbill Caribbean Spiced Rum | Gold |
| Aldi UK | Old Hopking Sea Dog Spiced Rum | Gold |
| Brewdog Distilling Co | Five Hundred Cuts | Gold |
| Rosemullion Distillery | Rosemullion Spiced rum | Gold |
| The Spirit of Manchester Distillery | One‐Eyed Rebe | Gold |
| Secret Arts of Spirits | El Libertad Flavor of Origin | Gold |
| Libations Rum | Libations Spiced Rum | Gold |
| Glasgow Distillery Company | Banditti Club Spiced Rum | Gold |
| BBC Spirits | Botafogo Spiced Rum | Gold |
| LWC Drinks | Old J Dark Spiced | Gold |
| Innovatus Drinks | Wing Walker | Gold |
| GM Spirits | Edinburgh Rum | Silver |
| LWC Drinks | Old J Spiced | Silver |
| Secret Arts of Spirits | El Libertad Flavor of Heaven | Silver |
| The Bush Rum Co | Bush Rum Spiced | Silver |
| Ripping Yarns Distillery | Golden Spiced Rum | Silver |
| The Newfoundland Distillery Company | Gunpowder & Rose Rum | Silver |
| Drum & Black Rum Company | Drum & Black Spiced Rum | Silver |
Flavoured Rum
| | | |
| --- | --- | --- |
| Company | Product | Medal |
| Jamaica Cove | Jamaica Cove Pineapple Rum | Master |
| Red Leg Rum Company | Red Leg Banana | Gold |
| Spirited Union Distillery | Pink Grapefruit & Rose Botanical Rum | Gold |
| Spirited Union Distillery | Queen Pineapple & Spice Botanical Rum | Gold |
| Wildjac | Honey Spiced Rum | Gold |
| Halewood Artisanal Spirits | Dead Man's Fingers Hazelnut | Gold |
| Halewood Artisanal Spirits | Dead Man's Fingers Pineapple | Gold |
| Halewood Artisanal Spirits | Dead Man's Fingers Raspberry | Gold |
| Rockstar Spirits | Captn Webb's Two Swallows Citrus & Salted Caramel Rum | Gold |
| BBC Spirits | Botafogo Yuzu | Gold |
| BBC Spirits | Botafogo Pineapple | Gold |
| BBC Spirits | Botafogo Rasberry | Gold |
| Havana Club International | Havana Club Verde | Silver |
| Rosemullion Distillery | Rosemullion Chocolate Rum | Silver |
| Loaded Spirits | Golden Buck Cherry & Vanilla Rum | Silver |
| Loaded Spirits | Greedy Fox Honeycomb & Caramel Rum | Silver |
| BBC Spirits | Botafogo Ginger | Silver |
| Halewood Artisanal Spirits | Dead Man's Fingers Passion Fruit | Silver |
| Halewood Artisanal Spirits | Dead Man's Fingers Mango | Silver |
| Spirited Union Distillery | Organic Coconut Botanical Rum | Silver |
| Spirited Union Distillery | Sweet Orange & Ginger Botanical Rum | Silver |
Rum Liqueurs
| | | |
| --- | --- | --- |
| Company | Product | Medal |
| Rhums et Punchs Isautier | Arhumatik Passion – Isautier | Master |
| Rhums et Punchs Isautier | Arhumatik Ananas Victoria – Isautier | Silver |
| Rhums et Punchs Isautier | Arhumatik Coco – Isautier | Silver |
| Les Rhums De Ced | Ti Arrangé de Ced Gang De Meufs Citron Gingembre | Silver |
| Les Rhums De Ced | Ti Arrangé de Ced Ananas Caramel Beurre Salé (Fûts de Whisky) | Silver |
White Rum – Overproof
| | | |
| --- | --- | --- |
| Company | Product | Medal |
| Cane & Able Spirits | Lost Years Navy Strength | Master |
| Worthy Park Estate | Rum‐Bar White Overproof Rum | Gold |
Gold Rum – Overproof
| | | |
| --- | --- | --- |
| Company | Product | Medal |
| Brand Exchange | Mainbrace Navy Strength Rum | Gold |
| LWC Drinks | Old J Tiki Fire Spiced | Gold |
Agricole Overproof Rhum
| | | |
| --- | --- | --- |
| Company | Product | Medal |
| Groupe BBS – Campari | Trois Rivières Blanc 50° | Gold |
Flavoured – Overproof
| | | |
| --- | --- | --- |
| Company | Product | Medal |
| Rockstar Spirits | Banana Bomb | Gold |
| Rockstar Spirits | Pineapple Grenade | Gold |